How Black Panther Director Ryan Coogler Encouraged A Former MCU Concept Artist To Launch His New Artistic Endeavor - Exclusive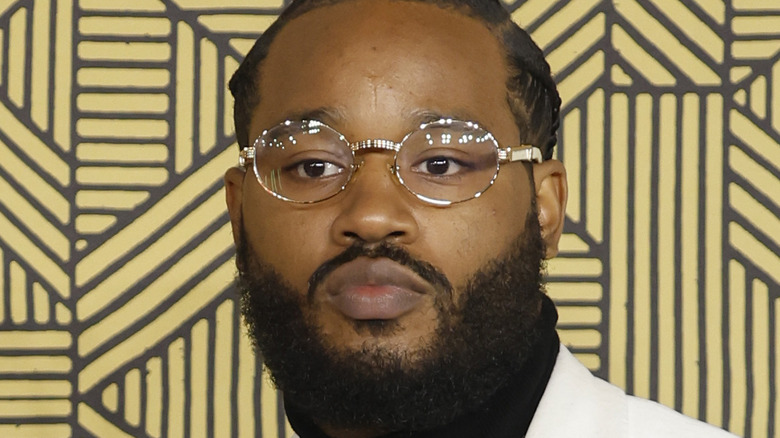 John Phillips/Getty Images
During his time as a senior artist on Marvel Studios' Visual Development team, Anthony Francisco designed the look for several MCU chapters, including "Shang-Chi and the Legend of the Ten Rings," three films in the "Thor" series, "Ant-Man," and "Guardians of the Galaxy," as well as their sequels and upcoming threequels, and "Avengers: Infinity War" and "Avengers: Endgame." 
In addition, Francisco's designs were also pivotal to the MCU blockbuster "Black Panther," as he created the film look for the formidable band of female warriors known as the Dora Milaje; and for the hotly anticipated sequel "Black Panther: Wakanda Forever," Francisco is the concept artist behind Wakanda's new nemesis, Namor (Tenoch Huerta).
After nearly nine years at Marvel Studios, Francisco left the comic book movie juggernaut to embark on his own multimedia venture called "Creature Chronicles." As it turns out, Francisco's "Black Panther" colleague and friend, writer-director Ryan Coogler, was a key person in influencing the concept artist to embark on the latest step in his illustrious career.
Coogler told Francisco that he shouldn't forget his dreams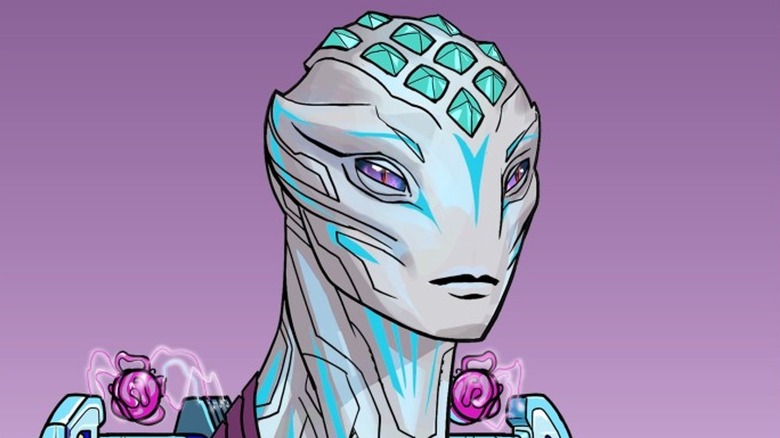 Anthony Francisco Art
In an exclusive interview with Looper, Anthony Francisco recalled how crucial Ryan Coogler was in making the move to create "Creature Chronicles," which, as it turns out, was a project several years in the making. At the heart of "Creature Chronicles" is a multiverse that was inspired by Francisco's Filipino roots; a creative element that Coogler was familiar with since the artist worked aspects of his Filipino heritage into the design of the Dora Milaje.
"I actually created 'Creature Chronicles' before I went to Marvel. It was sitting for a while until I was talking to Ryan Coogler at a dinner at a pre-Oscar party or something," Francisco recalled. "We were talking, and he loved that I put some Filipino elements in the Dora Milaje, and he kept on encouraging me, "Don't forget your dream." ... When he said that to me — he's such a young guy with a lot of energy — it inspired me to think, 'Yeah, don't forget my dream. I don't have much time in this world. I should go for it now instead of waiting.'"
While Francisco will no doubt be basking in his memories at Marvel with "Black Panther: Wakana Forever" and the forthcoming "Ant-Man and the Wasp: Quantumania" and "Guardians of the Galaxy: Vol. 3," the artist clearly has no regrets about making the big leap to "Creature Chronicles." What made the transition sweeter is that Marvel President Kevin Feige was completely supportive of Francisco's new creative endeavor.
"I had so much fun at Marvel that I forgot for nine years that I had this other goal, and I had to take the risk and jump and do it," Francisco enthused. "Kevin Feige was congratulatory. He is such a supportive guy, and he said the door is always open if I ever want to come back. Hopefully, I can come back as a director."
In addition to his work on "Creature Chronicles," you can follow Anthony Francisco's work at his website, as well as his Twitter and Instagram accounts.