How Former MCU Artist Anthony Francisco's Creature Chronicles Multiverse Differs From The MCU And DCEU - Exclusive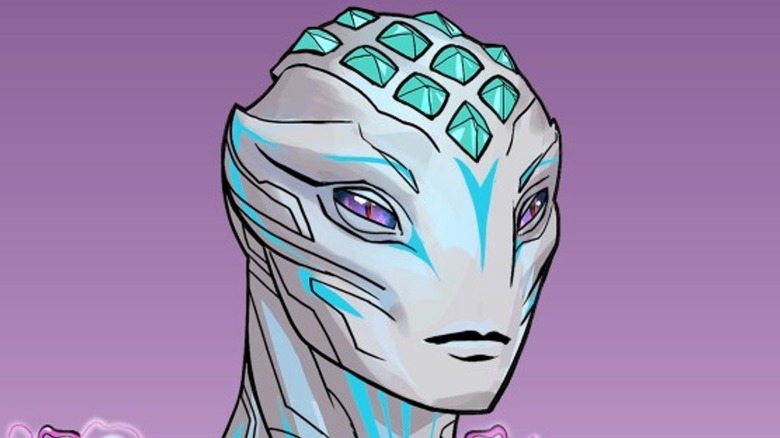 Anthony Francisco Art
For nearly nine years, Anthony Francisco helped Marvel Studios build its cinematic universe as a senior artist in its Visual Development Department. Starting his work with the studio juggernaut on 2014's "Guardians of the Galaxy," Francisco went on to create character and scene designs for some of the MCU's biggest blockbusters, including the second volume of "Guardians," "Black Panther," "Doctor Strange," three "Thor" films, "Avengers: Infinity War," and "Avengers: Endgame."
While some of Francisco's concept work is yet to come to life on the big screen in "Black Panther: Wakanda Forever," "Ant-Man and the Wasp: Quantumania," and "Guardians of the Galaxy Vol. 3," the artist is already well on the way to building a massive multimedia project of his own. Spearheaded by Francisco and backed by marketing and production company Dolphin Entertainment, "Creature Chronicles" is a project that sets itself apart from the MCU and the DC Extended Universe thanks in large part to the personal way the artist conceived the project.
Creature Chronicles' multiverse is rooted in Francisco's Filipino heritage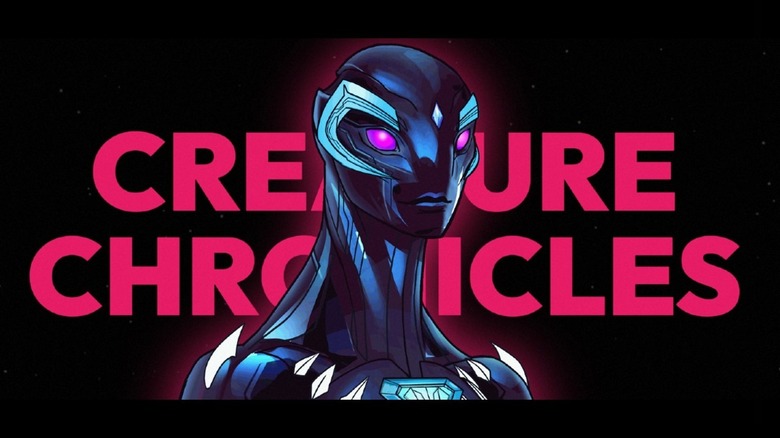 Anthony Francisco Art
In an exclusive interview with Looper, Anthony Francisco said his multiverse is different from other comic book movie multiverses in that it draws heavily from his heritage in the Philippines. Francisco was also often inspired by his Filipino roots in creating his designs for the MCU, including the Dora Milaje — the fearless group of female warriors in "Black Panther" — as well as the legendary Marvel Comics underwater character Namor in "Black Panther: Wakanda Forever." Perhaps no design is closer to Francisco, though, than Baby Groot, whom the concept artist modeled after his young son.
As far as multiverses go, the MCU and DCEU have pulled together existing characters from their canon of comic books to create larger overall narratives involving alternate universes. The "Creature Chronicles" is different, Francisco said, in the way it combines his love for science fiction — his personal favorites are "Alien" and "Predator" — and inspiration from his cultural roots.
"I was thinking of how space is so vast, and I know I love science [fiction], that maybe this could be the way to set a multiverse up by pulling from my Filipino roots — where 7,100 islands in the Philippines is the place that seems to be the birth of the universe," Francisco told Looper. "Each of these islands have their portals into the different worlds you would be in, and the Etrigans, who manage this place, are being hunted by this other alien race when things go awry."
No limitations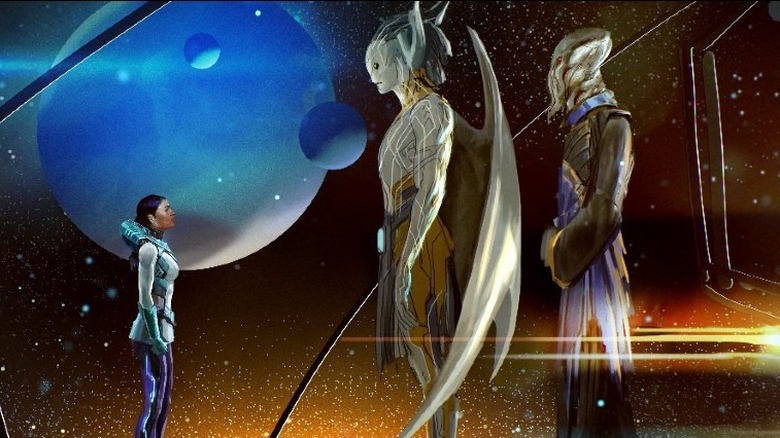 Anthony Francisco Art
Part of the mission of "Creature Chronicles" for Anthony Francisco in building his multiverse is so he can "accommodate all the other styles of writing, and artists and fan fiction."
"I'm hoping that this could really help other artists, and that setup was perfect because then each island could have horror here or sci-fi here, or adventure here," Francisco explained. "You go through those portals and it's like my own Marvel Universe, like the comic books. I'm trying to follow the steps of Jack Kirby and Stan Lee, and Dolphin has become the hub for that. They're great because they have reach into different industries and are a PR powerhouse."
While there are no limits for "Creature Chronicles" — physical and digital comic books as well as an animated series are only three of the many concepts on the horizon — Francisco said it was his idea to take "baby steps" to get the multimedia project off to a great start. As such, "Creature Chronicles" NFT collection was minted on October 2, and happily, Francisco was able to report, "'Creature Chronicles' original IP, backed by Dolphin Entertainment, sold out its 7,777 PFP [profile pic project] collection in a little over an hour!"
In addition to his work on "Creature Chronicles," you can follow Anthony Francisco's work at his website, as well as his Twitter and Instagram accounts.