Some Fans Think Henry Cavill's Passion For The Witcher Might Be Why He Exited Netflix's Show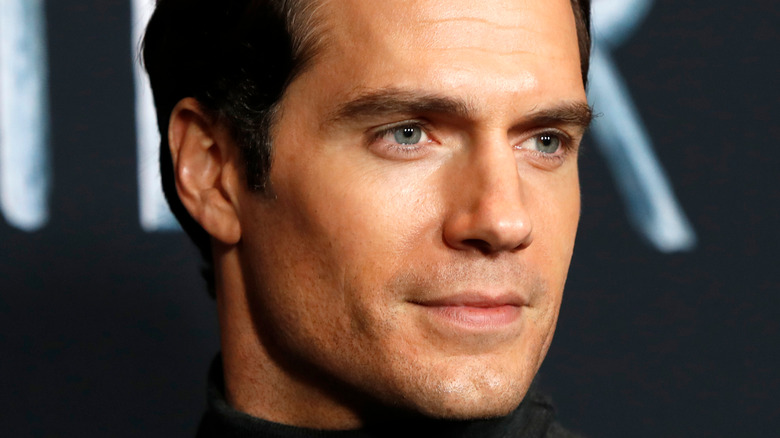 Kathy Hutchins/Shutterstock
Arguably Henry Cavill's two most iconic roles — Superman from the DC Universe, and Geralt of Rivia from "The Witcher" — have simultaneously found their way back into the social spotlight, for very different reasons. In the weeks leading up to the release of "Black Adam," Dwayne "The Rock" Johnson's antihero passion project, it was revealed (by The Rock himself) that Superman would make a guest appearance. As the role had been notably absent from a slew of recent DC projects, and because Cavill remained silent about his status as an ongoing member of the DCEU for a number of years, the general population assumed that Cavill was done with DC, or that DC was done with him. Now, however, it's been confirmed by Cavill himself on Instagram that he will be returning to the DC Universe for more Superman-centric content. 
Almost immediately after that news dropped, it was revealed that Netflix had hired Liam Hemsworth to take over the role of Geralt of Rivia for "The Witcher," starting with the newly confirmed fourth season. Now, in conjunction, these two pieces of information feel connected, as if Warner Bros. would be requiring all of Cavill's time moving forward and Cavill possibly had to choose. That feels logical, but there's another potential theory behind Cavill's departure, and it looks to carry some weight. 
Henry Cavill's dedication came with an important caveat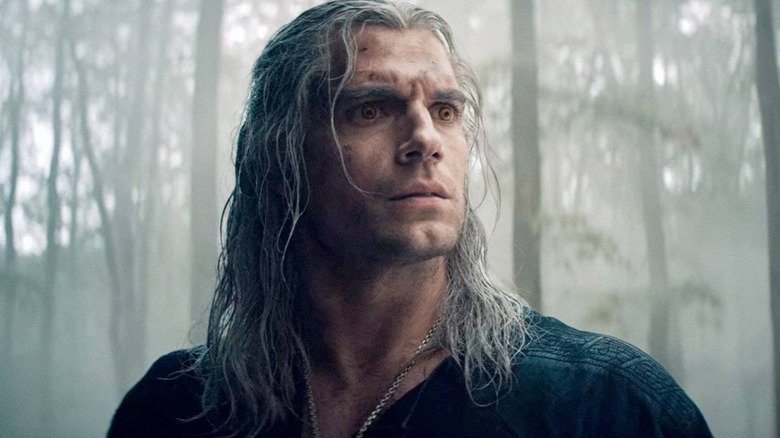 Netflix
Fans took to Twitter to share their view on the situation, as the idea of Henry Cavill leaving "The Witcher" just to give DC his entire focus didn't align with his previous statements on the subject. For context, in a 2021 interview with The Hollywood Reporter, Cavill promised his ongoing commitment to the series, provided that the content therein remained true to the source material. Specifically, THR wrote, "the actor remains committed to supporting Hissrich's vision to keep 'The Witcher' going for at least seven seasons. 'Absolutely,' Cavill says. 'As long as we can keep telling great stories which honor [author Andrzej] Sapkowski's work.'"
With that in mind, @DragonVonEverec tweeted, "I like how everyone thinks Henry Cavill left because Superman role paid more. But there's info out there confirming that a lot of people working on The Witcher hated the source material and the games. Henry probably didn't want to continue his contract and work with them." 
The information that the above Twitter user is referring to can be found in articles like this one from IGN, where it's shared that Beau DeMayo, a previous producer for "The Witcher," claimed the writers for the Netflix series actively despised both Andrzej Sapkowski's books and CD Projekt Red's games. If this were to be proven true, then it would explain why Cavill continued to do interviews, like this one for The Witcher: Unlocked, where he continues to suggest that he would love for subsequent seasons to stay loyal to the books. This could mean that Cavill would have left "The Witcher" with or without the safety net of more DC projects coming down the pipeline. 
The Witcher's future looks bleak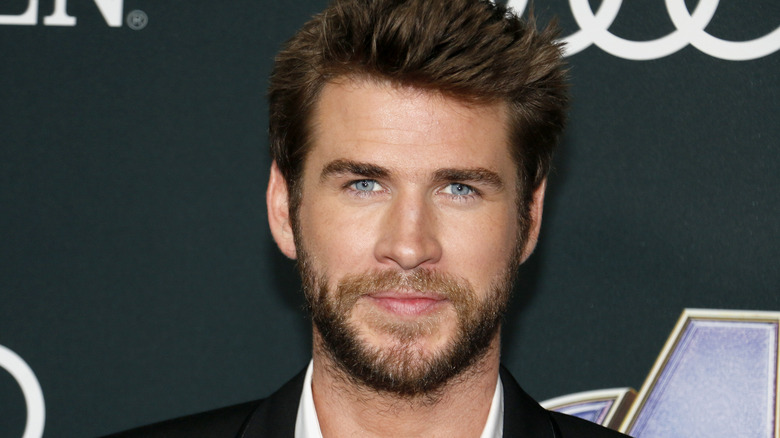 Tinseltown/Shutterstock
While it has yet to be officially confirmed if the writers chose to scorn the source material, more and more fans are latching onto the narrative. @MissChezza2 tweeted, "I'm upset that Henry Cavill is leaving The Witcher, but I'm even more upset at the audacity of the Netflix writers in thinking they can do better than Sapkowski's novels (especially after season 2 proved that they, in fact, cannot)." Similarly, @crxerz said, " ... this show is done; season 2 was pretty bad so makes sense that Henry Cavill left ... he said he wanted Netflix to be true to the source material."
No one seems to harbor animosity toward Liam Hemsworth for joining the cast, but most fans have stated that they can't even fathom another actor in the role. That being said, polite indifference to Hemsworth's resume boost doesn't necessarily equate to bankable watch time for Netflix. If social media is any indicator of the future of the series, "The Witcher" is likely to see a significant drop in streams from the third season to the fourth. In fairness to all involved, the future of the DC Universe is still on shaky ground, too, but that's another story.