Big Sky Fans Can't Stop Talking About That Donno And Walter Scene In Season 3 Episode 6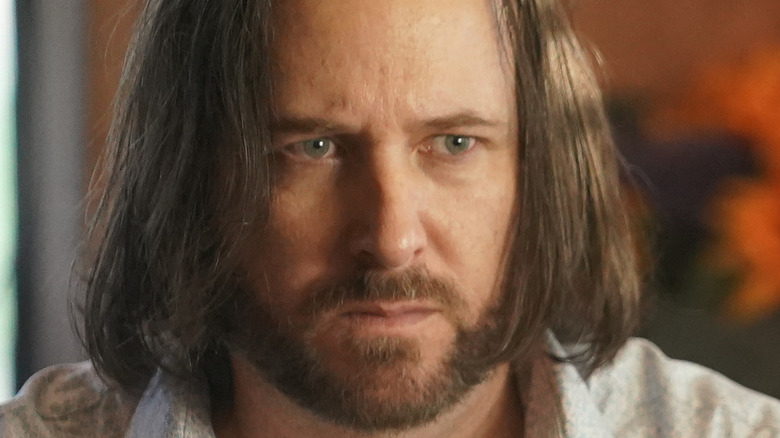 ABC/Michael Moriatis
Ever since he showed up in Season 2 of "Big Sky," Donno — played expertly by actor, writer, and director Ryan O'Nan — has been a fan favorite of the series. Fans loved the familiar banter between drug cartel princess Ren Bhullar (Janina Gavankar) and her muscle, Donno, with her at one point forcing him to try on new clothes by telling him he looks like a serial killer. "This John Wayne Gacy Fall/Winter collection? That ain't it," she jabbed. Donno's awkward but blunt mannerisms and obsession with his tools grew on us, and we were thrilled when Donno returned in Season 3.
But while Donno is the lovable weirdo, Walt (Seth Gabel) is something else entirely, and fans are completely creeped out by his behavior. Not only has his presence put Cassie (Kylie Bunbury) in danger, but finding out his backstory involves burning down his house with his adopted parents inside also means he's dangerous. Now that he's also "protecting" Paige (Madalyn Horcher), his urge to be her knight in shining armor makes him even more unpredictable. When the loveable and dangerous Donno meets the creepy and dangerous Walt, fans were not expecting to find this pair so intriguing.
Fans are here for the bromance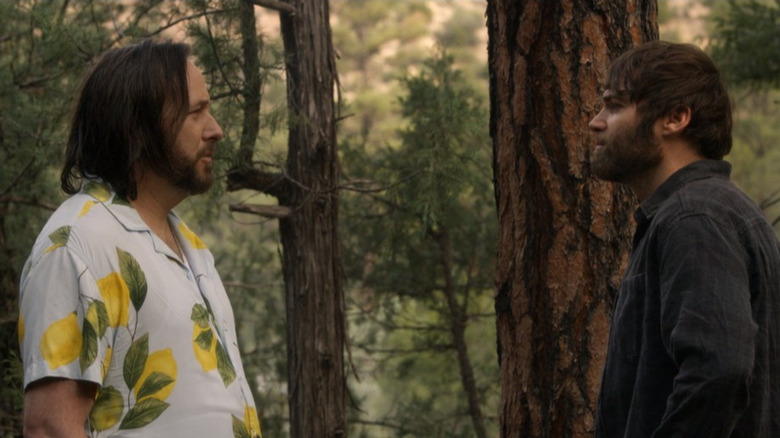 ABC
When Donno encounters Walt in the woods watching the campground from a distance in Season 3, Episode 6 ("The Bag and the Box") of "Big Sky," something strange occurs. While we wouldn't have been surprised to see the two violent oddballs clash, instead it was like they each discovered a soulmate in the other. The two misfits see something of themselves in the other, with Donno telling Walt, "We're all a little strange, when it comes down to it." Fans loved it. "Brothers from a different mother!!!" @beachanniew tweeted. @whedonopolis also wrote, "Did Donno and Walter just become besties???"
The scene showing the two awkwardly bonding with each other delighted viewers, with many saying that they'd love to see more of the two kindred spirits interacting on "Big Sky." "Jeezus," tweeted @TVTime_Cle. "I didn't realize I needed this Donno/Walter scene. It was really well done." While there has been plenty of love this season for relationships between Jenny and Beau and Cassie and Cormac, seeing the bromance building between Donno and Walter turns out to be just the connection this season we need.