Angela Lansbury Was Blunt About Doing Murder, She Wrote For The Money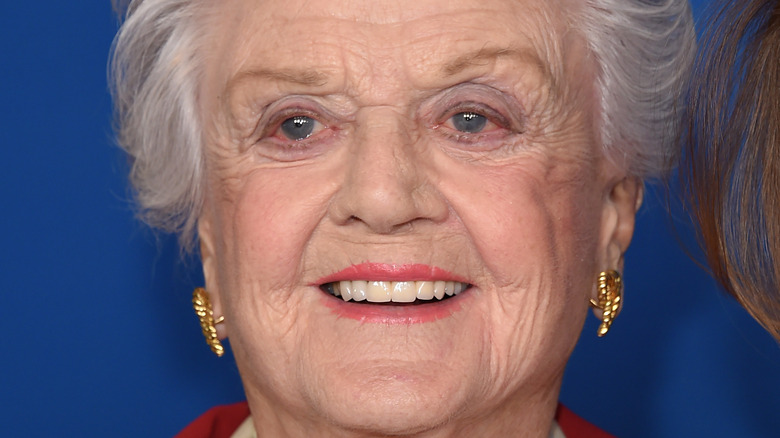 DFree/Shutterstock
Angela Lansbury's career is the stuff of legend in Hollywood. Sadly, the iconic actor passed away today at 96 just five days before her 97th birthday, per CNN. Right up into her golden years, however, Lansbury was acting, appearing in projects like 2018's "Mary Poppins Returns" and the 2017 miniseries "Little Women." She was nominated for three Academy Awards during her storied career — for "The Manchurian Candidate," "Gaslight," and "The Picture of Dorian Gray" — but she was undoubtedly best known for her role as Jessica Fletcher in the television show "Murder, She Wrote." 
The "Murder, She Wrote" franchise could give the Marvel Cinematic Universe a run for its money. The show ran for 12 seasons from 1984 to 1996 and produced four television movies released up until 2003. And for those who just can't get enough of mystery writer Fletcher solving case after case, a series of novels has continued the story. "Murder, She Wrote: Death on the Emerald Isle" marks the 56th of this series of novels and will be released in 2023, via Penguin Random House. The show also included connections to other shows, including a crossover with "Magnum P.I."
What may surprise some Lansbury fans is the reason she took on the role that would make her a household name.
Angela Lansbury couldn't make the same money in theater
Angela Lansbury revealed in 2016 that she ultimately decided to take the lead role in a TV series because life in the theater just wasn't paying the bills. She said she ultimately took "Murder, She Wrote" for the paycheck.
"I did it for the money. There comes a time in a theatrical life when you say to yourself, 'Well I can't make any money in the theater,' so television was a very specific decision I made," she told Mirror. That doesn't mean it's a role she regrets. In the same interview, Lansbury said the series has a large fan base, one that included some pretty interesting people, including Frank Sinatra who met the actor one night and gushed about his love for the show, wanting to know how it was all put together. 
"I mean, Frank Sinatra! I was very touched to realize it gave him some sense of entertainment to watch this silly show," she said. 
As for how much money Lansbury made exactly, that's for the late actor to know. She did reportedly earn at one point $300,000 an episode, per AFP. She certainly earned it, considering the long-running success of the series with audiences, but she also won praise from critics to for her role as Jessica Fletcher. She was nominated for 12 Emmy Awards and won four of 10 Golden Globe nominations over the course of the series.