The Ending Of Murder, She Wrote Explained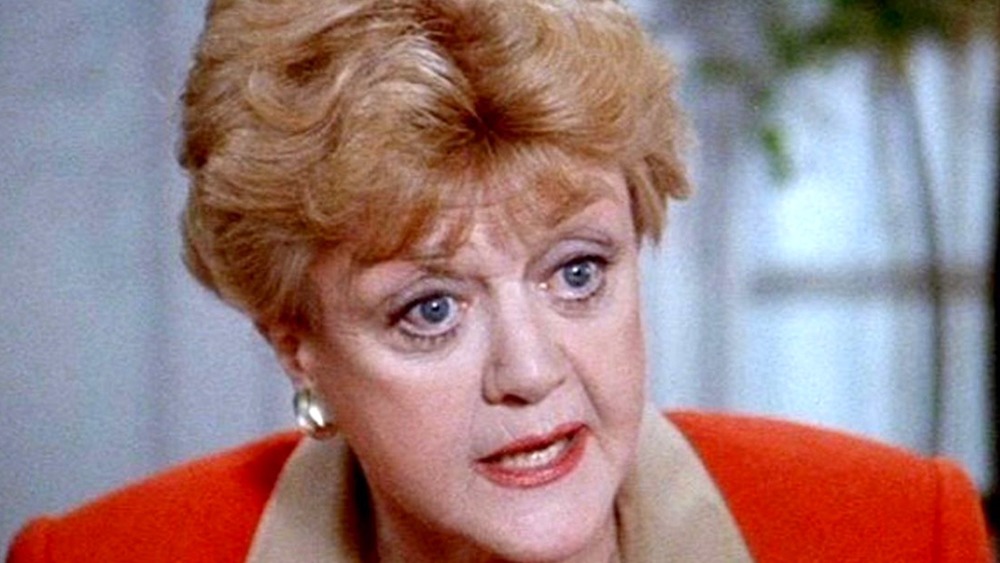 CBS
In 1984, renowned British film and stage actress Angela Lansbury, known for movies like The Manchurian Candidate, The Picture of Dorian Gray, and Bedknobs and Broomsticks, began her first major television role outside of guest roles. The show was Murder, She Wrote, a crime drama centered around Lansbury's character Jessica Fletcher, a famous mystery novel writer who solves real cases on the side. Set in Cabot Cove, Maine, Fletcher — a widow and retired English teacher — investigates the many murder cases that come up in the small coastal town. Fletcher is a lot more astute than the police officers, and she later brings her talents around the country to solve other murder mysteries.
Murder, She Wrote ran for 12 seasons and more than 260 episodes, ending in 1996, after which came four TV films. The show won six Golden Globes over the years, including two for Best Television Series Drama, and four for Best Actress in a Drama for Lansbury. Despite ending almost 25 years ago, Murder, She Wrote is still extremely popular in syndication and on streaming services. So why did Murder, She Wrote, a very successful series with a huge fanbase, end its run in 1996? Well, it's a little complicated.
The lead up to Jessica Fletcher's final case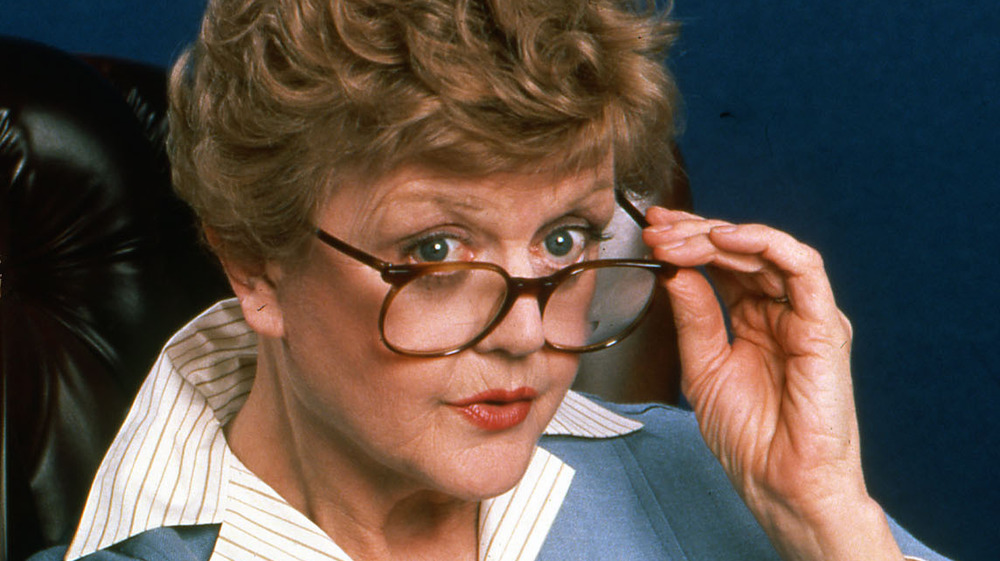 CBS
Lansbury seemed to truly enjoy playing the character of Fletcher in Murder, She Wrote, but she reevaluated the situation in the middle of the show's run. In 1989, when Lansbury was about 64 years old, she began envisioning the end of the show, feeling like she couldn't keep up with the intense filming anymore. Of course, CBS, the studio behind Murder, She Wrote, was enjoying a lot of success because of it, and they didn't want the show to stop anytime soon. To fix Lansbury's problem, the next couple years featured episodes in which the main story focused on surrounding characters in Cabot Cove, allowing Lansbury a lighter load. While it definitely helped Lansbury, it was eventually deemed unsuccessful, and Murder, She Wrote returned to fully focus on Fletcher once again (via The Hamilton Spectator).
When the 12th and final season — though they didn't know it at the time — came around, the show was still just as popular. The final episodes include many entertaining and interesting cases, including a ghost story that many rank as one of the best episodes of all of Murder, She Wrote. But because of some bad decisions on CBS's part, Murder, She Wrote ended up getting cancelled. In the series finale, "Death by Demographics," the series takes a direct shot at the reason for its cancellation through a storyline about a radio DJ named Howard who loses his prime time slot. This becomes a possible motive for the murder-of-the-week, when a new DJ named TT Baines is almost murdered outside of a bar. But don't worry, there's a real murder later on, when TT's business partner Russ is stabbed and killed.
Fletcher works her magic like usual, outsmarting the actual detectives and finding the real culprit of Russ's murder. In the end, Howard gets his radio slot back.
CBS's decision to move Murder, She Wrote failed the show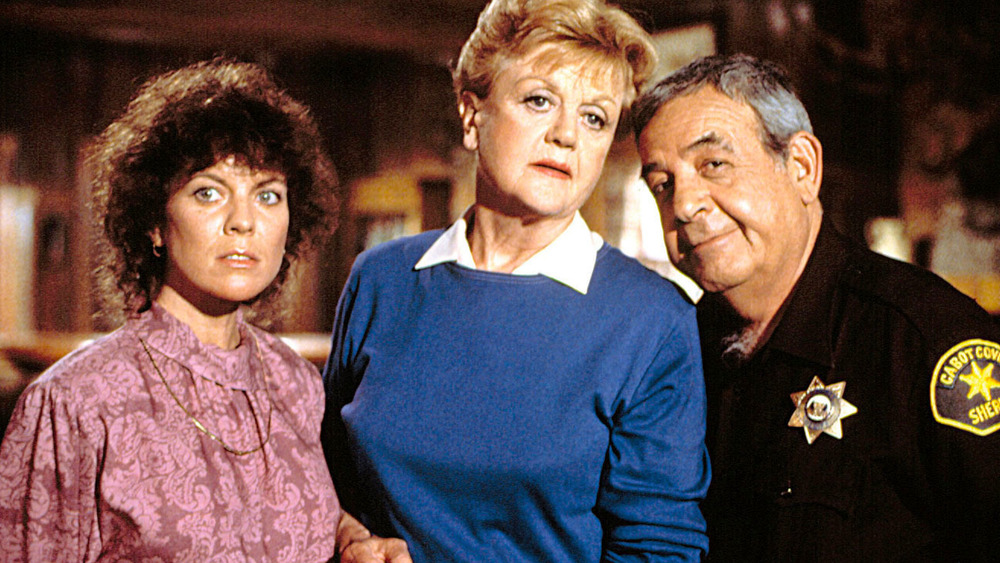 CBS
The final episode's plotline has a lot to do with Murder, She Wrote's journey to cancellation. For season 12, CBS made the horrible decision to move Murder, She Wrote from the Sunday time slot it held for over a decade to Thursday night, in direct competition with NBC's hit comedy Friends. Lansbury, the cast and crew, and the fans all protested the change but CBS didn't listen, and as they predicted, the show took a huge hit because of it. According to a Washington Post article, during seasons 1 through 11, Murder, She Wrote was consistently in Nielsen's Top 20 with ratings, but it fell to 67th in season 12.
Lansbury never held back on her anger and disappointment in CBS, saying in the same article, "There's perhaps no one in this country who doesn't know it was a grave error, really. They said our demographics were unsatisfactory in terms of advertising dollars, but that just wasn't the case." The show that took Murder, She Wrote's Sunday time slot was a failure, and so were the ones surrounding the mystery series' new Thursday time slot. For the second half of the season, just like in the plot of the final episode, Murder, She Wrote returned to its Sunday time slot, but it was too late — CBS had already cancelled it. Lansbury elaborated on the public backlash, saying that "People sidle up to me in drugstores and say, 'You made CBS! How could they do that to you?'"
Of course, CBS didn't want to admit their mistake or lose out on making a bit more money out of Murder, She Wrote's ending, so they released four full-length movies during the next seven years, including Murder, She Wrote: South by Southwest, Murder, She Wrote: A Story to Die For, Murder, She Wrote: The Last Free Man, and Murder, She Wrote: The Celtic Riddle. 25 years after the show's end, the lasting impact Murder, She Wrote has made on the entertainment industry is obvious, and the show continues to find new fans even now.