Star Wars Has Made More At The Box Office Than Disney Paid For Lucasfilm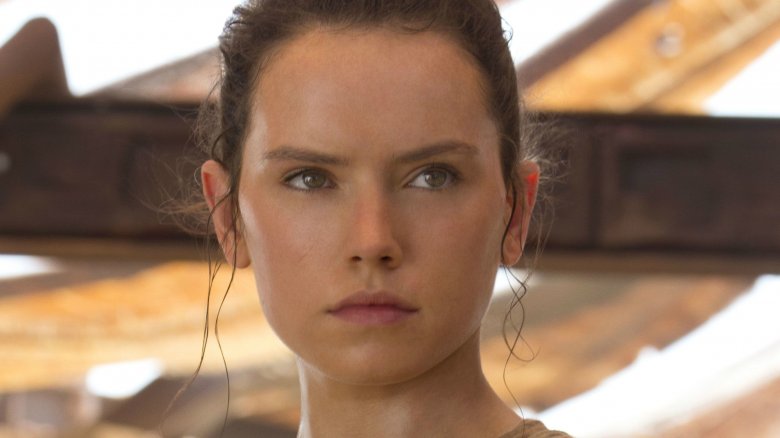 Lucasfilm
We get the feeling Disney doesn't have any buyer's remorse when it comes to Star Wars.
Back in 2012, the company bought Lucasfilm and all its properties for a staggering $4.06 billion. And, according to The Hollywood Reporter, it only took five years and three movies to make that money back at the box office.
The news comes as Star Wars: The Last Jedi, which opened in North America on Dec. 15, soared past the $900 million mark this week and dominated the Christmas movie season. Although it's divisive with fans, it had the second-biggest opening weekend ever.
Of course, the record-holder is 2015's Star Wars: The Force Awakens, which brought in more than $2 billion globally during its theatrical run and became the biggest movie ever released in North America. Last year, Disney opened up the Star Wars universe to anthology films, and Rogue One: A Star Wars Story earned more than $1 billion worldwide. As of now, it looks like The Last Jedi will finish somewhere between those two movies.
Surpassing $4 billion at the box office is an interesting milestone, but it doesn't necessarily tell the entire financial story. As THR points out, the benchmark doesn't account for the "hundreds of millions" spent to make and market the three Star Wars movies and it also doesn't include all the cash Disney has made from merchandise, theme park attractions, and more. 
Still, the Lucasfilm purchase sure looks like a win for Disney with plenty more Star Wars movies on the horizon. We'll get Solo: A Star Wars Story next year, followed by J.J. Abrams' Episode IX in 2019. There's also an Obi-Wan Kenobi film in the works and plans for potential films centered on Boba Fett and Yoda. Meanwhile, The Last Jedi director Rian Johnson will create an entirely new trilogy set in a previously unexplored corner of the Star Wars galaxy.
Disney's acquisition of Lucasfilm came after the company bought Pixar in 2006 and Marvel Entertainment in 2009, which helped make the studio the most successful in Hollywood. And things are only going to get bigger now that Disney is paying $52 billion for major parts of 21st Century Fox.