Lucasfilm Reportedly Considering Boba Fett, Yoda Movies For Star Wars Anthology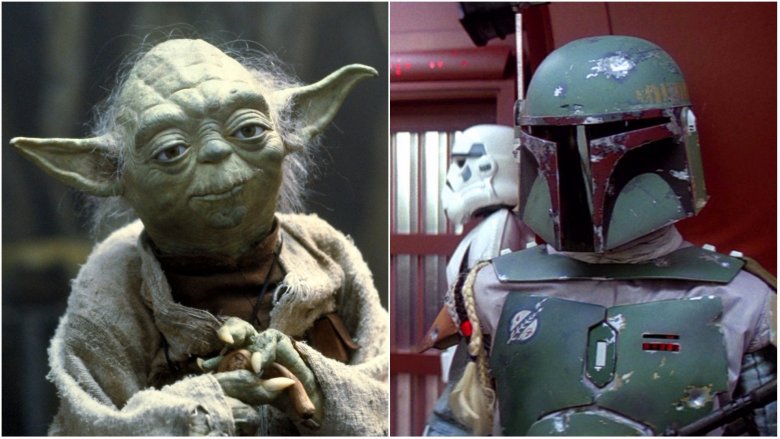 Lucasfilm hasn't given up on the idea of developing more movies exploring the backstories of existing characters in its Star Wars universe, The Hollywood Reporter has revealed. 
Although the studio has only been reported as actively looking for creative talent for its impending Obi-Wan Kenobi-focused anthology movie, sources for THR also reported that movies based on the bounty hunter Boba Fett, the Jedi Master Yoda, and other characters are very much still being considered by the studio. 
The idea of these movies existing is not unfamiliar to fans. Both of them having been rumored since Disney acquired the Star Wars franchise in a landmark deal. Lucasfilm was actually prepared to officially announce a Boba Fett movie alongside Rogue One: A Star Wars Story and the untitled Han Solo prequel as far back as 2015 before reconsidering the project following the departure of director Josh Trank.
Though many greeted the news of an Obi-Wan-centric movie with excitement, citing a love for the character and the quality of Ewan McGregor's performance, it's hard not to feel a little disappointed that a whole galaxy's worth of stories looks like it may be getting boiled down to focus on the same characters we've already known for over 30 years. Regardless, there's something about Star Wars that makes it always worth getting excited about. 
Stay tuned to Looper for new developments on the future of the Star Wars series, and check out our list of all the things about Star Wars that Disney wants you to forget.