Obi-Wan Kenobi Anthology Film May Begin Production In 2019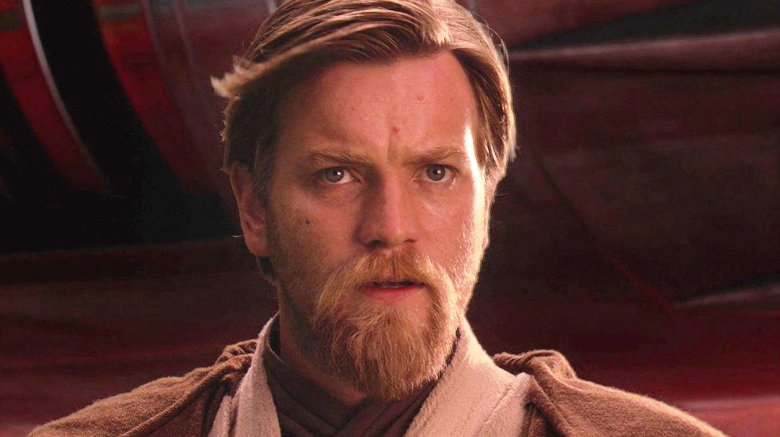 Barring any disturbances in the Force, we might see Obi-Wan Kenobi on the silver screen again before we know it.
According to a new report by Omega Underground, the planned Star Wars anthology film centered on Obi-Wan Kenobi could begin production in a little over a year. Lucasfilm is said to be eyeing an early 2019 start date, sometime in January. The outlet also notes that the studio is expecting to shoot the film at Pinewood Studios in the U.K, which is a "confirmed stage location."
An unnamed production source close to Omega Underground details Stephen Daldry (Billy Elliot, The Reader, The Hours, The Crown) as director of the feature project, piggybacking off previous reports that claimed he was in early talks to take the reins. It can't be said for certain, at least at this point in time, whether Daldry truly has signed on to direct. Lucasfilm president Kathleen Kennedy and award-winning English film producer Tracey Seaward (Philomena, The Queen, War Horse) are both listed as producers. 
Earlier this year, Mr. Robot creator Sam Esmail was rumored to have "taken pitch meetings" with Lucasfilm about writing a film. Based on the information gathered from "two separate sources," the project in question was "likely the Kenobi movie," though nothing has been confirmed since that original story broke.
It also remains to be seen whether Ewan McGregor, who played Obi-Wan in the prequel movies, will take up the lightsaber for this years-later installment to the Star Wars franchise. The Scottish actor has expressed interest in reprising the role, however, revealing his hope for Lucasfilm to create more Star Wars spinoffs. "I've always thought there was a story to tell between my last [movie as Obi-Wan] and Alec Guinness' first one," McGregor said. "I hope that they're going to explore different genres under the Star Wars banner, and one of those could be an Obi-Wan Kenobi feature film. Or two! The Obi-Wan Kenobi Story Part 1 and Part 2!"
In a separate interview, McGregor doubled down on his enthusiasm, but said that he's quite tired of being asked if he will re-enter the galaxy far, far away, since the answer is pretty apparent. "I've been asked this question so many times, and I answer questions when I'm asked them, because I've been brought up like that. Polite. And it's got to the point now where it looks like I'm touting for work at Disney's front door like, 'Give me the Obi-Wan film!'" he laughed. "Of course, I'd be happy to do it."
More recently, McGregor admitted that he had doubts about when an Obi-Wan Kenobi film would actually come to fruition, and mentioned that he wasn't attached to any spinoffs at the time. "There's no official offer, and I haven't met them about it or anything," he said. "But I've always said that I'd be happy to do it if they wanted to do it. It would be a good segue between the last episode of the prequels and the new episodes. I think [Lucasfilm] has got films to make until the 2020s, so I don't think it's going to happen soon if it happens at all."
His comments obviously came before it was announced that the Obi-Wan Kenobi standalone pic was actually in the works, so perhaps his involvement has changed since then. 
A 2019 start date for the project–which is in development under the reported working title "Joshua Tree," a reference to the production locales of the Tatooine scenes from A New Hope–would set it up for release in 2020, assuming that nothing major derails filming, of course. This means that the movie would debut after Solo: A Star Wars Story is released on May 25, 2019 and shortly after director J.J. Abrams' Star Wars: Episode IX hits theaters on December 20, 2019. We say "shortly" here because the Obi-Wan Kenobi film would have serious box office competition if it opened in December 2020, as that's when James Cameron's long-awaited Avatar 2 is set for release. It will likely have a May release just like Solo, arriving toward the end of the month in 2020.
Moving forward, we'll keep you in the loop about how the Obi-Wan Kenobi anthology movie progresses.