Star Wars: The Last Jedi Tops Slew Of New Releases For Box Office Win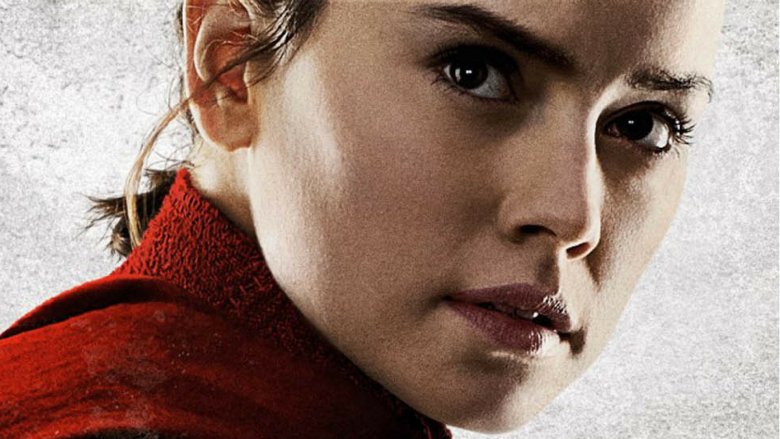 Star Wars: The Last Jedi and Jumanji: Welcome to the Jungle topped a slew of new releases over the start of the lucrative holiday box office, taking in the number one and number two spot with $68.4 million and $34 million over the three-day Friday through Sunday frame, respectively.
Star Wars: The Last Jedi is still holding strong after a massive $220 million opening weekend, good for the second biggest domestic opening of all time. Despite a mixed reception from some fans, the movie is tracking to earn $100.7 million over the Friday through Monday long weekend, receiving a bump on Christmas Day after a slow Christmas Eve on Sunday. The movie currently sits at a $745.5 million global haul, making it a very lucrative project for Disney and Lucasfilm. (via The Hollywood Reporter)
Jumanji: Welcome to the Jungle has taken in $50.6 million since it opened on Wednesday. The film, which stars Dwayne Johnson, Karen Gillan, Kevin Hart, and Jack Black, has been a favorite with audiences and critics, sitting at a certified fresh 77 percent on Rotten Tomatoes and earning an A- CinemaScore. The movie is expected to top $64 million or more come Monday night, a solid win for Sony.
Another film earning a spot in the win column is Anna Kendrick's Pitch Perfect 3, which will serve as the goodbye run for the Barden Bellas. The film brought in $20.4 million over the three-day weekend and earned an A- CinemaScore, despite being trashed by critics with a 29 percent on Rotten Tomatoes. The movie is projected to make somewhere around $27 million by end of day Monday.
Fourth place went to Hugh Jackman's The Greatest Showman. Although the film was not a favorite with critics, it did earn an A CinemaScore, helping to project it to a $13.1 million haul since its opening Wednesday, including $8.6 million over the three-day weekend. The movie is set to come in slightly below expectations with a debut of $18.1 million after all is said and done on Monday.
It was a disappointing weekend for Alexander Payne's Downsizing and Owen Wilson and Ed Helms' Father Figures. Downsizing, which stars Matt Damon, received a mixed reception from critics and brought in just $4.6 million over the weekend, headed for a $6.6 million total. Initial expectations put the film around $10 to $12 million, but a C CinemaScore suggested the movie just didn't click with audiences. The film has a $70 million budget.
Father Figures, meanwhile, was trashed by critics with a 22 percent on Rotten Tomatoes, and barely even made a dent in its opener, pulling in $3.2 million ahead of an expected $4.2 million over the four day period. That is far below expectations, which put it somewhere between $7 and $14 million. It's also another nail in the coffin for the R-rated comedy, which has been struggling at the box office this year.
This weekend also saw an expansion to more theaters for Gary Oldman's Darkest Hour, which took eighth place with $4.1 million, and Guillermo del Toro's The Shape of Water, which brought in $3 million from 726 theaters for a solid tenth place. In limited release, Steven Spielberg's The Post brought in $495,000 from nine theaters, while Christian Bale's Hostiles brought in $26,000 from three theaters.
The new releases will get even more competition on Monday when Ridley Scott's All the Money in the World and Aaron Sorkin's Molly's Game hit screens. (Daniel Day Lewis' Phantom Thread will also debut in four locations that day.) With the time between Christmas Day and New Year's Eve usually providing some of the biggest box office returns, it should be interesting to see which films come out on top.
You can view this weekend's full box office results (via Box Office Mojo) below. These numbers are for the three-day Friday through Sunday frame.
Top 10 Weekend Box Office Gross
1. Star Wars: The Last Jedi: $68,486,000 (-68.9 percent), $365,088,356 Total Domestic Gross   
2. Jumanji: Welcome to the Jungle: $34,000,000 (– percent), $50,605,967 Total Domestic Gross  
3. Pitch Perfect 3: $20,451,000 (– percent), $20,451,000 Total Domestic Gross   
4. The Greatest Showman: $8,600,000 (– percent), $13,198,731 Total Domestic Gross 
5. Ferdinand: $7,050,000 (-47.4 percent), $26,532,884 Total Domestic Gross
6. Coco: $5,208,000 (-47.7 percent), $161,327,128 Total Domestic Gross   
7. Downsizing: $4,600,000 (– percent), $4,600,000 Total Domestic Gross   
8. Darkest Hour: $4,105,000 (+384.4 percent), $6,957,077 Total Domestic Gross   
9. Father Figures: $3,200,000 (– percent), $3,200,000 Total Domestic Gross   
10. The Shape of Water: $3,050,000 (+78.3 percent), $7,615,665 Total Domestic Gross