Star Wars: The Last Jedi Expected To Top Weekend Box Office Once Again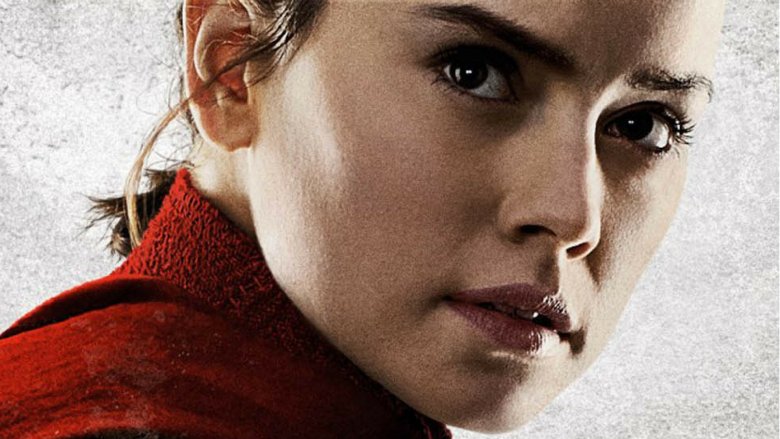 It's another good weekend to be a Star Wars fan. The Last Jedi is expected to easily top the weekend box office once again, beating out a slew of new releases including Matt Damon's Downsizing, Hugh Jackman's The Greatest Showman, and Dwayne Johnson's Jumanji: Welcome to the Jungle. (via Box Office Mojo)
The Last Jedi came close to breaking box office records in its opening weekend, but it couldn't beat out the massive haul of its predecessor, The Force Awakens, which opened to $247.9 million. The Last Jedi has continued to build on its $220 million opening weekend with impressive international hauls and strong legs throughout the week, leading analysts to expect a second weekend of upwards of $100 million.
Second place will likely go to Jumanji: Welcome to the Jungle, which managed to buck expectations with positive reviews from critics and an 78 percent on Rotten Tomatoes. The film, which also stars Kevin Hart, Jack Black, and Karen Gillan, is expected to bring in somewhere between $64 and $78 million over its six-day opening weekend frame, which began when it hit theaters on Wednesday.
This weekend's many new releases will also include two musicals. Pitch Perfect 3, which is set to conclude the saga about the all-female acapella team, is expected to bring in around $28 to $36 million over the four-day holiday weekend frame, despite negative reviews from critics. The movie grossed a solid $2.1 million in Thursday previews.
The Greatest Showman, which features Jackman telling an origin story of P.T. Barnum, is expected to bring in $22 to $25 million after also receiving lukewarm reviews. The film, which opened on Wednesday, has already brought in $4.6 million, and is sitting better with audiences than with critics– it holds an A CinemaScore.
Downsizing has been divisive with critics, sitting at a 53 percent on Rotten Tomatoes, but it did recently earn a Golden Globe nod for its star Hong Chau and has some positive buzz. The film, which already brought in $425,000 in Thursday previews, is expected to bring in around $10 to $12 million from 2,600 theaters. 
This weekend will also see the release of Owen Wilson and Ed Helms' Father Figures, which was trashed by critics with a 24 percent on Rotten Tomatoes. However, the R-rated comedy is still expected to bring in between $7 and $14 million. The weekend will also provide the first test for Steven Spielberg's The Post and Christian Bale's Hostiles, which both enter limited release, and will see Guillermo del Toro's The Shape of Water and Gary Oldman's Darkest Hour expanding into wider release.
The holiday box office is heating up, and this weekend should provide an interesting test for the upcoming batch of new releases. They'll get even more competition on Christmas Day, when Ridley Scott's All the Money in the World and Aaron Sorkin's Molly's Game hit screens. (Daniel Day Lewis' Phantom Thread will also debut in four locations that day.)