TBS Halts Production On Louis C.K.'s Animated Series The Cops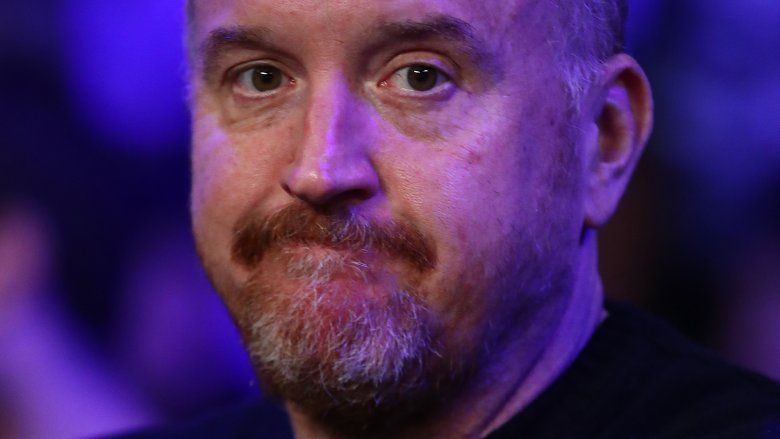 Getty Images
Another major network has distanced itself from Louis C.K. following confirmed allegations of sexual misconduct. 
Per The Hollywood Reporter, TBS has suspended production on C.K.'s animated comedy series The Cops, which was slated to premiere in 2018. The network issued a statement on Friday that simply explains, "Production on The Cops has been suspended until further review."
Back in January, TBS handed down a 10-episode, straight-to-series order to the project. Starring series co-creator Albert Brooks as the voice of Al and C.K. as the voice of Lou, The Cops follows the two Los Angeles patrolmen who attempt to protect and serve, though they often fail at both. The official logline for The Cops reads as such: "Ride with them as they patrol one of the biggest cities in the world, then go home with them and be glad you're not married to either."
On Thursday, November 9, The New York Times published a shell-shocking exposé in which multiple women accused C.K. of sexual harassment, with some claiming that he masturbated in front of them and others indicating that he asked them if he could do so. A day later, C.K. admitted that "these stories are true." The stand-up comedian and actor continued in a statement, "What I learned later in life, too late, is that when you have power over another person, asking them to look at your d*** isn't a question. It's a predicament for them. The power I had over these women is that they admired me. And I wielded that power irresponsibly. I have been remorseful of my actions. And I've tried to learn from them. And run from them. Now I'm aware of the extent of the impact of my actions."
TBS joins fellow network FX in cutting ties with C.K. On Friday, FX Networks and FX Productions announced that they are "ending their association with Louis C.K." and "cancelling the overall deal between FX Productions and his production company, Pig Newton." As indicated in the companies' join statement, "[C.K.] will no longer serve as executive producer or receive compensation on any of the four shows we were producing with him–Better Things, Baskets, One Mississippi, and The Cops."
C.K. was working on The Cops under his Pig Newton production company, which had previously been housed at FX Productions under an overall deal. Via this banner, C.K. produced the aforementioned Baskets and Better Things at FX and One Mississippi at Amazon. He also created Louie at FX under Pig Newtown, though that show as been on an indefinite hiatus since May of 2015.
It remains to be seen whether The Cops will continue production with someone else voicing C.K.'s Lou and another executive producer taking his place, or if the show will be canceled entirely.