The White Lotus Scene That Made Jennifer Coolidge Physically Ill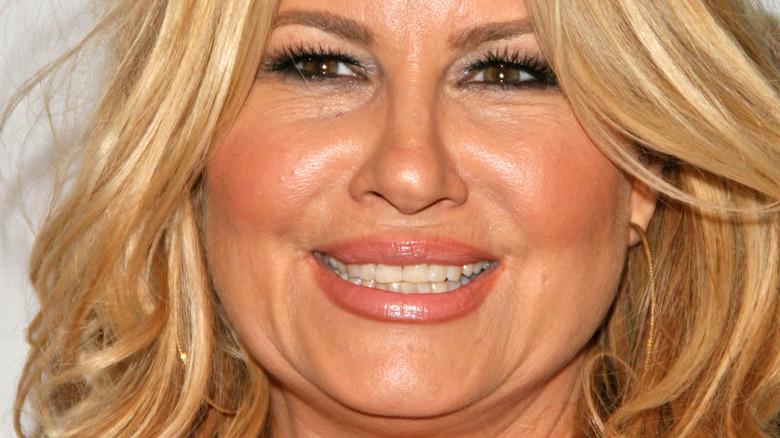 s_bukley/Shutterstock
Winner for the 2022 outstanding limited or anthology series Emmy Award, HBO's "The White Lotus" had fans squirming at the edge of their seat during its first season, so much so that the show has been signed for a second season. One actress in the series, who won a 2022 Emmy award winner for outstanding supporting actress in a limited or anthology series or movie for the show, Jennifer Coolidge, had a moment on the set that made her feel particularly queasy.
"The White Lotus" follows several groups of vacationers at an idyllic Hawaii resort. Each traveler carries their own baggage, so to speak, and they begin to unravel under the hot paradise sun. Jennifer Coolidge plays Tanya, a borderline alcoholic woman who travels solo to The White Lotus to decompress after the passing of her overbearing mother and to spread her ashes into the sea.
Coolidge is no stranger to playing over-the-top characters, from her role as Stifler's Mom in the "American Pie" series to her scene-stealing performances in the "Legally Blonde" movies. She told Vogue that she only recently found the confidence to take on a role like Tanya saying, "Maybe you've gotten a glimmer of confidence that was somehow convincing for a moment, but I feel like most of my life, I just really didn't know what I was doing." While playing Tanya, one scene made the actress actually physically ill.
The boat scene made Jennifer Coolidge ill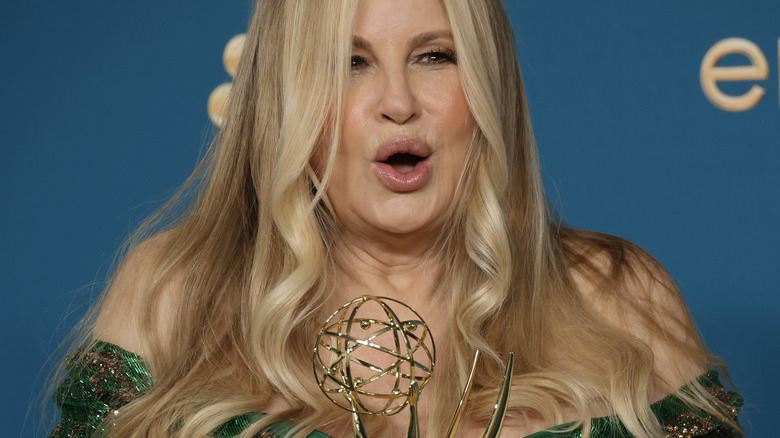 Frazer Harrison/Getty Images
In a scene that Jennifer Coolidge calls "pivotal" in the first season during an interview with Variety, her character Tanya goes off on a private boat to finally spread her mother's ashes. When securing the ship, she warns the resort manager, Armond (Murray Bartlett), that she will be an inconsolable mess during this outing. In a bit of revenge against problematic guest Shane (Jake Lacy), Armond books newlyweds Shane and Rachel (Alexandra Daddario) for a honeymoon dinner on this same boat at the same time as Tanya. Coolidge was actually throwing up during the filming of the scene due to seasickness.
Coolidge told Variety in that same interview, "The people that were stuck on that boat with me and the amount of vomit — it was just really scary." Series creator Mike White refused to send the boat back to land, letting Coolidge's sickness play into the performance. Coolidge didn't want to let her director down for the betterment of the show. She said, "All I had was a bucket. And everybody had to know me in a different way."
White is no tyrannical director, however. In fact, he was often the cast's biggest cheerleader on the set of "The White Lotus." He told Variety of working with Coolidge on scenes that may make her uncomfortable, "One minute, she seems fragile, like it's all going to fall apart, and the next minute she's sturdy and doing hilarious riffs. Just when you think all hope is lost, she knocks it out of the park." Coolidge faced physical illness and certainly did knock it out of the park in "The White Lotus," and now she has an Emmy to show for it. According to E! Online, her character Tanya is the only returning character in Season 2 of the show.