The White Lotus Season 2 - What We Know So Far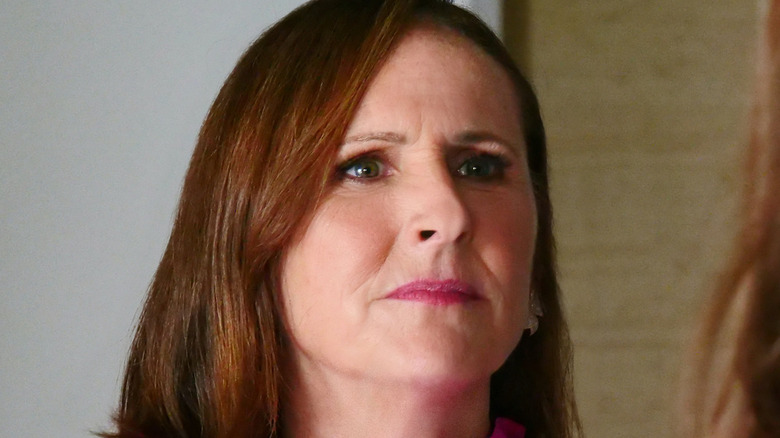 Mario Perez/HBO
"The White Lotus," HBO's surprise hit pandemic-created limited series about an incredibly stressful and self-revelatory week for guests and employees at a high-end resort in Hawaii, has been renewed for a second season thanks to the success of Season 1, which according to HBO became the most-watched show on the streaming service HBO Max while it was airing. The premiere has been watched by more than 7 million viewers across platforms to date, according to Variety.
The darkly funny dramedy series is written and directed by Mike White, who came up with the series under interesting and unusual circumstances. According to the Los Angeles Times, HBO's production pipeline was drying up last summer due to COVID-19-related shutdowns and setbacks, so network brass reached out to see if White, who has a reputation a fast writer, had any ideas for a show that could be filmed in a bubble at a single location and could go into production quickly. He began writing "The White Lotus" in August, and by October the show was shooting.
Now, HBO is hoping Mike White can make lightning strike twice with another season of the show, which is his most crowd-pleasing creation since his screenplay for "School of Rock." Here's what we know so far about "The White Lotus" Season 2.
When does The White Lotus Season 2 premiere?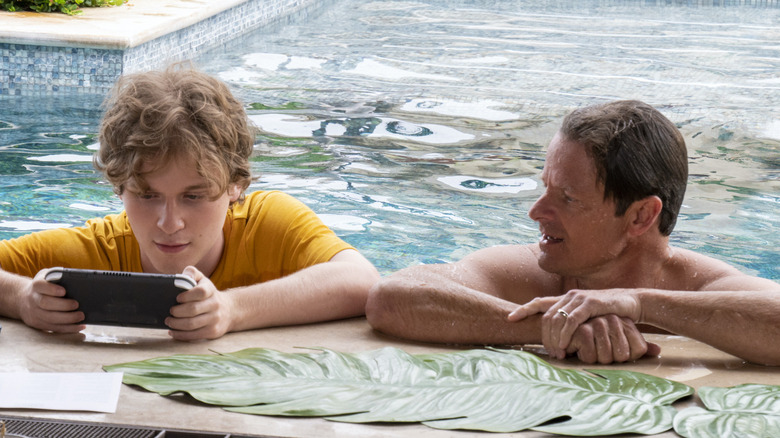 Mario Perez/HBO
There is no premiere date set for "The White Lotus" Season 2, nor even a projection from HBO regarding when it could happen. However, considering that Mike White works quickly, it seems likely that the show could be back next summer even if he takes a little more time to work on the scripts than he did in Season 1.
On the other hand, White could want a lot more time putting Season 2 together, which HBO would probably grant him, because it's not at all uncommon for HBO shows to take at least 18 months between seasons.
It seems like he has HBO's support to do whatever he needs to do. For Season 1, HBO gave White a lot of freedom to make the show he wanted to make, and that seems likely to continue in Season 2. In the renewal announcement, HBO programming Executive Vice President Francesca Orsi made it sound like HBO is letting White's vision dictate the series' next incarnation. "We were thrilled to hear where he wanted to go next, after closing this epic chapter in Hawaii, and can't wait to keep following him wherever he takes us."
Who is in The White Lotus' Season 2 cast?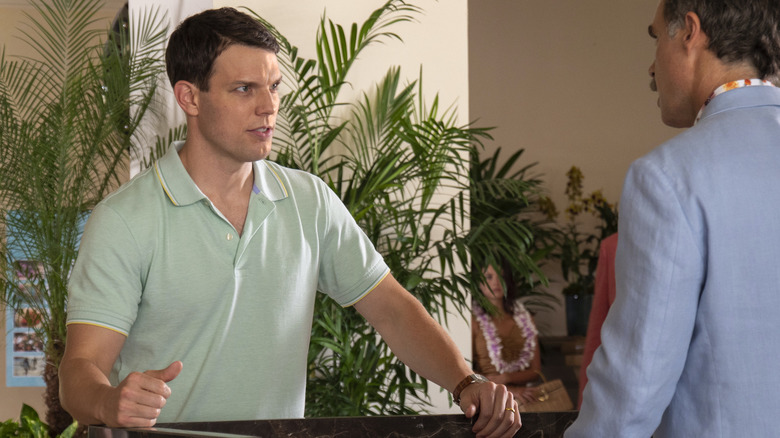 Mario Perez/HBO
According to HBO, Season 2 of "The White Lotus" will be set at a different resort owned by the White Lotus corporation and follow a new group of vacationers and hotel employees. Presumably, that means it will have an entirely different cast from Season 1, which included Connie Britton, Steve Zahn, Jennifer Coolidge, Jake Lacy, Alexanda Daddario, Sydney Sweeney, and Molly Shannon.
But who knows, maybe somebody who worked at the White Lotus in Hawaii will move to a new location and turn up in Season 2. Or maybe a guest from Season 1 will go on vacation again in Season 2. Jake Lacy, who played douchey newlywed Shane Patton, who goes to war with hotel manager Armond (Murray Bartlett), had an idea that Shane and-or his obnoxious mother Kitty (Shannon) show up on the periphery of Season 2. "Seeing us berating someone at the Sky Lounge or getting into it with the valet," Lacy spit-balled in an interview with The AV Club. "Just something to be like, 'Oh, God, those people are still out there. They're still just doing their f***ing thing. Like Jesus, enough is enough.'" Although it might be unlikely that Shane would go back to a White Lotus resort, considering what happened the last time.
Lacy also thought it would be a fun idea to follow Kitty as one of the main guests in Season 2.
What's the plot of The White Lotus Season 2?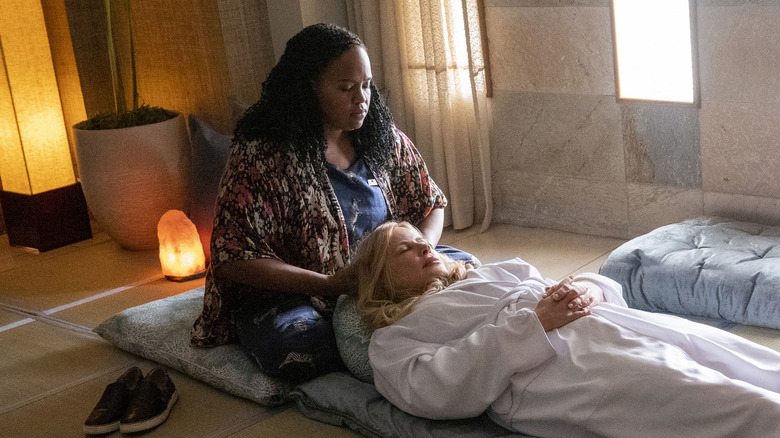 Mario Perez/HBO
As previously mentioned, "The White Lotus" Season 2 will be set at a new location with a new cast. The plot has not been announced, but presumably it will follow the story template established by Season 1, where rich hotel guests bump up against the service-industry workers who wait on them and they're all having personal or familial crises. The characters and their specific problems will be different, but the tone and structure of the show will likely carry over.
As far as things that could happen, if White decides to go the route of bringing back a character from Season 1, it might be fun to have it be Belinda (Melissa Rothwell), the resort's compassionate spa manager, who seemed to have been promoted to hotel manager by the end of the season. She could be transferred to a new resort, where she's continuing to not pursue her dream of opening her own wellness center. She's making a decent enough living as a hotel manager to stay working for the White Lotus, but she's not happy or fulfilled. She still has to deal with entitled rich white people, and she's reaching her breaking point.
It could also be fun if Season 2 were set at a ski resort. If Season 1 was a summer season, Season 2 could be a winter season.