The Tragedy Vanna White Suffered At The Height Of Her Wheel Of Fortune Popularity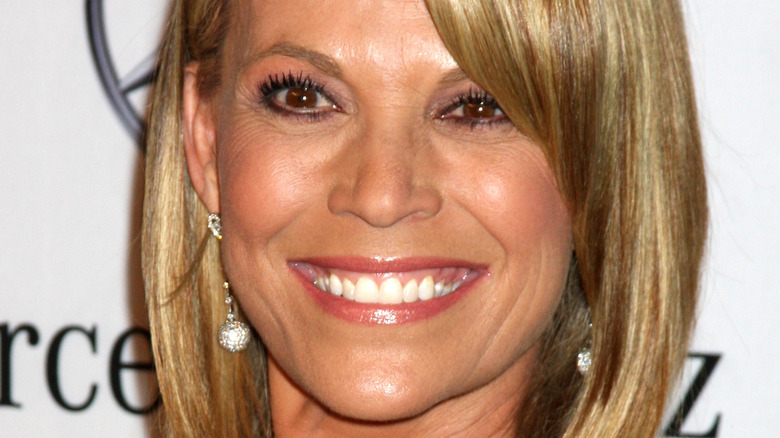 Kathy Hutchins/Shutterstock
When it comes to game show icons, Vanna White's status as a verified superstar in the competitive genre is arguably undeniable. The first lady of "Wheel of Fortune" has been a fan favorite amongst the long-running show's loyal viewers and there's no denying that she has led a very interesting career. But White will be the first to tell anyone that getting there was no easy journey.
It's no secret that White is a big reason home audiences watch "Wheel of Fortune." Her time on the series has resulted in several opportunities, including getting into the Guinness Book of World Records as the Most Frequent Clapper. Outside of the show, White has made a name for herself, making cameos appearances with credits in "The A-Team," "The King of Queens," and "Fresh Off the Boat" (via IMDb). She was also on the "Price is Right" but unfortunately failed to win anything.
But all of the fame didn't just fall into White's lap. She has had to overcome much, including wardrobe malfunctions and several things made the bright and beautiful star not feel so cheerful over the years. Not everyone thought she was right for her role on "Wheel of Fortune," and when she got it, she suffered unfair criticism. White talked to the Chicago Tribune about how she wasn't a fan of always being referred to as a "dumb blonde' or a "bimbo." 
White has had to endure a lot, but nothing compares to the tragedy she suffered at the height of her popularity.
Vanna White lost her fiancé in a plane crash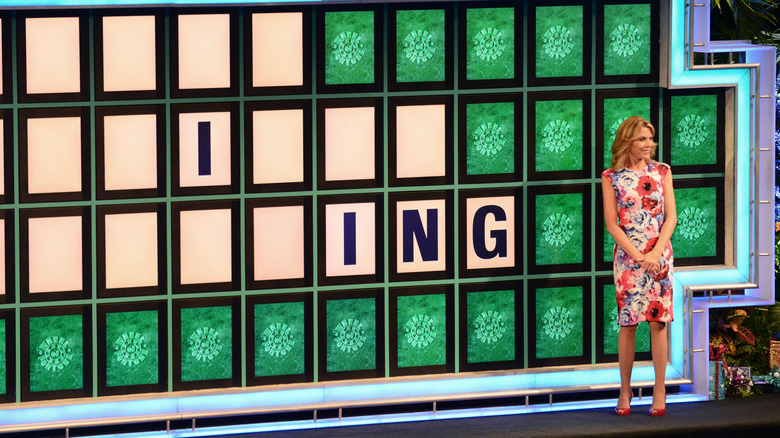 Gerardo Mora/Getty Images
Vanna White knew she had made it when she saw herself on the cover of Newsweek at a grocery store. After years of struggling, her hard work finally paid off with "Wheel of Fortune." But sadly, tragedy would strike in a devastating manner at a time she referred to as the "pinnacle of Vanna-mania" (via Closer Weekly). On May 17, 1986, Josh Gibson, the man Vanna White was engaged to marry, sadly died in a plane crash (via AP News). She told People about her initial reaction to hearing the news. "The second I heard about it, I fell to my knees. It was just devastating." Dealing with loss is never easy, especially with a future spouse, but luckily, White had a great support system, which included "Wheel of Fortune" fans who helped her get through the heartbreaking ordeal.
While it seemed like things couldn't get any worse, White would ultimately experience another tragic event. White announced she was expecting a child with then-husband George Santo Pietro in 1992 on an episode of "Wheel of Fortune," where the news was revealed as an answer to a puzzle. Not long after, White suffered a miscarriage (via The Seattle Times).
She has survived an array of formidable hardships over the years. But despite it all, White continues to show up every day to that "Wheel of Fortune" set and do her job like a boss. It's safe to say she will continue her successful run on the series for the foreseeable future.