The Exact Moment Wheel Of Fortune's Vanna White Knew She Made It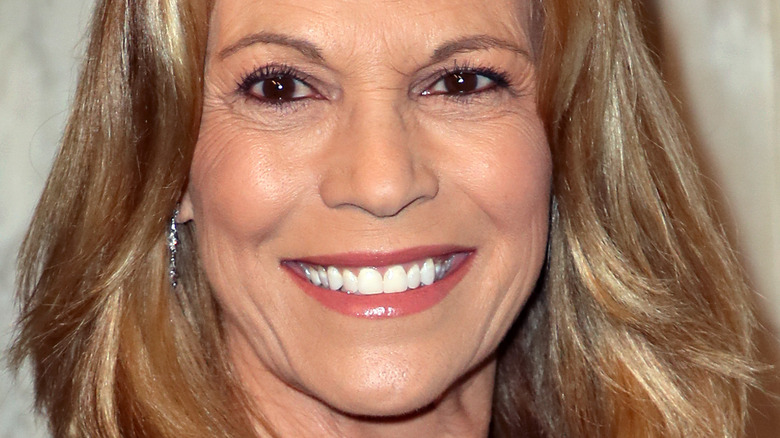 David Livingston/Getty Images
For the past 50 years, "Wheel of Fortune" has welcomed countless contestants to participate in the game show. From the "ding, ding, ding" of the giant wheel to a player's joy over solving a puzzle, there are many iconic aspects to "Wheel of Fortune." Of course, the most iconic might just be the dynamic hosting duo of Pat Sajak and Vanna White.
When the game show premiered in January 1975, Chuck Woolery and Susan Stafford were at the helm. But by 1983, viewers were getting to see the lineup that has graced TV screens ever since (via TODAY). However, upon landing the coveted job of revealing letters, White wasn't too sure "Wheel of Fortune" would be around much longer. "I remember sitting in the makeup chair next to Pat and saying, 'I wonder where we'll be in 10 years?' And it's been 38," she told E! News in 2020.
Not only was the fresh version of "Wheel of Fortune" a hit, but so was White. Soon after her debut, the country was overcome with "Vannamania." There was just something about the grace and glamor of White as she turned those green letters that resonated with the masses. She told the Chicago Tribune in 1992, "Fans see me as one of them, and I am. We're all created equal. That's the way I feel."
Still, few people become so idolized that they unwittingly start a "mania" among fans. From White's perspective, she didn't realize how big she had become until one particular moment.
Vanna White knew she made it after seeing herself on a magazine cover
In a 2020 interview with Mo Rocca for "CBS Sunday Morning," Vanna White was asked to recall the exact moment she knew she had become a household name. Turns out, this moment wasn't at a lavish Hollywood event or even while on the "Wheel of Fortune" set. Rather, the realization hit during a pretty monotonous, average-person task.
"That was when I was in the grocery line checking out and I was on the cover of Newsweek," said White. "I thought, 'Wow, I guess I've made it.'"
Of course, not everybody thought White to be worthy of a Newsweek cover. She expressed to the Chicago Tribune in 1987 her annoyance over insults like "bimbo" and "dumb blonde." White explained, "I feel that's unfair. I can do more than twirl a letter."
This is true. Throughout her tenure of revealing "Wheel of Fortune" puzzles, White has made quite a positive impact on her fans. And she still is. Viewers inform White that she helps them learn the alphabet and English as a second language. She also allows audiences to bond with grandparents and other loved ones as they watch the show together.
Additionally, White has some impressive statistics under her belt. Not only has she worn a whopping 7,000-plus gowns (via Glamour), never wearing the same thing twice, but she also landed a spot in the Guinness Book of World Records. With her eagerness for contestants to come out victorious, White claps an average of 600 times an episode, earning her the title of the most frequent clapper.