Star Trek 4 Just Lost Its Director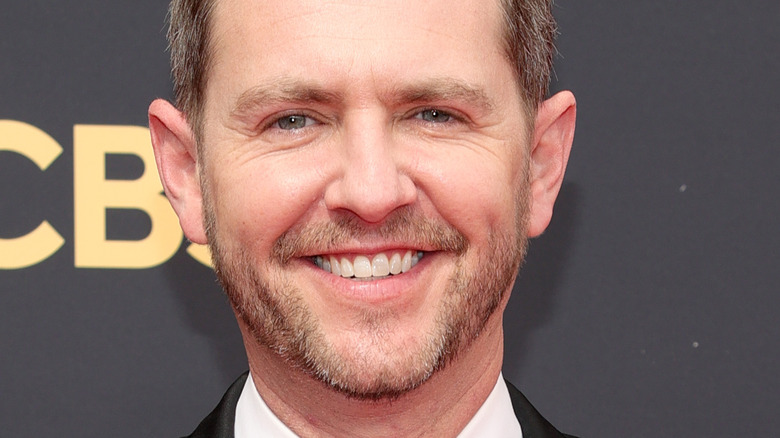 Rich Fury/Getty Images
One big door just opened for director Matt Shakman, so another one, unfortunately for Paramount Pictures, had to close. The studio announced Friday that Shakman was vacating the slot to direct the long-anticipated fourth film in the "Star Trek" movie franchise starring Chris Pine as Captain James T. Kirk.
Director J.J. Abrams, of course, rebooted "Star Trek" for the big screen in 2009 with a younger cast playing the crew of the Starship Enterprise in their earlier years. The film also employed the talents of Zachary Quinto as Mr. Spock, Zoe Saldana as Uhura, Simon Pegg as Scotty, Karl Urban as Dr. "Bones" McCoy, John Cho as Sulu, and Anton Yelchin as Chekov. The ensemble and Abrams returned four years later for "Star Trek Into Darkness" — in which Benedict Cumberbatch boarded the film as the villainous Khan — and the third film in the series, director Justin Lin's "Star Trek Beyond" was released in 2016. Sadly, Yelchin died in a tragic accident after the film completed shooting and was memorialized in the credits.
After "Star Trek Beyond," the Starship Enterprise stalled, as high-profile directors including Oscar winner Quentin Tarantino and "Fargo" TV series creator Noah Hawley couldn't get "Star Trek 4" off the ground. Paramount finally seemed to gain some momentum, though, when Shakman became available in mid-2021 to direct the fourth "Star Trek" film (via The Hollywood Reporter) following his directorial success of "WandaVision" earlier that year.
However, a familiar voice came calling for Shakman recently, and the filmmaker couldn't say no to the offer, leaving "Star Trek" without a commander at the helm of the project once again.
Shakman left Star Trek, potentially to direct the MCU's Fantastic Four film
Preceding Paramount Pictures' announcement about Matt Shakman leaving "Star Trek 4," word was that the filmmaker was in talks to direct Marvel Studios' version of "Fantastic Four." Paramount issued a statement regarding the departure of Shakman from the movie, which was set to be released on December 22, 2023 (via The Hollywood Reporter).
"Matt Shakman is an incredibly talented filmmaker, and we regret the timing didn't align for him to direct our upcoming Star Trek film," the studio said in a statement. "We are grateful for his many contributions, are excited about the creative vision of this next chapter and look forward to bringing it to audiences all around world." THR wrote that the studio is already searching for Shakman's replacement but was unaware if the December 2023 release date would stay intact.
Meanwhile, no official announcement has been made by Marvel Studios about Shakman taking over the opening to direct "Fantastic Four," which became available in April after Jon Watts left the project (via Deadline). Given the success of the MCU's "WandaVision" — it landed a limited series-leading 23 Emmy nominations in 2021, winning three — it seems to be all but a certainty that Shakman will direct "Fantastic Four."
Once Shakman gets on-board, a Fantastic Four cast announcement is sure to follow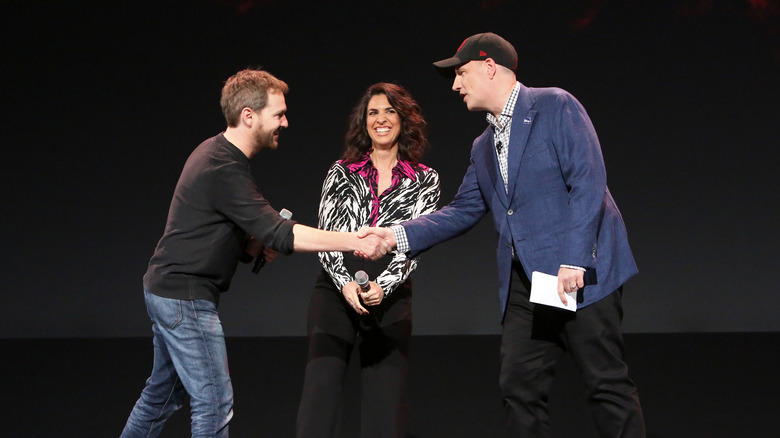 Jesse Grant/Getty Images
Once Matt Shakman signs up for "Fantastic Four," the next big announcement will be about who will cast in the film's four lead roles. Fans got a peek at one potential cast member — John Krasinski, who played Dr. Reed Richards, aka Mr. Fantastic — in director Sam Raimi's recent MCU blockbuster "Doctor Strange in the Multiverse of Madness." However, Krasinski's turn was a multiverse version of Richards, who perished at the hands of Wanda Maximoff-Scarlet Witch (Elizabeth Olsen), so any other actor could conceivably take on the role of Richards as he appears on Earth-616, where the events of the MCU largely exist.
Shakman's presumed version of "Fantastic Four" will be the third in the past 17 years. Director Tim Story directed a pair of "Fantastic Four" films in 2005 and 2007, while Josh Trank directed a "Fantastic Four" reboot in 2015. All three of the films were produced by 20th Century Fox, which held the rights to produce the Marvel Comics property. When Disney acquired Fox in 2019, it assumed control of "Fantastic Four," as well as "X-Men" and "Deadpool."
"Fantastic Four" will mark Shakman's second time directing a feature film, after 2014's "Cut Bank" (via IMDb). In addition to his film credits, Shakman has a diverse TV resume. In addition to his WandaVision gig, Shakman directed more than 40 episodes of "It's Always Sunny in Philadelphia." He also has directed episodes of "Game of Thrones," "Fargo" and "The Good Wife," and an episode each of "Grace & Frankie," "The Boys" and "Succession."
"Fantastic Four" is currently set for a November 8, 2024, release.