WandaVision Director Matt Shakman Talks Classic TV, Working In The MCU, And More - Exclusive Interview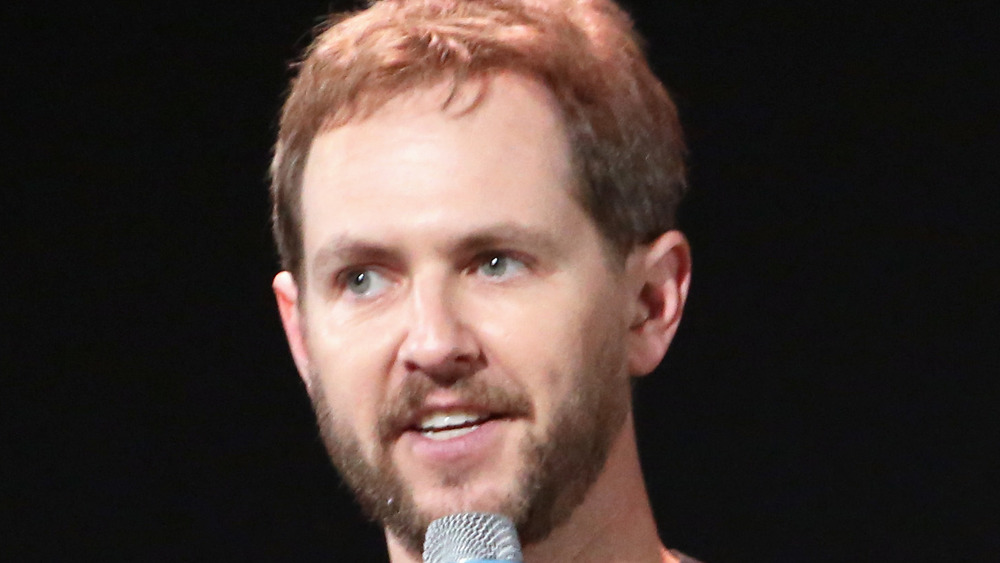 Jesse Grant/Getty Images
When it came to hiring a director to helm all nine episodes of WandaVision on Disney+, there's no question that Marvel Studios struck gold with Matt Shakman, who brought in experience that covered all the storytelling bases. For starters, Shakman earned his comedy stripes with It's Always Sunny in Philadelphia, having directed 43 episodes of the uproarious series, yet has directed his share of dramatic projects including episodes of Mad Men, Fargo, The Good Wife, and Succession.
Shakman has over the years also proven that he has an adventurous side, with the direction of a couple episodes of Game of Thrones — and to establish his credibility in the superhero genre, the filmmaker helmed an episode of Heroes Reborn in 2016 and The Boys in 2019.
To top everything off, Shakman brought in another unique experience with six years as a child actor on several sitcoms in the 1980s, with roles on such fan favorites as Growing Pains, Diff'rent Strokes, Webster, and Good Morning, Miss Bliss — a pilot project that after some retooling (and letting Shakman and other cast members go), went on to become the Saturday morning hit Saved by the Bell.
Oddly enough, WandaVision depends just as much on his experience as a sitcom actor as it does a director in all TV genres, as the series — set after the events of Avengers: Endgame — finds Wanda Maximoff (Elizabeth Olsen) and Vision (Paul Bettany) living an idyllic suburban life through several decades of the classic TV sitcom era. Starting off in the 1950s and moving on during each episode through the '60s, '70s, and beyond, the pair are seen in scenarios reminiscent of The Dick Van Dyke Show, I Love Lucy, Bewitched, I Dream of Jeannie, and The Brady Bunch, yet there are some strange happenings going on as a much bigger story unfolds around them.
In an exclusive interview, Looper chatted with Shakman about WandaVision, which is streaming now on Disney+.
The director says capturing the tone of the classic sitcom era was key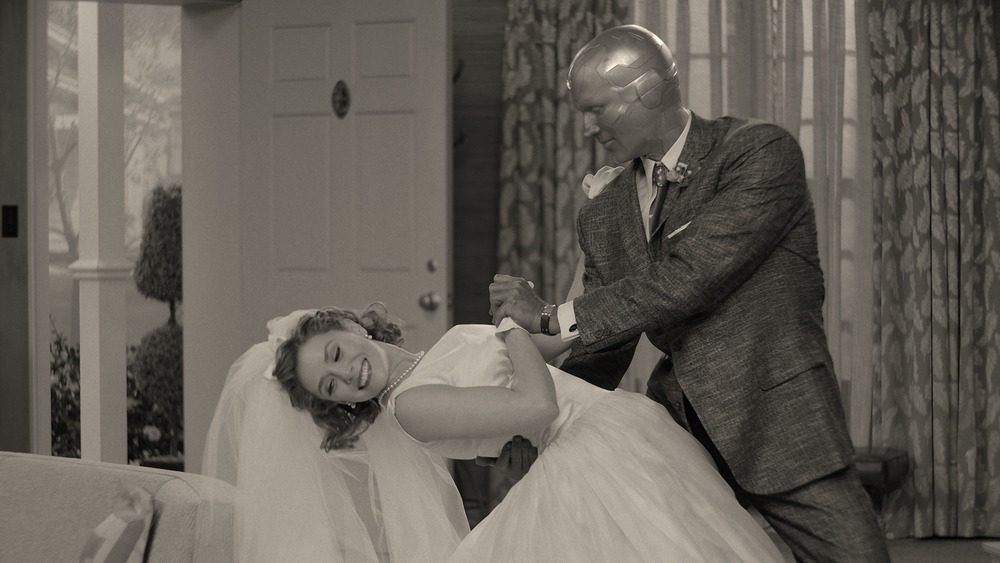 Hi, Matt. I have to start quickly by telling you that my son and I talked with Danny DeVito a couple of years ago for Dumbo, but we neglected to bring up the fact that my adult children, when they were teens, actually named our chinchilla "Frank." So thank you to you guys for having such an influence on us.
[Laughs] That's great. I'm glad, I've seen people honor It's Always Sunny in more permanent ways. Lots of Frank tattoos, Charlie tattoos. I think the chinchilla is a safer option.
There you go. Well, obviously you were a big part of creating It's Always Sunny, you directed an episode of The Boys for some superhero credibility, you did Game of Thrones, you did Mad Men. You got comedy, drama and action experience, so it seems to me that this is the perfect project to bring all of those sensibilities together — and not only that, those opportunities don't come about that often, do they?
It's true. As a director, it really feels like, "Oh, wow, this is amazing. I get to actually use every tool in my toolkit." And it's more than that because I was a child actor as well on sitcoms, so this show feels like it's drawing from my personal history. All of the things I do professionally, it's the job of a lifetime, it's never happened before, and I'm sure it will never happen again.
And I was going to bring that up, because obviously with WandaVision we're going back to the '50s, '60s and '70s with the sitcoms, at least so far what I've seen, but obviously, being that you're a child of the '80s sitcom era, having roles in series like Diff'rent Strokes, obviously those are classics too. I think you probably realize, coming from the perspective of an actor and a director, that these sitcoms have a tone that you have to nail, and you guys nailed the tone here.
Oh, thank you. Yeah, no, we were very specific about it. Obviously, we were trying to match the style and the way it was shot, the way it looked, the feeling, lenses, lighting, and all that. But tone is really the most important thing. Acting styles change. What's funny changes, pace changes, so we did a deep dive into the history of sitcoms. We had a nice, long sitcom bootcamp at the beginning with the actors. We looked at lots of episodes. We tried on different tones and styles and we worked with dialect coaches on how people sounded and how they moved, and then you put those amazing actors in those beautiful period environments in period clothing, and it kind of comes to life. It's really amazing.
Transporting Wanda and Vision into the comedy sphere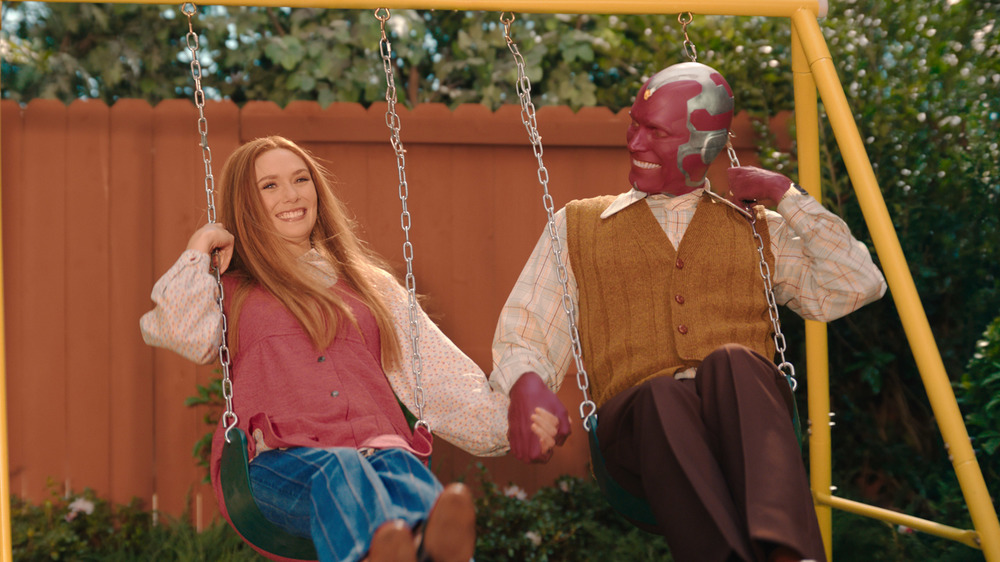 It really is one big collaboration, isn't it, starting with Elizabeth Olsen and Paul Bettany. We know them as these characters, Wanda and Vision, but we're not quite used to seeing them in such of a comical realm. Were you surprised by anything that they brought to the project?
I'm a huge fan of both of them. I have been for a long time. I'm a huge fan of them personally, as well. They're amazing. They can do anything. I knew they were funny. I knew they could do lots of different things, but what we were asking them to do is something no one had ever asked them to do before, and probably won't ever ask them to do it again — which is to do these bizarre, different period styles. And they are A, incredibly hardworking, but B, they're just geniuses and they surprise me every moment. They made me laugh the entire time. They're both brilliant hams. 
And I think the other thing that's important about it, though, is that we always needed to ground it. We always needed to make sure that it wasn't just an exercise in style or that it felt like parody, and they can do that. They can turn on a dime when they need to. They're just as good at drama as they are at comedy. And they can do both at the same time, basically.
The wonderful thing about this series is having this nine-episode frame to tell the story, where if you have a two-hour movie, it's going to be impossible to get everything in. But now you can be subtle. Now you can have, yes, this '50s sitcom, this '60s sitcom, this '70s sitcom, but it's inside of this shell, which is a much bigger story. So when you're making each episode, when you have Paul and Elizabeth and Kathryn, who are all in that shell, do you focus on the episode at hand or do you keep your brain on the bigger story? How do you go about that? There's a lot to absorb here.
There are many layers to our storytelling and by the time you get to the end of the series, you'll understand sort of why we went through this journey and what each one of these eras meant and how it worked. The thing, though, that is really the through line or the spine of the whole show, is this love affair. It's a romance, it's a story about Vision and Wanda. And it's been in the comics for a long time. It's in the MCU. And I think Paul and Lizzie, it's a real testament to them and to the writing of their scenes, how with very limited screen time before this, we understand exactly what's going on between them. We root for them. We love them. We want them to succeed, we're heartbroken when she loses Vision. All of that is where our jumping off point for this nine-episode series, where we get a chance to explore that relationship. And so that's the through line, that romance, that love story. That's the thing that's taking us through this all.
What you get is this idyllic vision of what Wanda had for their romance, because they never got to have that romance with Vision. That's what I find cool. But again, there's much more at play here, which that's what makes it so intriguing.
I'm excited that you're intrigued. I hope everybody else is, too. And my hope is that we've created something that is a little bit of a mystery, a puzzle box, and that you'll sort of lean forward and try to figure out how it's put together.
Now, obviously, what's cool here is you get to mine material from this immense treasure that people like Stan Lee, Jack Kirby, and so many people left us. What I love about this is that you have a series that people are going to see this, and hopefully they're going to want to seek out classic television. And obviously you have the source material from the comic books. Hopefully, people are going to look into the comic books too, because you might have people that were only fans of the Marvel movies prior to this, and now it might encourage them to go back and find them. Is that your ultimate hope here, that people go back to find the original material? History is so important, and without it, you wouldn't have this opportunity.

Yeah. I'm a huge comic book fan. I grew up reading comic books. I love the MCU. And I think everyone should be reading comic books. And if this inspires folks to do a deep dive into Wanda and Vision in the comics, that would be great. There's a ton of really wonderful stuff out there.
Meeting with a legend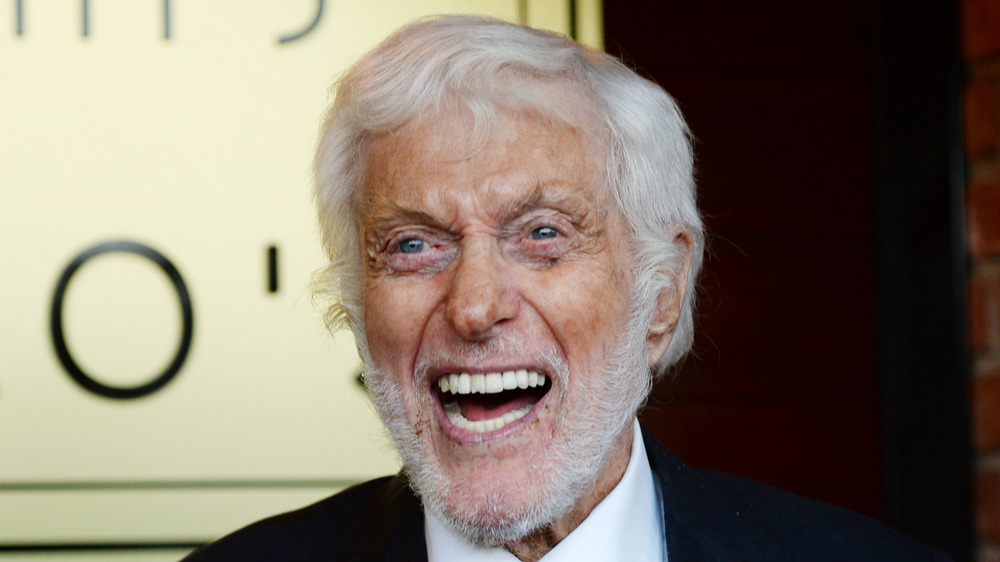 Amanda Edwards/Getty Images
Now, from what I understand, you and Kevin Feige actually met with Dick Van Dyke in coming up with sort of a template for at least that first show. The first episode feels like it's right out of The Dick Van Dyke Show.
Yeah, we did. We had lunch with him during D23 in 2019, and we met at Disneyland above the Pirates of the Caribbean ride. It was an absolutely magical afternoon in the Magic Kingdom. It was an opportunity to talk to him about how they made The Dick Van Dyke Show, which I think is one of the greatest television shows ever made. And it still works just as well today as it did back then, it's timeless. And so we asked him, "So how did you do it? How did you and Carl Reiner and the rest of everyone put together this show that week in and week out just worked?"
And how did comedy work for him? Because here's a guy who is a physical comedian, how do you make room for that and make it feel justified? And we learned so much from it. He told us about the general rule of thumb, which is, "If it can happen in real life, it can happen on the show." And I believe in that. I think if you're telling a story, especially these family sitcoms, and it feels like it's coming from your own life drawing on that experience, it makes room for as many falls over ottomans as you want.
And you laugh every time you see him falling over that ottoman watching that show. Every time you laugh. Obviously, this is your big introduction into Marvel television, the MCU or the MTU, perhaps. There has to be a desire to direct a Marvel film at some point. I was wondering if that's what you're hoping for. Is there anything like that in your mind right now?
Gosh, I love telling great stories. I love doing things that are different. WandaVision has been the most amazing experience because it is so innovative and different. Whether it's a streaming show or a movie, or a play — I do a lot of theater as well — I'm just drawn to whatever that story is and finding the most exciting story to tell. I'm excited for whatever the future brings and whether it's big screen streaming, whatever, just telling great stories.
Perhaps WandaVision season two?
Who knows?
Well, if that's the case and who knows, maybe he'll show up quickly at the end of the season, but if you can get Danny DeVito in there somehow? That would be awesome.
Gotcha!
We need more Frank!
Yes, agreed!