Director Matt Shakman's Sitcom Past Is More Impressive Than You Think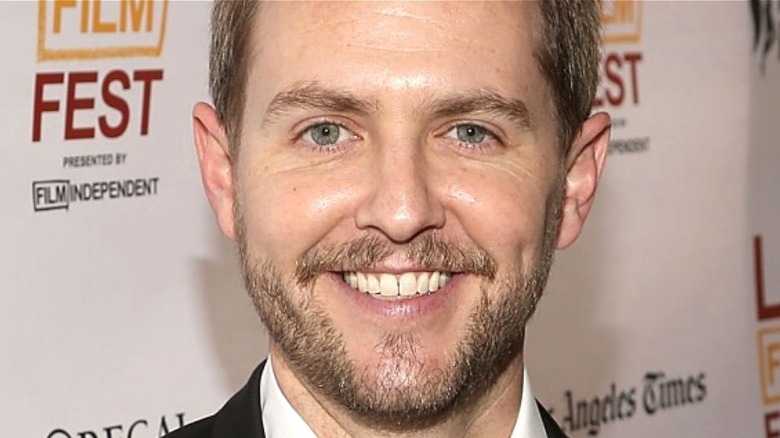 Jesse Grant/Getty
Director Matt Shakman is making headlines this week, as it has been reported that he is the top contender to helm Marvel's upcoming "Fantastic Four" film after "Spider-Man" director Jon Watts dropped out of the project. According to Deadline, a formal offer has not yet been presented to Shakman, but things seem to be headed in that direction.
Shakman gained widespread attention recently as a director when he helmed (and served as executive producer) all nine episodes of the highly acclaimed Disney+ series "WandaVision" in 2021. Shakman received two Primetime Emmy nominations for his work on "WandaVision" — one for outstanding directing and one for outstanding limited or anthology series (as executive producer). He had previously received one other Emmy nomination, in 2020, for directing the pilot of "The Great."
Prior to "WandaVision" (and "The Great"), however, Shakman had already had a long career in directing, having taken on his first directorial project in 2002 when he helmed an episode of the drama series "Once and Again." And in these years of his directing career, Shakman has racked up quite a few sitcom credits (in more ways than one) — and it's more impressive than you think.
Matt Shakman has directed (and acted in) a slew of popular sitcoms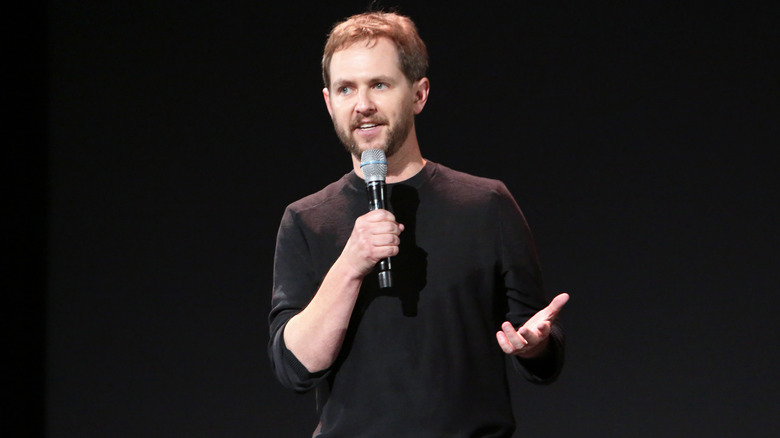 Jesse Grant/Getty Images
Matt Shakman landed his first big sitcom gig in 2006 when he directed two episodes of "Everybody Hates Chris," the early 2000s sitcom that was inspired by the teenage years of comedian Chris Rock (and starred future "Abbott Elementary" star Tyler James Williams as the titular role). Shakman directed two episodes of Season 1: "Everybody Hates Funerals" and "Everybody Hates Thanksgiving" (via IMDb). Next, from 2008 to 2009, he directed a few episodes of the America Ferrera-starring "Ugly Betty" before helming one episode of "Happy Endings" in 2011. Another popular sitcom he played a part in was "New Girl" — Shakman directed 2012's "Fancyman Part 2," in which Jess (Zooey Deschanel) continues her romance with rich older man Russell (Dermot Mulroney), the father of one of her students. Further, he directed five episodes of "You're the Worst" from 2014 to 2015. Finally, in his most significant sitcom run, Shakman directed 43 episodes of "It's Always Sunny in Philadelphia" from 2007 to 2017.
But before Shakman took on any of these credits, he already had quite a few acting credits to his name — including on sitcoms. These credits include "The Facts of Life," "Growing Pains," and "Webster." Plus, Shakman was a series regular on "Just the Ten of Us," the spinoff to "Growing Pains." With all of this sitcom experience, it's no wonder that Shakman excelled at directing "WandaVision," which references many famous sitcoms as well as the genre's tropes.
Matt Shakman said WandaVision was a healing experience for him
In a 2021 interview with Rolling Stone, Matt Shakman discussed the details of directing all of "WandaVision" — from how he created a sitcom boot camp for the actors to what the biggest challenges were. During the interview, Shakman also revealed that working on "WandaVision" led him to embrace his sitcom past, which he had previously been a bit ashamed of.
Shakman said, "I do think of this show as therapy for myself as well as for Wanda. I was a child of 'TGIF' land. When I became an adult director, I had a modicum of shame about having been a sitcom kid, and would anyone take me seriously as a proper filmmaker? So I tried to hide that part of my life. But then, ultimately, WandaVision required that I embrace it in a wonderful way."
The director added that "WandaVision" even filmed on the same lot where he filmed "Just the Ten of Us" when he was younger, describing the experience as akin to "A Christmas Carol" and facing one's former ghosts — in his case, the sitcoms he acted in as a kid. Overall, Shakman is grateful it worked out as it did. He concluded, "I loved it. It allowed me to own this part of my life that I had maybe tried to ignore a little too much. I'm glad that all this time spent on sitcom stages in the Eighties really made this show possible for me."