This Look At Henry Cavill As A Targaryen Is Truly Incredible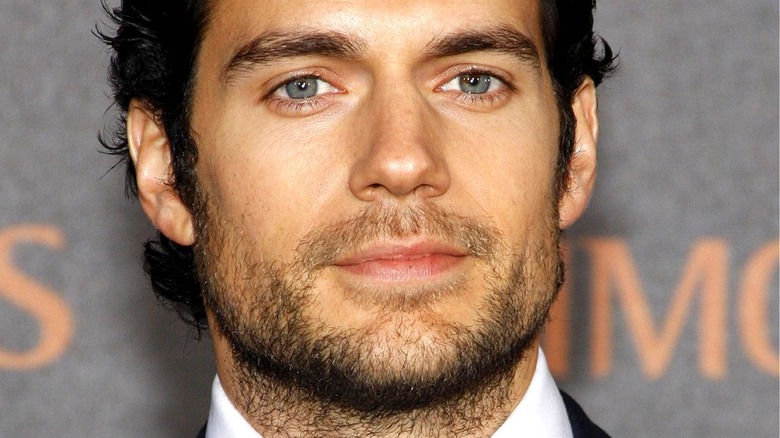 Tinseltown/Shutterstock
Henry Cavill is someone who is well aware of the "Game of Thrones" and "The Witcher" comparisons that have been floating around the internet for years now, especially when it comes to Geralt of Rivia and the silver-haired Dragonriders of House Targaryen. Well, thanks to legendary fan artist BossLogic, we can actually see what the "Justice League" and "Mission: Impossible -– Fallout" star looks like as a descendant of Valyria, and it's epic. 
"I think comparisons are always going to be made and it's fun," Cavill told Entertainment Tonight back in December 2019 at the height of the Targaryen talk and ahead of "The Witcher" Season 1 debut. "It's fine when they're two ends of a spectrum in a fantasy genre," he said. Appearing on "Jimmy Kimmel Live" that same month, Cavill jokingly told the late-night host, "I modeled myself after Khaleesi. I made people call me Khaleesi or Emilia on set. I want to be Emilia or Khaleesi ... Call me Mother of Dragons."
It's no secret that Cavil is a huge fan of fantasy and fiction — whether it be books, movies, television shows, comics, or video games. BossLogic (aka Kode Abdo) and other popular fan artists have imagined the U.K. native in a number of different franchises and famous forms, including Wolverine and James Bond. But seeing Cavill as a Targaryen may truly be the most incredible. 
'The hair checks out'
Hide your dragons, folks. Because Henry Cavill is officially here as a member of House Targaryen, with BossLogic sharing the awesome fan casting on Tuesday, August 23, through his social media channels. 
"The hair checks out," joked the famed art creator, in reference to Cavill's similarly silver hairstyle in "The Witcher." BossLogic's image of Cavill was accompanied by a "House of the Dragon" banner at the bottom, which recently debuted on HBO and seemingly inspired him. Franchise fans and viewers have been eating the fan casting up, with many calling for studio execs to take notice. 
"Henry Cavill would make a badass Aegon the Conqueror. Or...Young Jaeharys, Adult Aegon V, Baelor the Blessed, Aegon the Unworthy (in his early years)," wrote Twitter user @ant_vwj. "JUST GIVE CAVILL A COOL TARGARYEN ROLE." @C3-OForFilmAnTV tweeted, "What other man would we deem worthy to cast as rider of Balerion The Black Dread? A dragon so large it could swallow a fully armored Knight on Horseback with one snatch of its Mighty Jaw. Wielding the mighty Valyrian Blade, Blackfyre. I see no other choice. He's my Aegon." 
That all said, what makes the Cavill fan casting truly epic for "Game of Thrones" and "House of the Dragon" fans is the fact that Cavill isn't just some George R.R. Martin novice ...
Cavill is actually a huge fan of Game of Thrones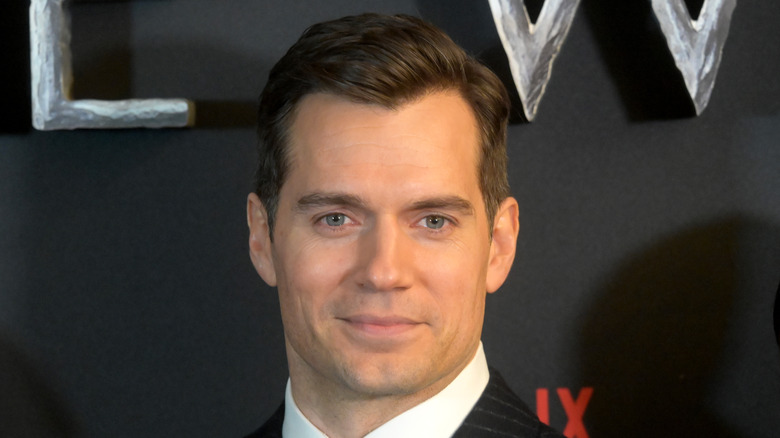 Dave J Hogan/Getty Images
For those who aren't aware, Henry Cavill is someone who is not only a fan of the "Game of Thrones" HBO series, but also the George R.R. Martin books that inspired it. In fact, he's even managed to convince others in Hollywood to read them and was able to pass on his fandom to at least one of his previous co-stars — Laurence Fishburne.
"He was about to watch the show, and Henry Cavill was the one who told him, 'No, no, no, read the books first,'" explained "Game of Thrones" actor and Fishburne family friend Conleth Hill in a 2015 interview with Vulture. "So he became a fan of 'A Song of Ice and Fire,' all the Game of Thrones books. He's read them all. And then [Fishburne's wife] showed me a text from Laurence that said, 'Welcome, master of whisperers and your little birds, too,' or something like that, which was very sweet of both of them." 
Back in April 2021, Cavill posted a photo online that showed him playing a Game of Thrones chess set with his girlfriend Natalie Viscuso. "He shouldn't be playing on a Game of Thrones chess set. He should have been playing on 'Game of Thrones,'" joked Twitter user @starshine_3. With "House of the Dragon" already appearing to be a major hit for HBO, it's not completely out of the question for Cavill to appear on the show one day as a Targaryen. Only time will tell.