This Look At Henry Cavill As Wolverine Is Startling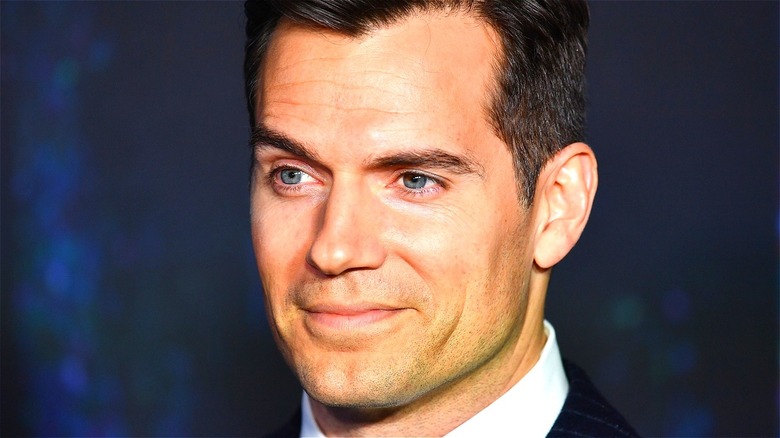 Gareth Cattermole/Getty
While "Man of Steel" was a divisive film, many would agree that Henry Cavill made for an excellent Superman. He embodied so many aspects of the character and looks so great in the costume that fans have begged to see more of him. He's popped up in other superhero projects, like "Batman v. Superman: Dawn of Justice" and "Justice League," but he's never gotten a chance to lead another solo project, which seems a shame given how big of a nerd he appears to be in real life.
All of these years since "Man of Steel" came out, Warner Bros. has remained mum on whether we'll see Cavill suit up as the Last Son of Krypton ever again. Even when Superman appeared in the final episode of "Peacemaker" Season 1, no face was shown, indicating that Cavill wasn't on set to shoot the brief cameo. It's a sad trend, seeing how audiences didn't get a chance to see his face in his "Shazam!" cameo either.
There's a good chance we'll never see Cavill as the Man of Steel ever again, but the actor's immensely talented. He no doubt deserves another shot at superhero glory, with many fans wondering if he'll jump ship to Marvel. Some have speculated he could appear as Captain Britain at some point, but one artist has imagined what the actor could look like as one of the most iconic characters in all of Marvel Comics — Wolverine.
Henry Cavill looks feral as Wolverine
For years, Hugh Jackman was Wolverine. The "X-Men" franchise went through various iterations, but the one constant was that you could always expect Jackman to show up at some point and lay down the hurt. Now that Disney bought 20th Century Studios, which means characters made under the latter's banner can now show up in the Marvel Cinematic Universe, fans eagerly await the announcement of when we'll see a new Wolverine take the reins. 
There's a lot of talk about who could feasibly take on such an iconic role, and Henry Cavill's name comes up from time to time. Instagram artist @royy_ledger has even taken it upon themselves to envision what Cavill could theoretically look like in the role, and it's pretty epic. Whereas Jackman's Wolverine was rough but reasonably put together, this version is positively feral, sporting the character's iconic sideburns from the comics as well as an incredible mask that Jackman didn't wear in his run.
It certainly seems to have won over fans as plenty of people have commented, voicing their support for the artwork. Comments like "damn [awesome] man really cool work i really love it" and "Definitely the BEST fan art out there ever since this rumor came out" have poured in. Still, others think Cavill would be better suited for a different mutant: "Nope way [too] tall, and he's better for cyclops I think." Regardless of his next role, it's clear most fans just want to see Cavill appear in another superhero property at some point.
Would Henry Cavill make a good Wolverine?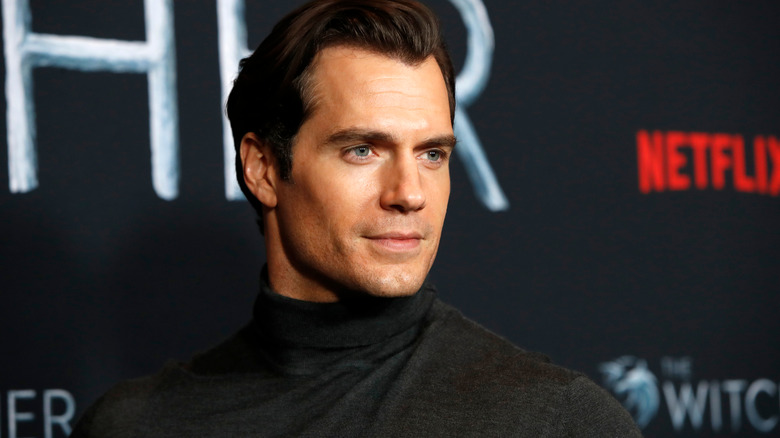 Kathy Hutchins/Shutterstock
It may still be a while until we get another Wolverine introduced in film. Marvel Studios has yet to announce any upcoming "X-Men" projects despite having the rights to the characters. No doubt when Wolverine's time to shine comes around, it will be one of the most hotly sought-after roles in Hollywood, so the question then becomes if Henry Cavill is the right actor for the job.
Whether Wolverine makes his debut in a movie or a Disney+ original series, no doubt there are plenty of qualities Cavill could bring to the part that makes him ideal. For starters, he's an incredible actor, as evidenced from a litany of eclectic parts in the likes of "The Witcher" and "Mission: Impossible — Fallout." Speaking of which, Cavill has experience playing both good guys and bad guys in "Enola Holmes" and "Fallout," respectively, so he could embody both the heroic and antiheroic qualities of the character.
On the other hand, it really depends on what iteration of Wolverine the MCU goes with. In the comics, Wolverine is supposed to be around 5'2" or 5'3". Henry Cavill stands at 6'1", so he's quite a bit taller than most people associate Wolverine with. Granted, Hugh Jackman was also taller, but perhaps the MCU will want to be more comic-accurate to differentiate the two adaptations. There's also the question of whether he would have time to join the MCU in such a major capacity with his prominent role in Netflix's "The Witcher."
Only time will tell, but no doubt the MCU would benefit greatly from Cavill's presence.