Where You've Seen The Cast Of New Amsterdam Before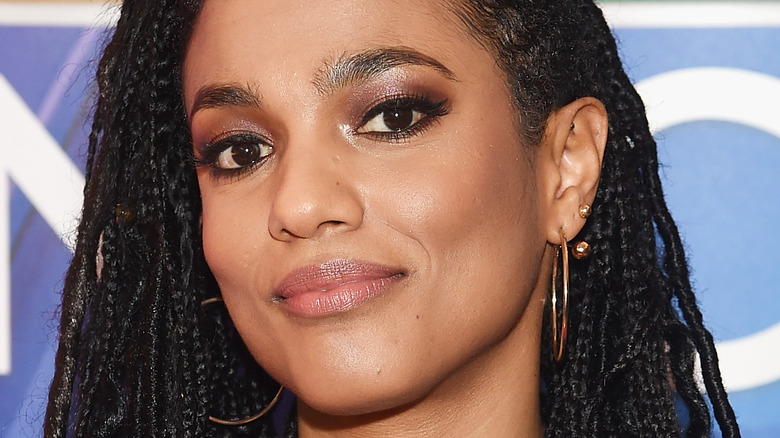 Jamie Mccarthy/Getty Images
Taking place in pressure cooker environments where life and death converge with personal and professional drama, medical dramas have been a staple of primetime television for decades. The best medical dramas are more than just melodramatic Petri dishes for exploring human emotions; instead, they delve into the complexities of hospital bureaucracy and politics while exploring the ways medical professionals try to find optimism in such a challenging setting. These themes are at the heart of NBC's "New Amsterdam," which finds the inspired young Max Goodwin taking over as the director of the New Amsterdam Medical Center, one of the oldest public hospitals in the United States. Although the series often explores familiar territory, the strong central cast breathes life into the stories by inhabiting characters that most folks would feel lucky to have as their healthcare providers. Here's where you may have seen the cast of "New Amsterdam" before.
Ryan Eggold as Max Goodwin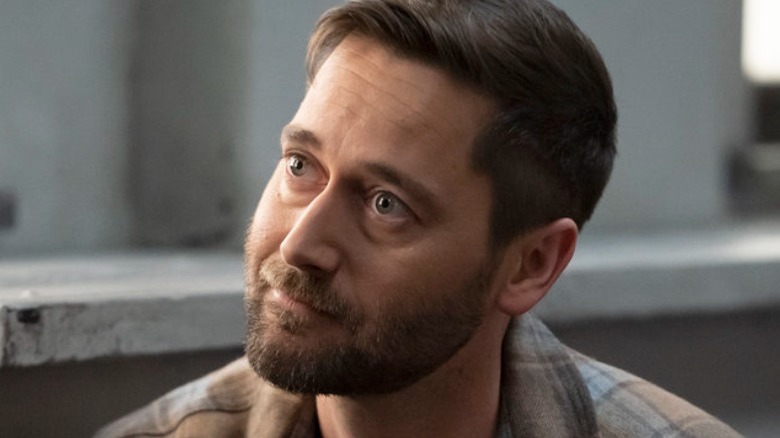 Barbara Nitke/NBC
Ryan Eggold stars in "New Amsterdam" as the optimistic medical director with a contagious commitment to changing the world for the better that's occasionally a point of contention at New Amsterdam Medical Center. Eggold's early television appearances include a 2006 guest role on the short-lived WB comedy-drama series "Related," an appearance on "Veronica Mars," and a few appearances as a barista on "The Young and the Restless." In 2008, Eggold appeared alongside Courteney Cox and Alexandra Breckenridge as the rule-bending reporter Farber Kauffman on the FX series "Dirt." His first major TV role came that same year, when he took a regular spot as lacrosse coach and teacher Ryan Matthews on the CW teen primetime soap "90210," a relaunch of "Beverly Hills, 90210."
After brief spots on "Entourage" and "United States of Tara," Eggold starred as covert operative Tom Keen on the popular NBC crime thriller "The Blacklist" and its short-lived spinoff "The Blacklist: Redemption." Fans of history may also recognize Eggold from his role as U.S. founder and Revolutionary War general Joseph Warren in the History miniseries "Sons of Liberty." Eggold can also be found in quite a few film roles including director Spike Lee's "BlacKkKlansman," where Eggold played 1970s Colorado KKK president Walter Breachway, and the comedy "Literally, Right Before Aaron," which Eggold wrote, directed, and starred in.
Freema Agyeman as Helen Sharpe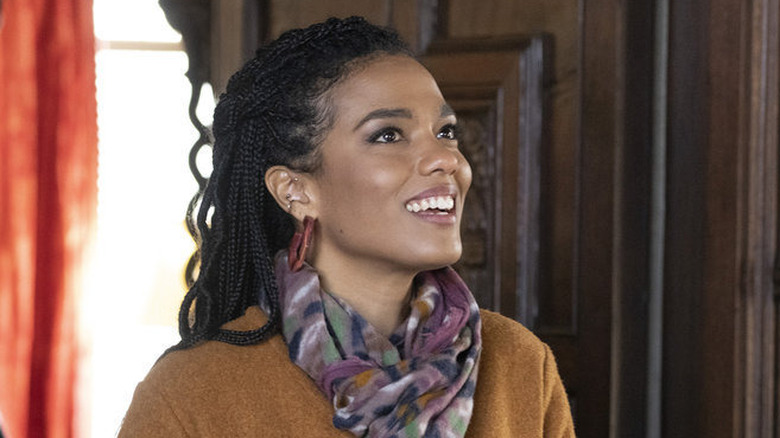 Virginia Sherwood/NBC
With a smile that can light up a room and a passion for helping patients, Head of Oncology Helen Sharpe is Max's touchstone time and again. Sharpe is played by a face that's instantly recognizable to fans of an entirely different Doctor — one who travels through all of space and time. Before playing Sharpe, British actor Freema Agyeman played a companion of David Tennant's Tenth Doctor on the seemingly immortal BBC series "Doctor Who," a role she reprised on the spinoff series "Torchwood." On "Doctor Who," Agyeman played medical student and later medical doctor Martha Jones, who suffers from unrequited romantic feelings for the Doctor during their travels together. She later starred in three seasons of the British adaptation of "Law & Order," "Law & Order: UK," as prosecutor Alesha Phillips. In 2013, she appeared as the ultra-hip Larissa on the CW's "Sex and the City" teen drama spinoff series "The Carrie Diaries." Agyeman revisited the world of science fiction when she joined the cast of the 2015 Netflix Wachowski Sisters' series "Sense8" as Amanita. She also played a character named Astra in Lana Wachowski's "The Matrix Resurrections" from 2021.
Janet Montgomery as Lauren Bloom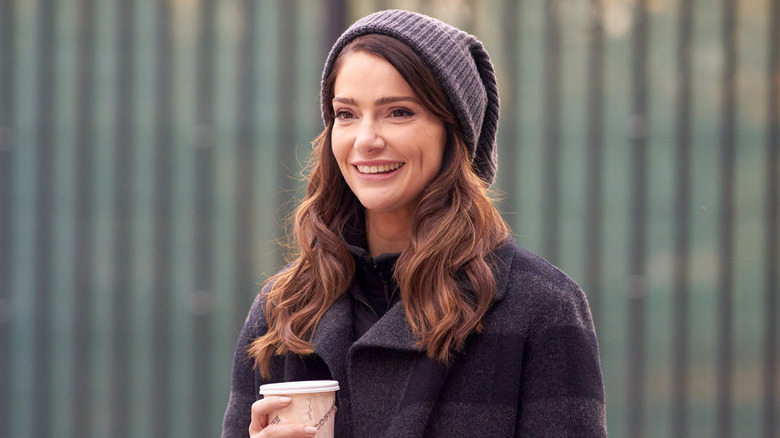 Michael Greenberg/NBC
Janet Montgomery plays the hard-working ER director Lauren Bloom on "New Amsterdam." Although Montgomery's character on the series hails from an affluent New York family, the actor herself is a U.K. native whose early roles include a brief appearance on the British teen comedy-drama "Skins." After appearing in a couple of straight-to-DVD slasher films, Montgomery played the spoiled rich kid-turned-murderer Fallyn Werner in Lifetime's "Accused at 17." She also acted in two more horror films in 2010 and 2011, including the organized crime-themed "Dead Cert" and Darren Aronofsky's surreal psychological horror "Black Swan." She has also appeared in a number of other films including the critically panned sci-fi romance "The Space Between Us," Orlando Bloom's 2017 film "Romans" (aka "Retaliation") and a handful of comedy films.
In addition to her film roles, Montgomery spent plenty of time on the small screen before taking over the New Amsterdam ER. In 2010, she played a recurring role as E's assistant Jennie on the HBO series "Entourage." She spent two seasons on the comics-based spy-fi series "Human Target" as reformed thief Ames. After two episodes as Princess Mithian on "Merlin," she took a lead role in the quickly canceled CBS legal drama "Made in Jersey." In 2013, Montgomery appeared on "Downton Abbey" as Freda Dudley Ward, a British socialite who was the married mistress of Edward VIII for about a decade. She played a role in "Black Mirror" as a woman who blocks her child's father from their lives using technology before taking a lead role as Mary Sibley in the dark supernatural series "Salem." She also appeared in a few episodes of "This is Us" as Broadway actor Olivia Maine as well as an episode of the Amazon Prime anthology series "The Romanoffs."
Jocko Sims as Floyd Reynolds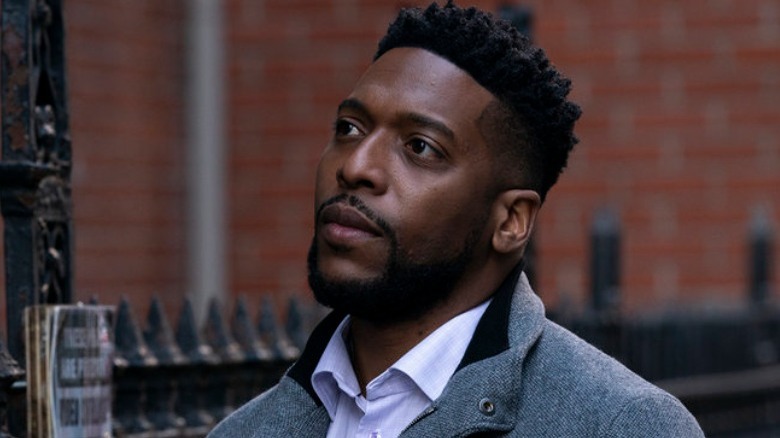 Ralph Bavaro/NBC
Jocko Sims stars as the brilliant cardiovascular surgeon Floyd Reynolds, one of the few members of his department to survive Max Goodwin's mass firing after the director first takes over the hospital. As an actor, Sims has proven himself just as committed to his work as the doctor he plays, and he has racked up an extensive filmography to show for it. Although Sims has appeared in a handful of films including "Jarhead" and "Dawn of the Planet of the Apes," he has quite a few small-screen credits. Over the years, Sims has appeared as a guest star on a number of primetime dramas including "Cold Case," "The Shield," "NYPD Blue," "CSI: Crime Scene Investigation," "Grey's Anatomy," "Bones," and "Criminal Minds," just to name a handful.
Sims was cast as driver Anthony Adams on the short-lived Starz 2008 series "Crash" based on the 2004 film. A decade later, the actor played a recurring role as civil rights activist Robert Franklin in the 1960s period drama "Masters of Sex" on Showtime alongside Lizzy Caplan and Michael Sheen. He would go on to play Carlton Burk on the post-apocalyptic drama "The Last Ship," which imagines a world where 80% of the global population succumbs to a viral pandemic. And before taking a role in the New Amsterdam cardiac unit, Sims briefly worked on "The Resident" as the arrogant attending doctor Ben Wilmot.
Tyler Labine as Iggy Frome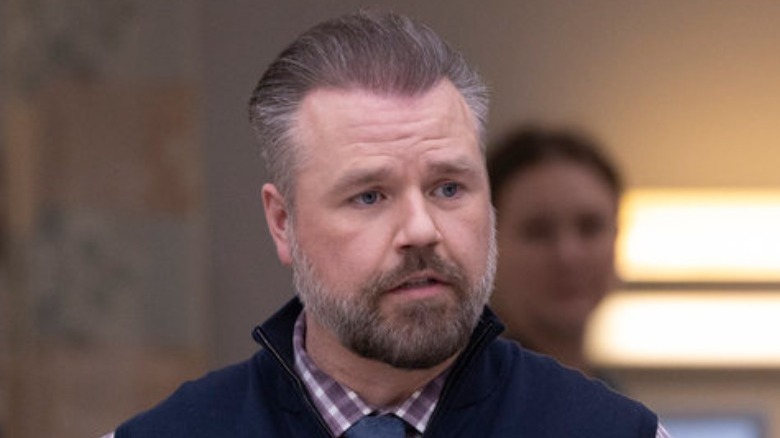 Eric Liebowitz/NBC
As the lovable psychiatric doctor Iggy on "New Amsterdam," Tyler Labine's character is all about finding ways to make people smile, something the comedic actor Labine himself knows a good deal about. Before getting cast in bigger roles, Labine played small parts in a long list of films and TV shows including "The X-Files," "Dark Angel," and "The Twilight Zone." In 2006, he played recurring character Jonathan Winant on "Boston Legal." Labine's talents finally got a real chance to shine in his role on The CW supernatural comedy series "Reaper," where he played home store employee and occasional soul-catcher Bert "Sock" Wysocki. He went on to star in the Fox comedy series "Sons of Tucson," which got the ax after four episodes, followed by two more series — "Animal Practice" and "Mad Love" — that were also swiftly canceled. After this tough run of luck, Labine took a voice acting role on the successful animated mecha series "Voltron: The Legendary Defender." He also played small-town law enforcement officer and part-time sleuth Sherlock Hobbs on Season 2 of "Dirk Gently's Holistic Detective Agency" before joining Max on his quest to bring joy and light to New Amsterdam.
Anupam Kher as Vijay Kapoor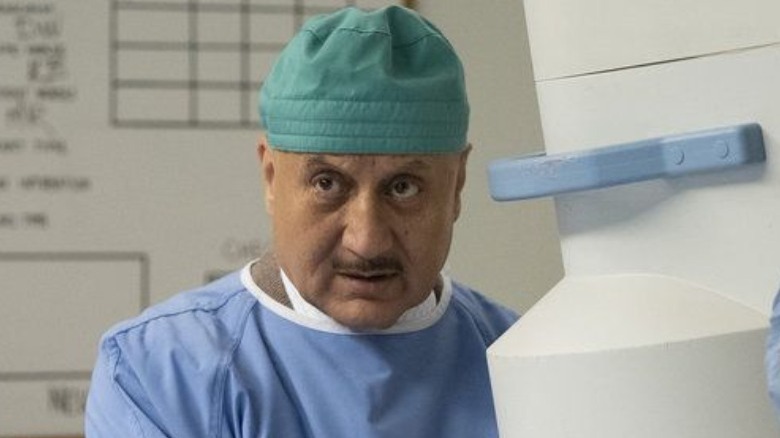 NBC
Anupam Kher plays New Amsterdam's soft-spoken and kind-hearted neurologist right up until Vijay Kapoor's death offscreen from COVID-19 complications after the actor himself took a break to focus on his wife's health, according to his 2021 Twitter post. Before joining the "New Amsterdam" cast, the Indian actor racked up a simply mind-blowingly long list of film credits on the Hindi film scene, with the Indian Economic Times reporting on his 501st film role in 2016. According to the Economic Times, Kher got his start in 1984 when he played Mahesh Bhatt in the Bollywood film "Saaransh." Besides his extensive Bollywood credits, Kher has also been in a number of international and English-language films including his role as Bhamra in "Bend it Like Beckham." Kher also played Kumail's father Azmat Nanjiani in "The Big Sick" and Hemant Oberoi in "Hotel Mumbai" starring Dev Patel. Kher also appeared in a few U.S. and British television series including "ER" and "Sense8." The hard-working actor even did some voice work as the adorable Carl Fredricksen in the Hindi dub of Disney's 2009 animated film "Up."
Sandra Mae Frank as Elizabeth Wilder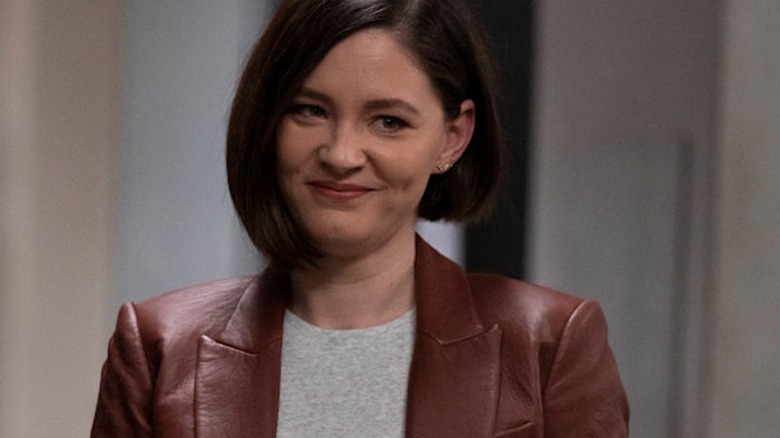 NBC
Sandra Mae Frank shines as Sharpe's replacement in the Oncology department in Season 4 of "New Amsterdam." The tough surgeon who communicates via ASL leads the movement against the new hospital administrator's efforts to trim down costs at patients' expense. In 2013, the actor appeared in the film "Beautiful Sounds of Love," a love story about a deaf and hearing couple working to overcome challenges as they move forward in their relationship. Fans of "Switched at Birth" may recognize the actor from the series, where she appeared in a couple of episodes as a receptionist. In 2018, Frank played Mary in "Reverse Polarity," the first original series for D-PAN (Deaf Professional Arts Network). In 2019, the actor appeared alongside Marlee Matlin in the sci-fi film "Multiverse." Before getting cast on "New Amsterdam," Frank appeared as a guest star on "Zoey's Extraordinary Playlist" as the spirited computer science student Abigail. And in 2022, she delivered a triumphant performance of the National Anthem at Super Bowl LVI.
Daniel Dae Kim as Cassian Shin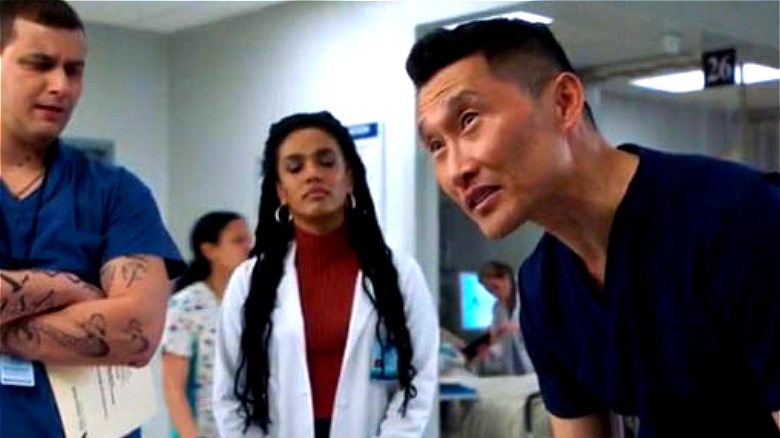 NBC
Actor and producer Daniel Dae Kim's first film role came in 1991 when he appeared in the martial arts film "American Shaolin." Since then, he has acted in many television series beginning with a couple of appearances in "Unsolved Mysteries." Trekkies may recognize Kim from his appearance as an astronaut in a 2000 episode of "Star Trek: Voyager" and in another role for three episodes of "Star Trek: Enterprise" a few years later. In 1999, Kim played the telepathic John Matheson on the doomed "Babylon 5" spinoff "Crusade," which was canceled before the first episode aired. He went on to play the ambitious lawyer Gavin Park on 12 episodes of "Angel," and later appeared as counter terrorism agent Tom Baker on "24."
Kim's most iconic roles came along in 2004 when he began his run on "Lost," a series that found him trapped on a magical Island for six seasons as the former reluctant organized crime flunky Jin-Soo Kwon. After "Lost" ended, Kim joined the reboot of "Hawaii Five-0" as HPD Lieutenant Chin Ho Kelly. And in 2017, Kim produced "The Good Doctor," a series about an autistic surgeon that Kim developed after viewing the South Korean version. He later appeared on a few episodes of the series as Jackson Han. In addition to his many television and film credits, Kim has worked as a voice actor on a number of video games and plays King Micah on the Netflix series "She-Ra and the Princesses of Power."
Debra Monk as Karen Brantley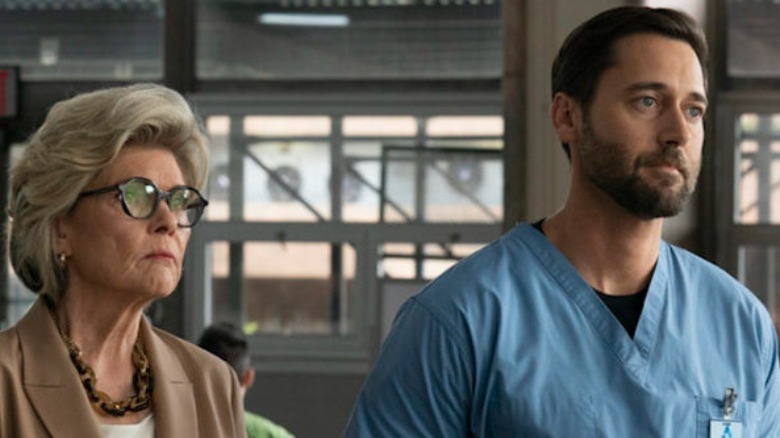 NBC
The effervescent Debra Monk plays the hospital's board of directors' chair Karen Brantley on "New Amsterdam." Long before she began appearing on the small screen, Monk got her start in the theater world. In 1993, she appeared in the Broadway production "Redwood Curtain," a performance that won her a Tony Award. She has appeared in a number of films through the years including the 1995 TV version of "Redwood Curtain," 1997's "The Devil's Advocate" starring Al Pacino and Charlize Theron, and 2005's "The Producers," among others. From 1996 through 2001, the actor played Andy's ex-wife Katie Sipowicz on "NYPD Blue," and later appeared in recurring roles on both "Grey's Anatomy" and "Damages." In 2014, Monk began playing a salty New York Symphony oboist named Betty on the Amazon Prime series "Mozart in the Jungle." She has also worked on a long list of primetime dramas over the years including "Law & Order," "Ghost Whisperer," "NCIS: New Orleans," and "Sneaky Pete," just to name a few.
Michelle Forbes as Veronica Fuentes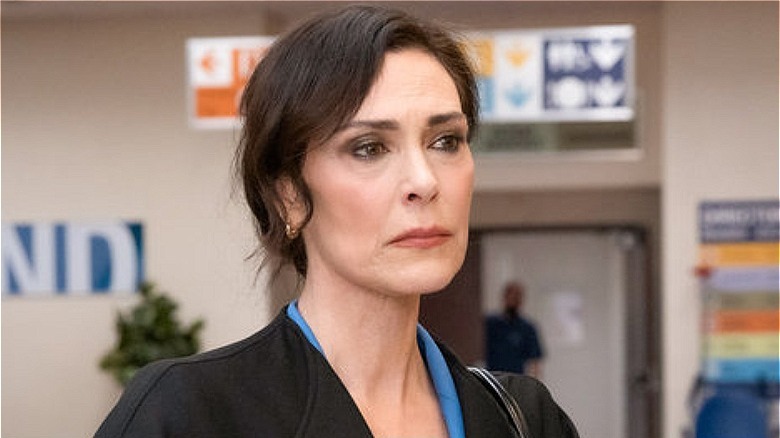 Eric Liebowitz/NBC
Although Michelle Forbes has appeared in quite a few films over the course of her career including "Escape from L.A." and "The Hunger Games: Mockingjay – Part 2," she is best known for her work in television, particularly the science fiction genre. Forbes got her start on TV in the soap opera "Guiding Light" in 1987. Forbes is beloved by some fans of the "Star Trek" universe for her recurring role as Ro Laren on "Star Trek: The Next Generation," and she actually appeared as a totally different character in an earlier episode as an alien committed to forcing her father to carry out a troubling tradition. In 2002 and 2003, Forbes played the foreign policy expert and presidential advisor Lynne Kresge on "24." She went on to play the Colonial Fleet Admiral Helena Cain on "Battlestar Galactica" as well as in the film "Battlestar Galactica: Razor."
In 2008, the actor worked on a season of "True Blood" as the orgy-hosting antagonist Maryann Forrester. And in 2011, Forbes starred in the AMC crime series "The Killing," which moved over to Netflix for its final season. Forbes has also appeared briefly on numerous other TV series including "Grey's Anatomy," "Orphan Black," and "Boston Legal."
Mike Doyle as Martin McIntyre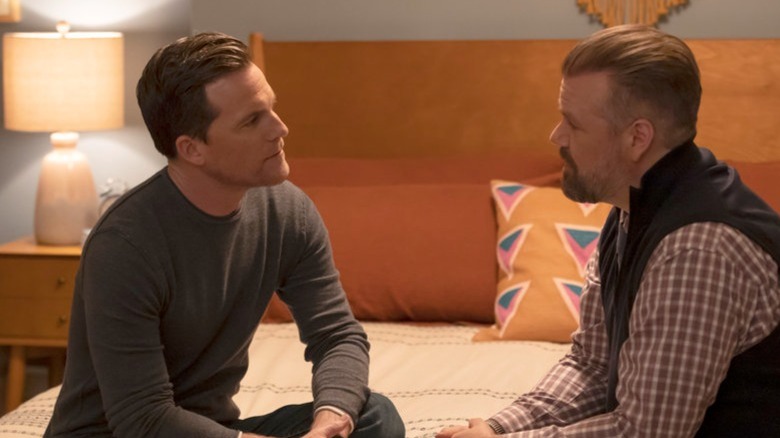 Eric Liebowitz/NBC
Fans of "Law & Order: Special Victims Unit" will instantly recognize Mike Doyle's chiseled features from his role as Ryan O'Halloran. But the actor has been working in television and film since the 1990s, with one of his earliest appearances occurring in the "Magical Make-Over" ABC afterschool special. Before he was cast on the "Law & Order" spinoff, Doyle appeared briefly on a handful of TV shows including "Sex and the City," "ER," and "Oz." After his run on "SVU" ended, Doyle was cast in a recurring role on "A Gifted Man," a medical show with a supernatural fantasy twist that unsurprisingly did not last long. Before he was cast on "New Amsterdam," Doyle would show up on quite a few series including "Lucifer," "The Blacklist," "Shameless," and "Blindspot." While acting on "New Amsterdam," Doyle also played a recurring role as Josh Goshen on Kevin Bacon's crime series "City on a Hill."
Gina Gershon as Jeanie Bloom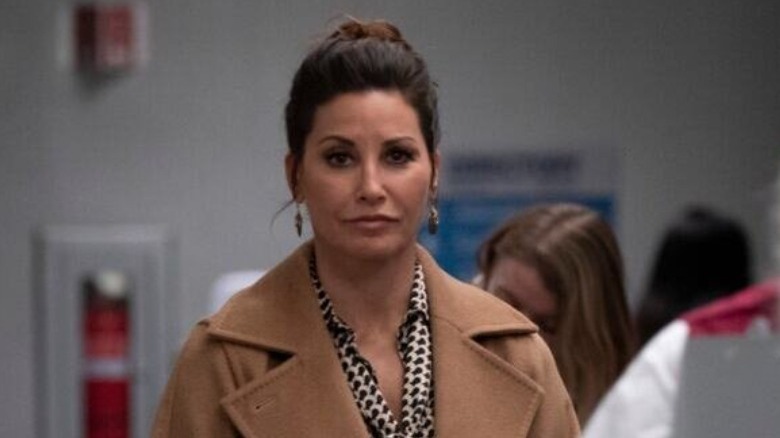 NBC
As Lauren Bloom's mother Jeanie Bloom, Gina Gershon plays a deeply flawed character who leaves her daughter with plenty of baggage. Easily one of the most famous faces in the "New Amsterdam" cast, Gershon performed in a handful of major films throughout the '90s, including the John Woo identity swap action romp "Face/Off" and Paul Verhoeven's infamously misunderstood "Showgirls." Gershon also starred in the Wachowski Sisters' breakthrough film "Bound" alongside Jennifer Tilly and Joe Pantoliano. Before her movie star heyday,   Gershon began acting in films in the 1980s, with her early roles including a small part in the John Hughes cult classic "Pretty in Pink" and as the photographer love interest of Tom Cruise's character in "Cocktail." 
Gershon had a recurring role as an assassin boss in the Crackle series "Cleaners" from 2013 through 2014, and she later played the recurring role of Fay Getty alongside Paul Reiser in the country club throwback series "Red Oaks" on Prime Video. Gershon's appearances over the years also include brief roles on comedy series like "Ellen," "Psych," "Community," and "Curb Your Enthusiasm." Additionally, Gershon appeared as La Reina on "Z Nation" and played a surprisingly good Melania Trump on an episode of "The Good Fight."