The Doctor Who Star You Missed In The Matrix Resurrections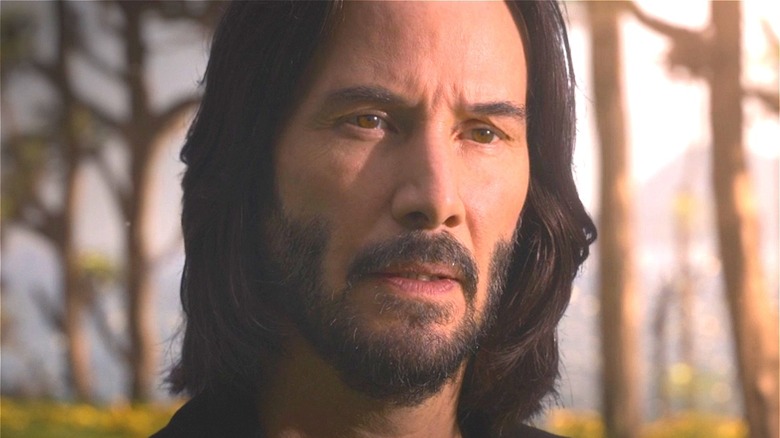 Warner Bros./HBO Max
If you're thinking the character of Astra in the new sequel "The Matrix: Resurrections" looks like somebody you've seen before, it could be because from from 2007 until 2010, Freema Agyeman played Martha Jones, the second companion, in the rebooted "Doctor Who" series, traveling with the Tenth Doctor (David Tennant). 
Despite having had roles in shows like "New Amsterdam," "Law and Order: UK," and the Netflix series, "Sense8," it is definitely the role of Martha Jones that audiences most strongly associate with Freema Agyeman. It's been 11 years since she portrayed Martha on "Doctor Who," but her now-iconic performance as the lovelorn Martha has often seen her named as one of the all-time great "Doctor Who" companions, with even Space.com giving her the top rank. The Doctor's previous companion had been Rose Tyler (Billie Piper), who the Doctor was portrayed as sharing an unspoken love with. When Rose sacrifices herself to save the world and is lost to another universe, the Doctor is heartbroken — and shortly after, he meets Martha. After asking her to come along on a few trips, she becomes a permanent companion. Despite developing a close friendship, Martha harbors an infatuation for the Doctor, and eventually stops traveling with him when she realizes he'll never feel the same for her.
And now, fans of the actress are delighted that she has popped up in "The Matrix: Resurrections."
Agyeman appears as a Matrix game developer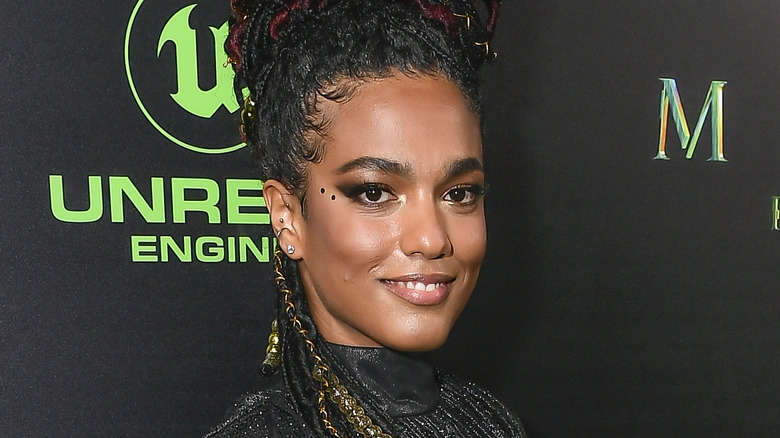 Steve Jennings/Getty Images
While some may be surprised that the actress appears in "The Matrix: Resurrections," Freema Agyeman actually shares a connection to the film. Lana Wachowski, co-creator of "The Matrix" and writer of "The Matrix: Resurrections," is also the creator of "Sense8," the show Agyeman starred in from 2015 to 2018. Wachowski must've kept in touch with many actors of the show after it was canceled, because besides Agyeman, co-stars Eréndira Ibarra, Max Riemelt, Brian J Smith and Toby Onwumere also make appearances in the film (via Radio Times).
Her character, Astra, is part of a video game development team, headed by Thomas Anderson (Keanu Reeves). As part of her tongue in cheek suggestions referencing the first three films, her character talks about the need to "revolutionize gaming again," and "we need to find a new bullet-time" (via Wall Street Journal), which was the term given to the slow-down sequences in the films that allowed Neo to dodge bullets and punches, seemingly bend time and space.
Fans were enthused to see her appear. On Twitter, user @_MxtthewHxll_ wrote, "Freema Agyeman is in the new Matrix movie (yay got more Sense8 rep) which means I'm now morally obligated to watch it. Of course." These thoughts were echoed by @laurawanberg, who excitedly tweeted, "FREEMA AGYEMAN IS IN MATRIX RESURRECTIONS????"
Agyeman's appearance in the film is brief overall, but if Lana Wachowski changes her mind about making more films in the franchise, maybe we'll see her Astra character pop up again.