The Tragic Reason Dr. Kapoor Was Written Off New Amsterdam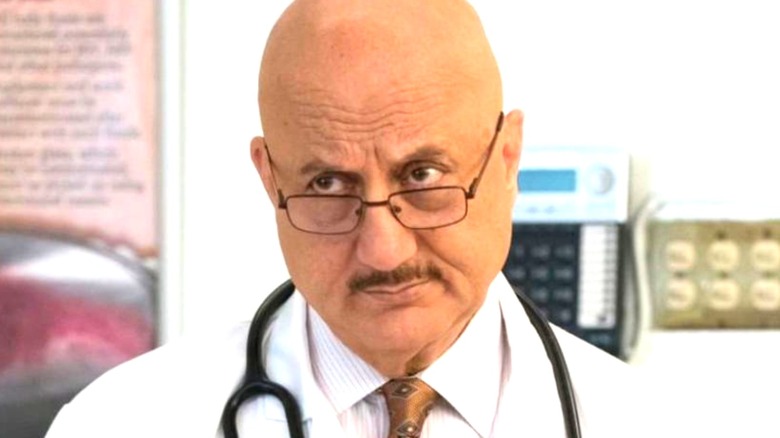 NBC
Medical dramas easily capture the attention of TV viewers with the life and death stakes often baked into the genre's basic premise, and the toll that can take on doctors and nurses can make for compelling drama when done right. In addition, high-pressure environments such as hospital emergency rooms can effectively add tension, particularly when fortunes can turn on a dime. Shows such as "ER", "House," and "Grey's Anatomy" stand as highlights of the genre, but they're far from the only examples. NBC's "New Amsterdam" is one of the latest additions to the group. Set in the titular location, America's oldest public hospital, the show follows a new medical director and the head of several hospital departments as they try to move past stifling bureaucracy to keep the focus on patients. 
The cast of the show includes performers such as Ryan Eggold, Freema Agyeman, and Tyler Labine in the main cast, with Sendhil Ramamurthy and Daniel Dae Kim playing recurring characters. One of the key castmembers was luminary Indian performer Anupam Kher in the role of Dr. Vijay Kapoor. Fans of the show were shocked to learn of Kher's departure from the show in Season 3, but the performer himself has now spoken up about his exit from the series.
Anupam Kher is currently focusing on his wife's health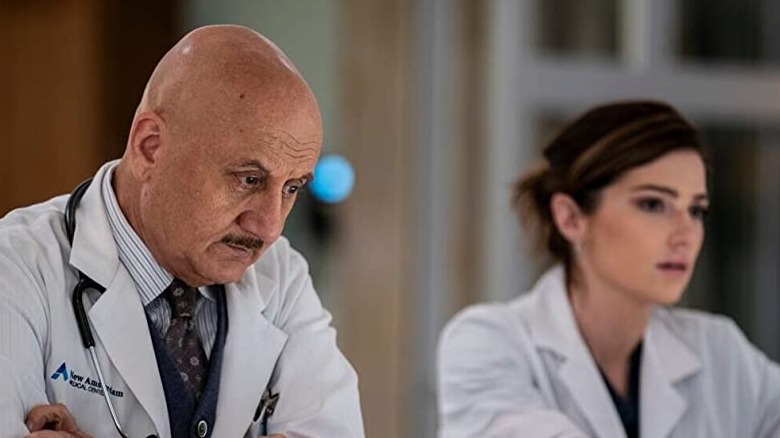 NBC
In "New Amsterdam" Season 3, Dr. Vijay Kapoor (Anupam Kher) contracted COVID-19, with much of the early part of the season revolving around his illness and the attempts by the hospital staff to ensure he survives and regains his health. However, in "The Legend of Howie Cournemeyer," the season's seventh episode which aired April 13, the staff learn that Dr. Kapoor will not be returning to New Amsterdam hospital at all, instead opting to turn in his resignation. The character's exit also signaled the end of Kher's time on the show.
Anupam Kher's wife, Kirron Kher, is a well-known performer and politician in her own right. On April 1, 2021, Anupam Kher revealed on Twitter that his wife had been diagnosed with multiple myeloma, which is also known as Kahler's disease. Multiple myeloma is a rare type of blood cancer that affects plasma cells, a type of white blood cell found in bone marrow, according to the Mayo Clinic. Normal, healthy plasma cells are responsible for creating antibodies and helping the human body fight off infections. In patients with multiple myeloma, the cancerous plasma cells collect in the bone marrow and displace the healthy blood cells; instead of making the beneficial antibodies they're supposed to form, the cells produce abnormal proteins that often cause complications in normal function. According to the American Cancer Society, multiple myeloma is a "relatively uncommon cancer." "In the United States, the lifetime risk of getting multiple myeloma is 1 in 132 (0.76%)."
"She is currently undergoing treatment and we are sure she will come out of this stronger than before," Anupam Kher's statement — made in conjunction with his son, Sikandar — reads in part. "We are very blessed that she is being looked after by a phenomenal set of doctors. She's always been a fight and takes things head on."
Weeks later, Anupam Kher announced his departure from New Amsterdam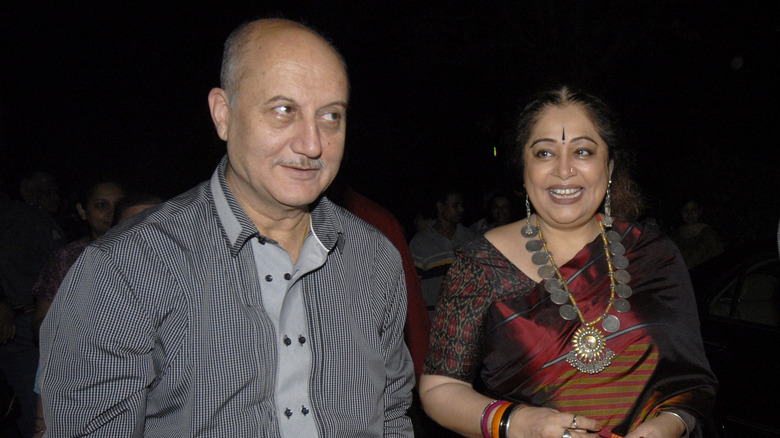 Prodip Guha/Getty Images
As part of his initial statement, Anupam Kher described his wife, Kirron, as "all heart," saying "that's why she has so many people that love her. So keep sending your love to her in your prayers and in your heart." Anupam Kher said his wife was "well on her way to recovery" and thanked everyone for their love and support.
A few weeks later, on April 27, Anupam Kher tweeted another statement, reflecting on his time as Dr. Vijay Kapoor on "New Amsterdam." "This past year has been difficult for so many people around the world, not least for Dr. Kapoor. It was an incredibly special time for me to be part of this show and one I will never forget. The New Amsterdam family will always hold a special place in my heart. I am grateful to the audience for their love, support, and good wishes, particularly for my wife, Kirron, at this time. I hope you all will continue to join me on my journey and future projects."
An April 14 report from TV Insider, which announced Anupam Kher's departure from "New Amsterdam," also indicated that the actor would not be returning to the medical drama, so fans hoping to see Dr. Kapoor again one last time are seemingly out of luck; the character was absent from the show since the second episode of Season 3, "Essential Workers." 
The third season of "New Amsterdam" continues to air on NBC.