What House Of The Dragon's Matt Smith Finds 'Incredibly Rewarding' About Playing Daemon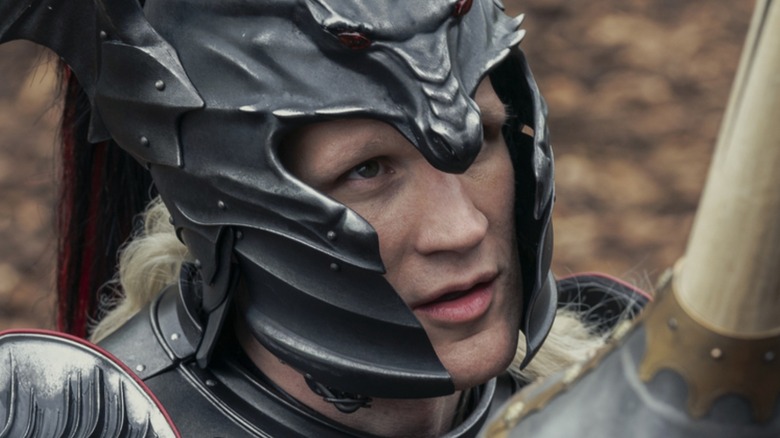 WarnerMedia/HBO
The following article contains spoilers for "House of the Dragon" Episode 1.
Matt Smith has played a lot of characters over the years, including the legendary Time Lord himself in BBC's "Doctor Who." But there's one thing about his latest role — the venomous Daemon Targaryen in HBO's "House of the Dragon" — that's made it stand out from the rest, with Smith calling it "incredibly rewarding." 
Episode 1 of the new "Game of Thrones" spinoff sees Daemon vying for the Iron Throne before eventually getting banished from King's Landing by his brother King Viserys I (Paddy Considine) after doing and saying some pretty vile things after the deaths of Viserys' wife and child. It will surely not be the last we see of Smith's wicked prince, who is credited on IMDb for all ten episodes. Speaking to Looper back in November 2021, the "Last Night in Soho" and "Morbius" actor described what it was like shooting "House of the Dragon" and some of his favorite things about the show, which is set nearly 200 years before "Game of Thrones." 
"I have to say the costumes in 'House of the Dragon' are just absolutely beautiful," Smith said. "That's one of the things that I think we can really be proud of in this show, is the costumes have really delivered." But there's apparently one other thing that sets Daemon and his "House of the Dragon" role apart from his other characters, which Smith talks about in a new interview.
Matt Smith had to learn the invented language of High Valyrian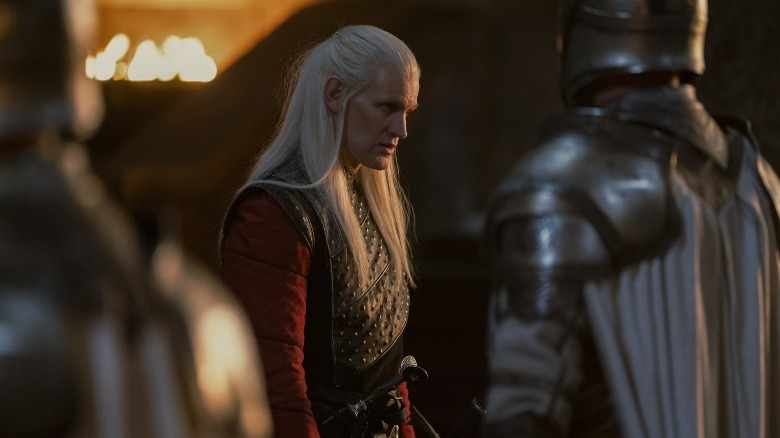 WarnerMedia/HBO
According to Matt Smith, one of the most rewarding and unique things about playing Prince Daemon Targaryen was having to learn the completely made-up language of High Valyrian, which is on full display in the first episode. "When I first got the script, I looked at all that High Valyrian stuff like, 'Oh, I've got to learn a new language," Smith told The New York Times in an August 2022 interview. "But I actually found that to be really rewarding," he said. "It was quite a revealing and informative experience. When you speak a different language, it accesses a different part of you." Smith and the Times likened the role and starring in "House of the Dragon" to being tossed right into the George R.R. Martin deep end — sex scenes and all. 
"Right into the deep end, yeah," Smith said. "When you accept a job like this, you know on some level what you're getting into. There is a document there. You know that in the world that George has created, these elements and these scenes will probably be a part of it at some point." When it comes to the High Valyrian moments, "House of the Dragon" fans can also brush up on the fictional language thanks to a new partnership between HBO and the language service Duolingo. The next episode is set to air on August 28.