You Can Learn More High Valyrian Before House Of The Dragon Thanks To Duolingo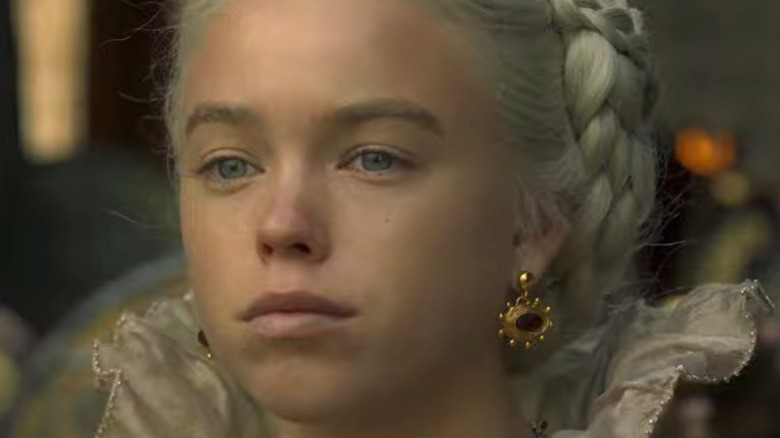 HBO/YouTube
HBO's betting big on George R. R. Martin with "House of the Dragon." Though there have been many rumored "Game of Thrones" spin-offs since the fantasy series skyrocketed to success over the course of its eight seasons, the Targaryen-focused show is the first to come to fruition.
Based on Martin's novel "Fire and Blood," "House of the Dragon" follows the Targaryen dynasty over multiple timelines as they struggle to maintain their tenuous hold on the seven kingdoms of Westeros while reckoning with a civil war occurring in their own midst. While the series is a prequel, it will no doubt cast new layers on the already existing characters of the franchise.
Starring Matt Smith, Olivia Cooke, Emma D'Arcy, Paddy Considine, and Rhys Ifans, the new dark fantasy series is right around the corner for "Game of Thrones" fans. However, for those who are extra dedicated to Martin's medieval universe, there's a new way to dig even further into the fictional realm of Westeros and its many peoples.
Duolingo partnered with HBO to help teach viewers some High Valyrian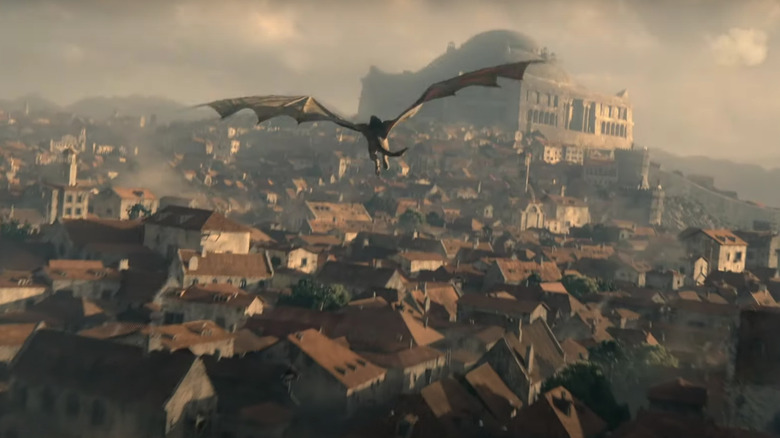 HBO/YouTube
High Valyrian is a fictional language that is often spoken by characters in "Game of Thrones." Though it is usually spoken by Targaryens like Daenerys (Emilia Clarke), it has also been used by other characters on the show. Since "House of the Dragon" mainly follows the Targaryens, naturally, you'll be hearing plenty of it on the new series. If you'd like to get a jump on your High Valyrian, though, you can learn the language through Duolingo. The language service has partnered up with HBO to teach the fictional language as part of a promotional agreement between the two companies, according to Associated Press.
For this project, Duolingo joined forces with linguist David Peterson, who developed the language for the HBO series. "I am thrilled for new and old fans of the 'Game of Thrones' series to experience the High Valyrian language" Peterson announced. "It's been a pleasure to revisit the world of Westeros for 'House of the Dragon' and work with the team at Duolingo to breathe new life into this course."
While this may seem like it's mainly for diehard fans, like those who learn the languages of other fictional worlds such as "Star Wars," "Star Trek," and "The Lord of the Rings," people taking it upon themselves to learn these otherworldly dialects is certainly a known phenomenon. We still don't know how successful the language's launch on Duolingo will be, but as a promotional tool for "House of the Dragon" it's undeniably a slick one.