Here's Why 2018 Will Be The Biggest Year For Superhero Movies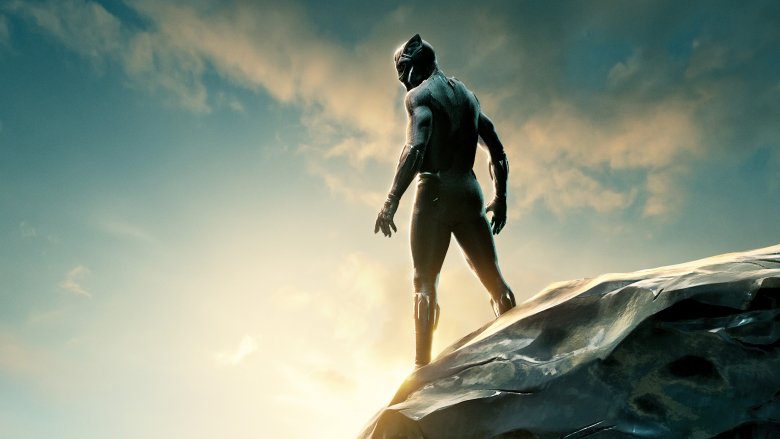 Superhero movies were a bigger part of the cinematic landscape than ever in 2017 — from Logan early in the year through Wonder Woman in the summer and Thor: Ragnarok in the fall, some of comics' best-loved characters had critically acclaimed blockbuster adventures. But all that action was just a prelude to 2018, and a huge slate of superhero movies all flexed and ready to keep fans cheering in the aisles all year long. Whether you're into DC or Marvel, whether you prefer the Avengers, Spider-Man, the members of the Justice League, or even Pixar Animation, the studios have lined up at least one superhero movie for you (and quite possibly more than one). We've looked over the release schedule for the year, broken it all down, and rounded up a group of movies coming out that should excite any comic book fan. Here's why 2018 will be the biggest year for superhero movies.
Batman: Gotham by Gaslight (January 23)
Gotham by Gaslight was written by Brian Augustyn, penciled by Mike Mignola, and inked by P. Craig Russell. It's an alternate universe story in which Batman is active in 1889. Not only that, he's faced with Jack the Ripper, who's come to Gotham from London to continue his reign of terror. The animated version adds more characters who weren't in the original comic, including Catwoman, Poison Ivy, and at least two Robins. Bruce Greenwood, the Batman of Young Justice, returns to the role alongside Dexter's Jennifer Carpenter as Catwoman. The original comic is considered the beginning of DC's Elseworlds line, in which their superheroes were reimagined in different eras and even sci-fi/fantasy worlds. It will be interesting to see if DC Animation releases more Elseworlds movies in the future.
Black Panther (February 16)
Directed by Ryan Coogler, Black Panther follows the pattern of Guardians of the Galaxy and Thor: Ragnarok in allowing a visionary director to put his own spin on a Marvel movie rather than adhering to a house style. Its combination of high-octane action and African-inspired visual splendor is like nothing else we've seen on screen before. Coogler is responsible for the critically acclaimed Fruitvale Station and the successful Rocky franchise revival Creed, both of which star Michael B. Jordan, who plays the main villain in Black Panther, the strikingly named Erik Killmonger. Jordan is only one piece of an impressive (and almost entirely black) cast that includes veterans Angela Bassett and Forest Whitaker, alongside popular up-and-comers including Lupita N'yongo and Daniel Kaluuya. Basically, everything about this movie is amazing — including the stellar reviews and massive box office.
Batman Ninja (April 24)
Batman's seen and done a lot of things over his decades as one of DC's premier crimefighters, but he's never undertaken a quest quite like the one he'll face in Batman Ninja. Announced in October 2017, this animated feature sees the Caped Crusader—along with the Bat Family and some members of his rogues' gallery—hurled through space and time to medieval Japan, where they find themselves in the midst of a battle between good and evil. Helmed by Junpei Mizusaki, a veteran of the Mega Man X games, it promises a fresh—and visually stunning—perspective on some of the publisher's most venerable characters; look for it on Blu-ray and DVD sometime in 2018.
Avengers: Infinity War (April 27)
This is it: The event every Marvel movie has been building to since 2012. The Avengers, the Guardians of the Galaxy, Spider-Man, Doctor Strange, and even Ant-Man join forces to take on the ultimate threat to the universe in Avengers: Infinity War. Thanos, who first appeared in the mid-credits scene of The Avengers, has been working in the background in the five years since, gathering the Infinity Stones that will give him ultimate power over space and time. Now all of the heroes (and most likely some former villains like Loki and Nebula) must unite to stop him from ruling the universe—or destroying it. This is going to be an epic like no superhero movie before has been, and it's in the capable hands of the Russo Brothers, who directed one of the MCU's best films, Captain America: The Winter Soldier, and handled a large cast of superheroes surprisingly well in Captain America: Civil War.
Deadpool 2 (June 1)
2016's Deadpool was a surprise smash hit, becoming both the highest grossing X-Men movie and the highest grossing R-rated movie. It's that R rating that enabled the film to capture Deadpool's unique combination of irreverent humor and extreme violence that made his comics so popular. Hopefully, that perfect balance of tone can be recaptured for Deadpool 2. Atomic Blonde director David Leitch is at the helm, which is promising; the Bob Ross-inspired teaser trailer is just as promising. Plus, Deadpool 2 features the first movie appearances of Cable and Domino, two Marvel characters who may get franchise spinoffs of their own.
The Incredibles 2 (June 15)
The Incredibles, Pixar's 2004 superhero comedy, is always worth a revisit. It might be the best comic book movie not based on a comic book, instead mixing the tone and visual style from classic superhero comics with the tropes (and even some aspects of the score) of the classic James Bond films and incorporating all of that seamlessly into a comedy about family and the value of being different. At the time of its release, a sequel seemed likely, but so many years passed that fans had given up. Now it's finally happening, and the cool thing about animation is that you can make a sequel 14 years later, set it immediately after the original, and still bring back the same cast. Director Brad Bird is also returning, and everything's lining up for Incredibles 2 to recapture the magic of the original.
Ant-Man and the Wasp (July 6)
2015's Ant-Man had some backstage drama in its production but still turned out to be a fun and successful superhero outing. Ant-Man and the Wasp is potentially that much more exciting, because it promotes Evangeline Lilly's character Hope van Dyne to superhero status. That makes her the first Marvel heroine to star in a movie with her name in the title, even if she is second-billed. With the reaction to Wonder Woman, it's clear that fans are ready for female superheroes to rise to greater prominence in movies. Also, in comics, the Wasp was among the first female heroes of the Marvel Universe, and a founding Avenger. Even though Lilly is playing that character's daughter, it's still exciting to see a version of the Wasp join the Marvel Cinematic Universe.
Venom (October 5)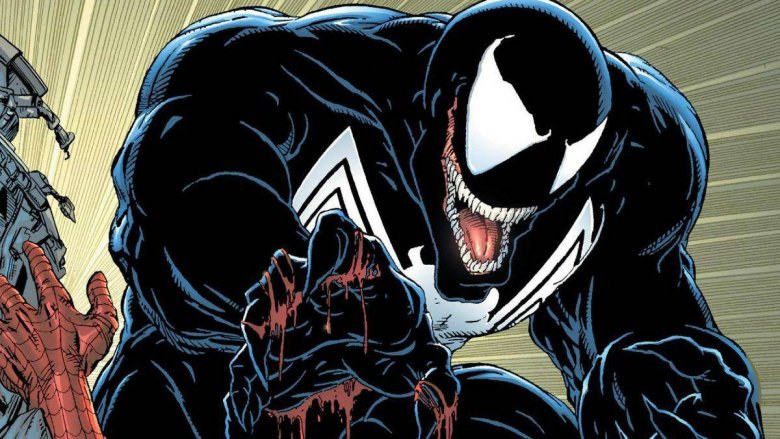 Not many details have emerged about this adaptation of the popular Spider-Man villain, and occasional anti-hero, Venom. However, we know that Tom Hardy is playing the part, and he's a great actor, so that speaks well of the film. Also, director Ruben Fleischer first proved he could effectively mix humor and violence in 2009's Zombieland, so if that's the direction this film takes, it could be the Deadpool of the Sony Spider-Man universe. It's hard to imagine how you can introduce Venom in a film that doesn't include Spider-Man, but hopefully they can divert attention from that problem with a deft script and plenty of action. Regardless, a film about a more violent character with Spider-Man's powers and minimal moral code and even less of a grip on reality certainly has the potential to be very entertaining.
Spider-Man: Into the Spider-Verse (December 14)
When news was coming out about Spider-Man's arrival in the MCU in Captain America: Civil War, a lot of fans were disappointed that it was Peter Parker appearing there and in Spider-Man: Homecoming rather than his successor in the role, Miles Morales. Sony went a long way toward appeasing those fans with an announcement that they're making an animated Spider-Man movie focused on Morales. Not only that, the script is by Phil Lord and Christopher Miller, the guys responsible for 21 Jump Street and The Lego Movie. Miles Morales will be voiced by Shameik Moore of The Get Down and Dope. The teaser trailer looks pretty amazing, and the animation in particular demonstrates that while direct-to-video animated features can be a lot of fun, the visuals of a theatrical animated film will still blow them away. Also interesting is the hint at other Spider-People in the movie—Spider-Verse was a 2014 storyline that featured dozens of Spider-Man variations from alternate universes. All we know so far is that Peter Parker has some kind of role, but there's no telling who else might show up.
Aquaman (December 21)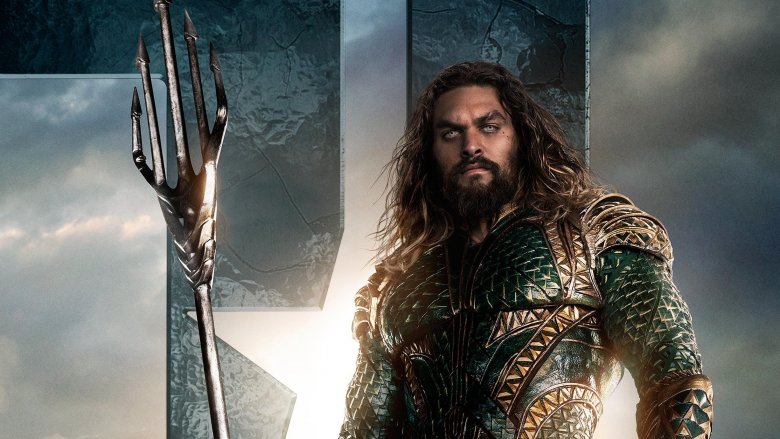 Aquaman (Jason Momoa) is one of the more appealing characters in Justice League, and in just over a year he gets his own movie to swim around in. We don't have a lot of details about the story, but the rest of the cast is pretty much everything you could want from an Aquaman movie. Amber Heard will return as Mera, a character she played in a brief cameo in Justice League. Patrick Wilson will play Aquaman's evil half-brother the Ocean Master, while Yahya Abdul-Mateen II appears as co-villain Black Manta. Willem Dafoe plays the wise Atlantean Vulko, with Nicole Kidman and Temuera "Jango Fett" Morrison as Aquaman's parents. On top of all that, the movie's directed by James Wan, who launched three popular horror franchises (Saw, Insidious, and The Conjuring) and more than proved his action-directing mettle on Furious 7.
It seems strange here in the wake of Justice League that more than a year will pass before we get another DC Comics movie, but with the landscape of superhero movies as impressive as it is in 2018, there will be plenty to distract even the biggest DC fans along the way.
Suicide Squad: Hell to Pay (TBD)
The live-action Suicide Squad movie was something less than a home run for Warner Bros. and DC, but the antihero group has been one of the publisher's best-loved creations for years, and with the right adaptation, they could easily make a more successful jump to the screen. Maybe animation is the answer—and we'll find out in 2018, when Suicide Squad: Hell to Pay arrives. Little is known about this outing at present—just that it will bring the Squad into DC's Original Movies continuity, marking their first foray into the animated universe that also contains the Justice League and Teen Titans.
Death of Superman (TBD)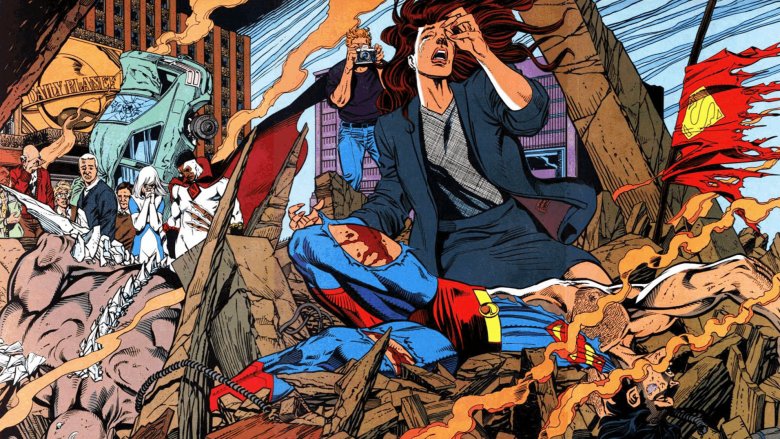 Now that the DC Universe Animated Original Movies are more than a decade old, they've decided to return to their first subject. 2007's Superman: Doomsday was the first release in that line, and condensed the 1992-93 comics storyline of Superman's death and return into a single 75-minute feature. Now the time has come to give it a fuller, two-part treatment, starting with Death of Superman in late 2018. This animated feature will tell the story of Superman's battle with Doomsday and how he sacrifices his life to save Metropolis, and the following year will see the story completed in Reign of the Supermen, which will feature the various pretenders who popped up in Superman's absence and presumably lead up to the return of the real deal.