Black Panther Tops Box Office For Third Weekend In A Row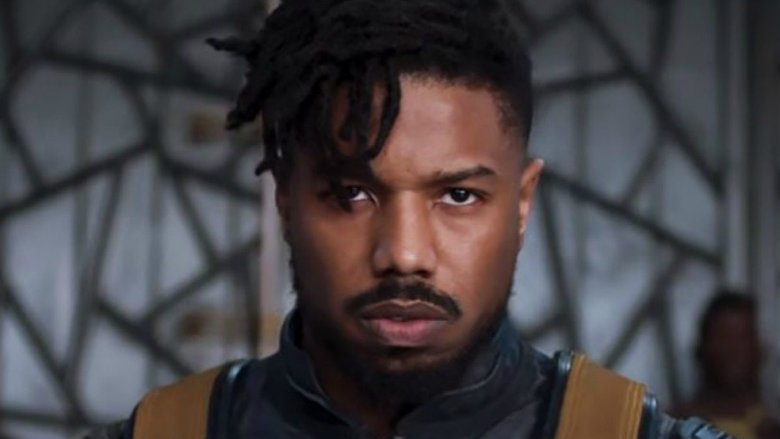 Black Panther continued its reign at the box office, earning the third biggest third weekend of all time with $65.7 million. That massive box office haul easily beat out new releases Red Sparrow and Death Wish, which took second and third place with $17 million and $13 million, respectively.
Black Panther fell short of beating out Avatar's $68.4 million and Star Wars: The Force Awakens' $90.2 million to earn the all-time record for biggest third weekend. However, the movie's heroic third weekend was enough to push it just over the $500 million mark stateside, making it domestically the second highest-grossing Marvel movie of all time after The Avengers. It is also the tenth highest-grossing film of all time in the United States. (via Box Office Mojo)
Black Panther's box office supremacy started with a massive $202 million four-day opening weekend. Driven by stellar reviews and word-of-mouth, the Marvel movie has continued to make an impression on the box office by showing strong legs and holding onto large portions of its audience from week to week. Chadwick Boseman, Danai Gurira, Lupita Nyong'o, Letitia Wright, and Michael B. Jordan star in the film, which was directed by Creed's Ryan Coogler. The film currently sits at $897.7 million worldwide.
Jennifer Lawrence's Red Sparrow took second place, falling slightly below expectations with its $17 million debut. Red Sparrow features the Oscar-winning Lawrence as Dominika Egorova, a prima ballerina turned Russian spy. After Dominika's ballet career is derailed by an injury, she is tricked into attending the Sparrow School, where young people are put through a sadistic training process that teaches them to use both their minds and bodies as weapons. 
Red Sparrow, which follows Dominika's entanglement with a CIA agent (Joel Egerton), was directed by The Hunger Games' Francis Lawrence based off a script from A Cure for Wellness' Justin Haythe. The film, which is based on the novel of the same name, got middling reviews and currently sits at a 51 percent on Rotten Tomatoes. The movie, which earned a B CinemaScore from audiences, currently sits at $43.5 million worldwide.
Bruce Willis' Death Wish fell right within expectations with its $13 million debut. The movie, which was pushed from its initial November release date to give Willis and director Eli Roth more time to participate in the film's publicity campaign, is a remake of the 1974 film of the same name. It stars Willis as Paul Kersey, a doctor who seeks revenge after the violence in the streets of Chicago spills into his own home. The film was trashed by critics with a 15 percent on Rotten Tomatoes, but earned a B+ CinemaScore.
You can view this weekend's full box office results (via Box Office Mojo) below. 
Top 10 Weekend Box Office Gross
1. Black Panther: $65,705,000 (-41.2 percent), $501,105,037 Total Domestic Gross   
2. Red Sparrow: $17,000,000 (– percent), $17,000,000 Total Domestic Gross  
3. Death Wish: $13,025,000 (– percent), $13,025,000 Total Domestic Gross   
4. Game Night: $10,710,000 (-37.0 percent), $33,537,766 Total Domestic Gross 
5. Peter Rabbit: $10,000,000 (-21.6 percent), $84,060,376 Total Domestic Gross
6. Annihilation: $5,650,000 (-49.0 percent), $20,636,742 Total Domestic Gross   
7. Jumanji: Welcome to the Jungle: $4,500,000 (-20.4 percent), $393,201,353 Total Domestic Gross   
8. Fifty Shades Freed: $3,310,000 (-53.7 percent), $95,599,460 Total Domestic Gross   
9. The Greatest Showman: $2,675,000 (-21.6 percent), $164,616,443  Total Domestic Gross   
10. Every Day: $1,560,029 (-48.3 percent), $5,260,833 Total Domestic Gross