Fantastic Beasts 2 Photo Might Confirm A Huge Fan Theory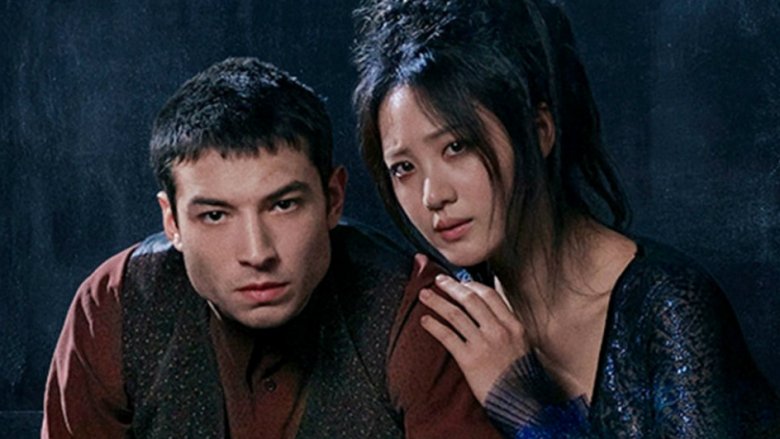 Warner Bros.
The first cast photo for Fantastic Beasts: The Crimes of Grindelwald may have introduced a Harry Potter character we've seen in very different form.
Aside from offering our first look at Jude Law as young Dumbledore and confirming that Johnny Depp is still set to play Grindelwald (much to the dismay of some fans), the photo also reveals Claudia Kim as "a Maledictus," which the press release describes as "the carrier of a blood curse that destines her ultimately to transform into a beast."
As Digital Spy points out, it was previously announced that Kim's character is one of the acts in the Circus Arcanus, a traveling "museum of human oddities" that was advertised on a poster in Fantastic Beasts and Where to Find Them.
A closer look at her appearance suggests that she'll be "the enchanting Snake Girl" touted on the poster. 
In one year, return to the Wizarding World with Fantastic Beasts: The Crimes of Grindelwald. #MagicInProgress #FantasticBeasts pic.twitter.com/8aWj8xhGj5

— Fantastic Beasts (@FantasticBeasts) November 16, 2017
The photo shows her to be close to Creedence (Ezra Miller), a young and dangerous Obscurial who Grindelwald is after. It's likely the beast she'll turn into is a snake and that she'll be aligned with the dark and evil side of the wizarding world. Can you think of any important snakes in Harry Potter lore?
As fans have already speculated, it seems like the Maledictus could eventually become Nagini, the horcrux and beloved pet of Voldemort. 
Very little is known about Nagini prior to the events of Harry Potter and the Goblet of Fire. The wraith form of Voldemort once inhabited the bodies of snakes in Albania after he failed to kill the infant Harry, so the widely accepted belief is that Nagini was one of those snakes or somehow came into the picture then. 
There's really nothing else to support the new theory yet, but there's also nothing that explicitly shuts it down. It's entirely possible that Grindelwald could have a hand in the character's permanent transformation and that she could eventually come to be introduced to Voldemort. Or maybe the Snake Girl is just an ancestor of Nagini. 
We've got some time to speculate. Fantastic Beasts: The Crimes of Grindelwald will hit theaters Nov. 16, 2018.