Fantastic Beasts 2 Gets An Official Title, Unveils Young Dumbledore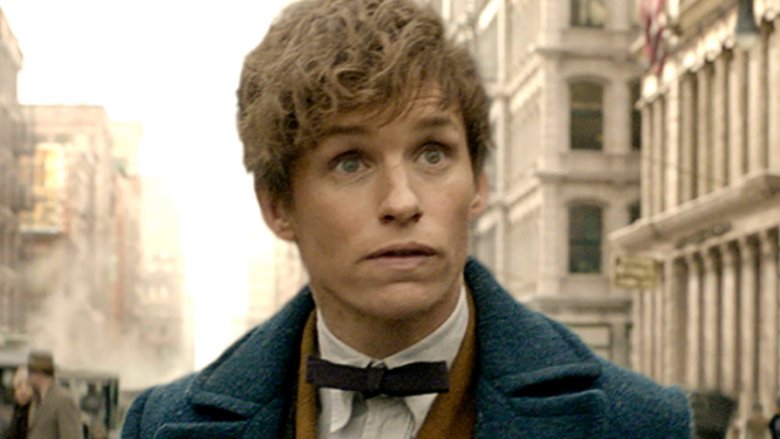 If there was ever any doubt that Johnny Depp's character would factor heavily into the sequel to J.K. Rowling's Fantastic Beasts and Where to Find Them, the official title should put that to rest.
Warner Bros. announced the movie is called Fantastic Beasts: The Crimes of Grindelwald, referencing Depp's dark wizard Gellert Grindelwald. Depp briefly appeared as the villainous character in the first Fantastic Beasts movie, but the sequel will delve deeper into the storied history of Rowling's Harry Potter universe. A photo released yesterday hints that we could see the epic battle between Grindelwald and Dumbledore that was a turning point in the Wizarding World.
The studio also revealed a teaser video (below) that features all the major players in costume, offering our first look at Jude Law as a young Albus Dumbledore. Although plot details are still pretty top secret, we know the movie will explore the storied rivalry of Dumbledore and Grindelwald, who were once close friends. 
Eddie Redmayne is also back as magizoologist Newt Scamander, along with Katherine Waterston as Porpentina "Tina" Goldstein, Ezra Miller as Credence Barebone, Dan Fogler as Jacob Kowalski, and Alison Sudol as Queenie Goldstein. 
Fantastic Beasts: The Crimes of Grindelwald will hit theaters Nov. 16, 2018.
In one year, return to the Wizarding World with Fantastic Beasts: The Crimes of Grindelwald. #MagicInProgress #FantasticBeasts pic.twitter.com/8aWj8xhGj5

— Fantastic Beasts (@FantasticBeasts) November 16, 2017