Johnny Depp Confirmed As Grindelwald In Fantastic Beasts 2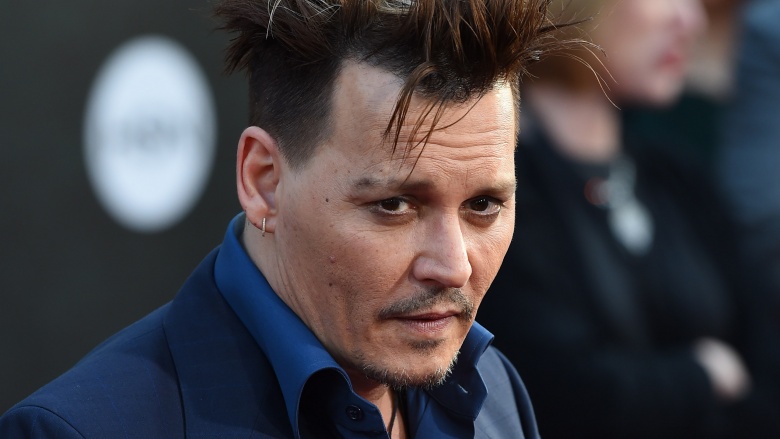 Getty Images
When news broke that Johnny Depp would play a prominent (but unnamed) role in the sequel to Fantastic Beasts and Where to Find Them, all signs pointed to one significant character from Harry Potter lore: Gellert Grindelwald, the former friend of Albus Dumbledore, and potentially the big villain in the new franchise.
Now we know for sure that Depp will definitely play the dark wizard in Fantastic Beasts 2–and probably beyond (it's going to be a five-movie series). Director David Yates confirmed it to The Leaky Cauldron, and he offered a pretty extensive explanation.
"The whole principal of casting the movie was go with the best actor," Yates said. "Go for the most inspired, interesting, right fit for that character. And as we approached Grindelwald we thought, 'Who's going to take this in an interesting direction?' In this business, it's a weird old business. You're brilliant one week, people are saying odd things the next, you go up and down. But no one takes away your pure talent. Johnny Depp is a real artist. He's created several characters who have really resonated in our popular culture. He's a really brilliant, brilliant actor. We were excited about seeing what he would do with this guy, the character. He's fearless; he's imaginative; he's ambitious. We thought he would do something fun and special. So we went for him, purely on that selfish basis. We don't care if he's famous or not famous. We just know he's interesting."
Depp will first appear as Grindelwald in a brief cameo in the first Fantastic Beasts movie. A teaser (look for the newspaper headlines) revealed that Grindelwald goes missing from Europe after using the Elder Wand to unleash a reign of terror. We know from the Harry Potter books and movies that the character is eventually captured and imprisoned. We see him as an old man in The Deathly Hallows, when Voldemort questions him about the whereabouts of the Elder Wand. But in the Fantastic Beasts movies, Grindelwald will apparently be as powerful as ever.
Meanwhile, casting is underway for a young version of Dumbledore. The eventual Headmaster of Hogwarts has a complicated relationship with Grindelwald, to say the least. So it'll be interesting to see who ends up working opposite Depp.
The first installment of Fantastic Beasts will arrive in theaters Nov. 18. While we wait, check out a few more Harry Potter characters we hope to see in the series.