Who Was The First Male Model On The Price Is Right?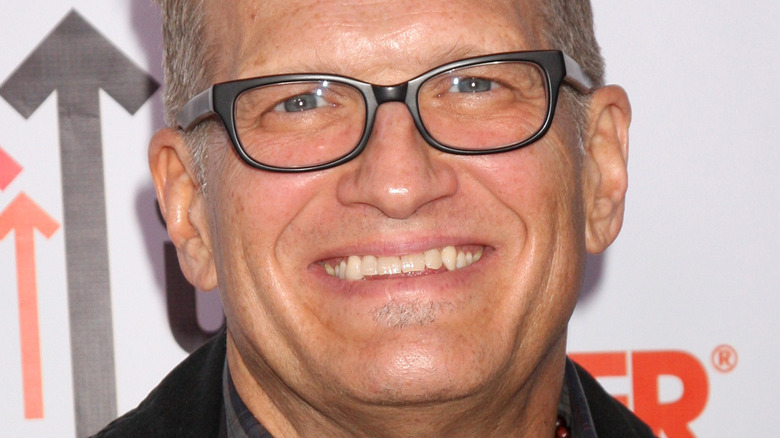 Kathy Hutchins/Shutterstock
If there's one TV genre that's been around forever and seems like it will never go away, it's the game show. And that's no surprise. Whether it's from an expansive knowledge of facts, or an impressive display of strength and skill, viewers get to see real people, just like them, attempt to change their lives, all within the timespan of a 30-minute or 60-minute episode. 
There are several staples of the platform that appear to be immortal. Shows like "Jeopardy!" and "Wheel of Fortune" have entertained fans for generations. One of the most well-known of these evergreen game shows is "The Price is Right." The current version of the show premiered on CBS in 1972 and has proven popular for decades, via CBS. In fact, "The Price is Right" holds a major world record as the longest-running game show in history. 
Of course, many of these shows have at least one commonality. Whether it's a car, living room set, or exotic vacation, spokesmodels are almost always present on game shows to properly direct attention to the potential prize. In "The Price is Right," the spokesmodels are even more important, as they are also needed to direct the audience to various products used within the show's several mini-games.
According to Price is Right Fandom, the list of former spokesmodels is quite a long one. For several decades, this group was exclusively female, leading producers to label the spokesmodels present in Bob Barker's era as "Barker's Beauties." However, in more recent years, the spokesmodels have expanded to include men as well. 
Rob Wilson was the first male spokesmodel on The Price is Right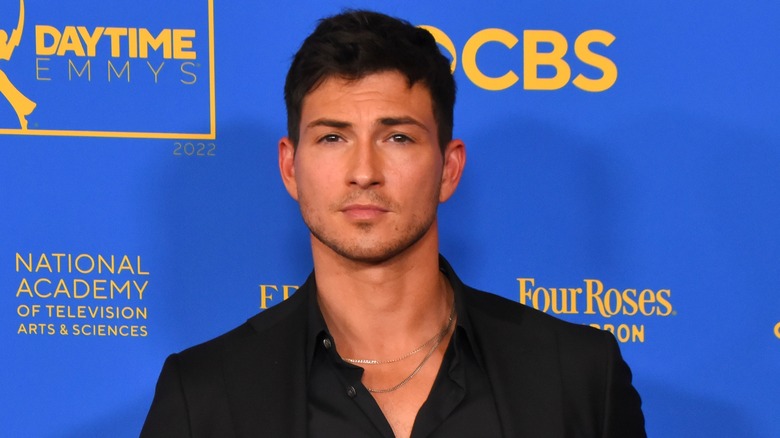 Michael Mattes/Shutterstock
As noted by the Associated Press in 2021, "The Price is Right" has endured quite a few changes throughout its time on the air. However, for several decades, one specific pattern didn't change at all. All of the spokesmodels were women, just as all of the hosts were men. According to The Hollywood Reporter, the producers of "The Price Is Right" decided to change this in 2012.
Shortly after, fans of the show were introduced to its first male spokesmodel. People explains that Boston native Rob Wilson, 24, beat out hundreds of other men vying to become the first male spokesmodel in the show's 40-year history. He made his initial television debut on the reality series, "Bride Wars," before being chosen for this game show honor.
Wilson saw his chance to book this historic gig when producers of "The Price Is Right" decided to choose their first male spokesmodel via an online reality competition. Using his musical skills, he stood out from the pack by writing his own rap lyrics based on the "The Price Is Right" theme song. "I used my East Coast hip-hop background to freestyle for 30 seconds and they liked it. It kind of felt a little weird – a little goofy – but it got the job done," he said. 
Besides his good looks and ability to shift attention to a prize, his overall talents landed him this long-overdue game show honor. Of course, devout fans of the show now know Wilson is no longer alone when it comes to men letting us know if the can of creamed corn is less expensive than some laundry detergent. Thankfully today, after a fairly short period of time, male spokesmodels are a norm on "The Price is Right."