The Major World Record You Probably Didn't Know The Price Is Right Held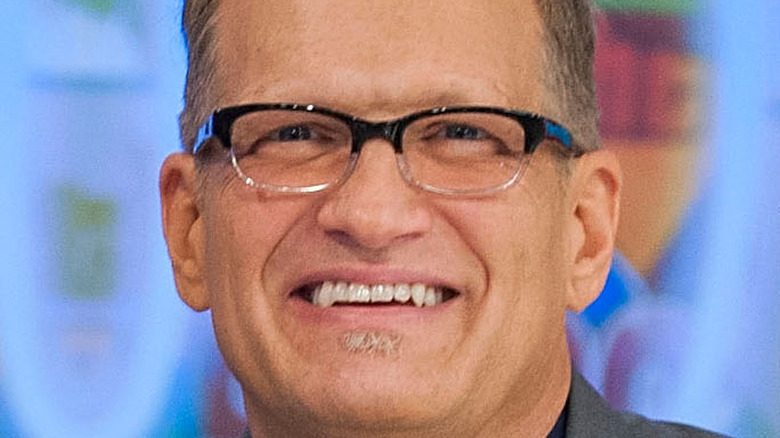 Valerie Macon/Getty Images
All things considered, it's pretty remarkable that "The Price is Right" has managed to last as long as it has without abandoning its core concept. The primary idea behind the show is for contestants to guess the prices of various items that they are shown, competing with their fellow contestants to see who can get closest to the actual price of said object. In the end, the contestant whose guess is the closest wins whatever lavish or eccentric prize is being offered on that episode. 
As simple as that may sound, the show has thrown in a few wrinkles here or there with the inclusion of new prizes and dozens of new game modes (including small minigames such as "Plinko") which allow the show to change just enough to keep audiences interested, while rigidly maintaining its original premise. There have also been some controversial "Price is Right" contestants who forced some subtle changes to the show's mechanics. 
All told, the legendary game show has become an iconic staple of American television over the years, and aside from its undeniable impact on pop culture, it currently holds a world record that you might not be aware of.
The Price is right is the longest running game show in the world
"The Price is Right" currently holds the record for the longest-running game show in television history, having run for 50 seasons since the current version's premiere back in 1972 (via Fox News) — an earlier version was on the air from 1956 to 1965. Although it's by no means a secret that "The Price is Right" has been on for decades, it is still a bit surprising to realize just how long the show has been on the air, and indeed, how much the show has accomplished in that time.
When talking about the game show's staying power over such a long period of time, "The Price is Right" model Rachel Reynolds told Fox News that it's largely about changing with the times in terms of prizes offered, yet sticking with the same basic concept. "We've really been able to keep up with the trend of new prizes and what people want today," she said. "But it's still the same game show — you still need to know the price of that laptop or that iPhone."
During that time, "The Price is Right" has released a mind-boggling 9,300 episodes, yet has somehow only gone through two hosts: Bob Barker (who retired in 2007) and Drew Carey, who continues to host to this day (via IMDb). Considering how well the show has adapted to the modern age (all while sticking to the initial concept that made it so popular in the first place) we have to imagine that "The Price is Right" doesn't plan on slowing down anytime soon, and in all likelihood, the aforementioned record will only grow larger and larger as time goes on.