Why Frank Castle from The Punisher looks so familiar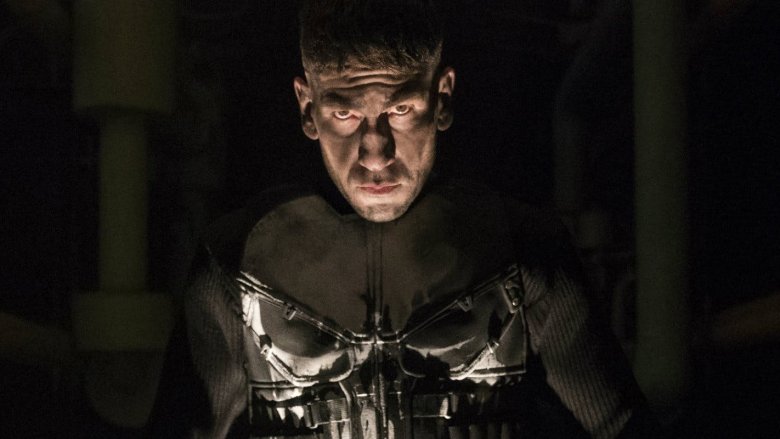 Vengeance-obsessed vigilante Frank Castle, a.k.a. the Punisher, gunned, stabbed, and pummeled his way into our hearts when he stole the show in season 2 of Netflix's Daredevil. And while the proverbial antihero may have been the polar opposite of his lawyer-turned-crusader counterpart Matt Murdock, that definitely is not to say his methods—which include eye gouging, throat-slitting, Louisville slugging, and everything in between—aren't, ahem, efficient. 
The Punisher's very own standalone series promises to be an action-packed thriller with equal doses of humanity and hard-hitting renegade justice, and we couldn't be more excited that the man behind the skull vest is being played by none other than actor Jon Bernthal. We know what you're thinking—you know that scowl from somewhere. That isn't just your mind playing tricks on you—odds are you've probably seen him in action on the screen before. Want to know where? Read on to find out why the Punisher looks so familiar.