TV Shows That Will Blow You Away In 2018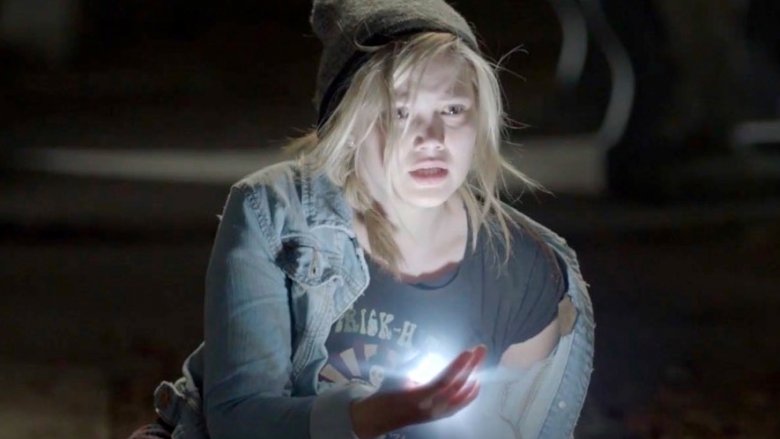 Peak TV is here to stay, with networks and streaming services already lining up a slew of exciting new series for years to come. Looking ahead to next year, we're already getting excited about a whole bunch of shows with huge stars on both sides of the camera—and intriguing and interesting premises ready to bring new and unusual perspectives to the small screen. The days when television viewers were at the mercy of a handful of major networks are in the distant past, and now we have more choices than ever—to the point where it can feel nearly impossible to stay on top of it all. If you're already struggling to keep up with all your favorite series, we've got bad news for you: it isn't going to get any easier anytime soon. Get ready to make plenty of room in your queue, because these are just some of the many TV shows you can look forward to watching in 2018.
The Alienist
TNT is going period for their next prestige drama. In early 2018, the network will debut The Alienist, a psychological thriller set in 1896 and starring Captain America: Civil War's Daniel Bruhl as Dr. Laszlo Kreizler, an expert searching for a serial killer responsible for the murders of multiple child prostitutes in New York City.
The cast also includes Beauty and the Beast's Luke Evans as Kreizler's partner, John Moore, and The Twilight Saga's Dakota Fanning as Sara Howard, a woman with hidden information related to Kreizler's search. Things will be complicated by Moore's feelings for Howard; also making Kreizler's mission more dangerous is his single-mindedness when it comes to finding the culprit. As shown in the trailer, Kreizler will stop at nothing—he says he'll follow the clues even if they lead him "to the darkest pit of hell."
The series, based on the Caleb Carr novel of the same name, has quite the pedigree, with Black Mirror's Jakob Verbruggen directing and executive producing. Other high-profile executive producers include True Detective's Cary Fukunaga and Forrest Gump's Eric Roth. 
A.P. Bio
The It's Always Sunny in Philadelphia gang may be losing one of its main members, but at least Glenn Howerton's newest series sounds like it should be a hit. Titled A.P. Bio, the sitcom comes from Saturday Night Live alums Seth Meyers and Lorne Michaels. Fitting with their pedigree, the show made a midseason debut on NBC. 
Howerton plays a philosophy scholar who loses out on his dream job and goes to work as a high school Advanced Placement biology teacher. Realizing he has a room full of honor roll students at his disposal, he decides to eschew teaching biology and instead use the kids to his own benefit. Written by SNL's Mike O'Brien and executive produced by Meyers and Michaels, the series also stars Patton Oswalt, Lyric Lewis, Mary Sohn, Aparna Brielle, Jacob McCarthy, and Nick Peine.
The Ballad of Buster Scruggs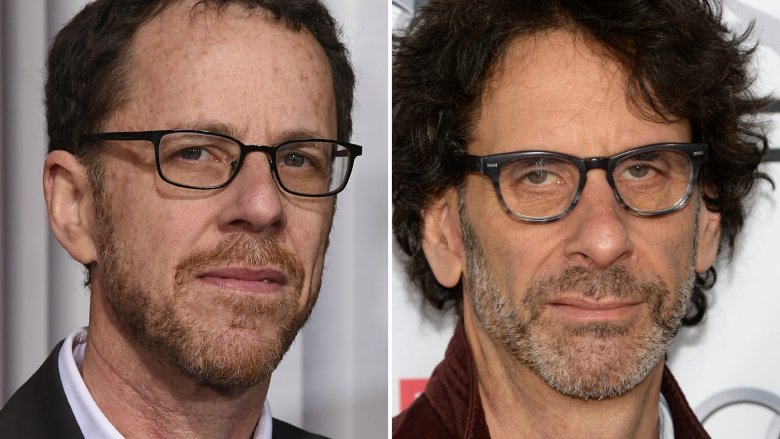 Getty Images
The Coen brothers are scheduled to jump on the Netflix bandwagon in 2018 with The Ballad of Buster Scruggs, which follows six stories about the American frontier, with each chapter focusing on a different plot. Tim Blake Nelson is the only cast member officially confirmed for the series to date, playing the titular singing cowboy.
Although Nelson is the only person we know is on board, rumor has it that some other A-listers have been lined up as well. According to some reports, James Franco, Zoe Kazan, and Ralph Ineson are also set to appear in the series—and with the Coen brothers attached and Netflix planning a "hybrid TV/theatrical" release for the miniseries through Annapurna Pictures, this seems poised to be one of 2018's biggest TV hits.
Black Lightning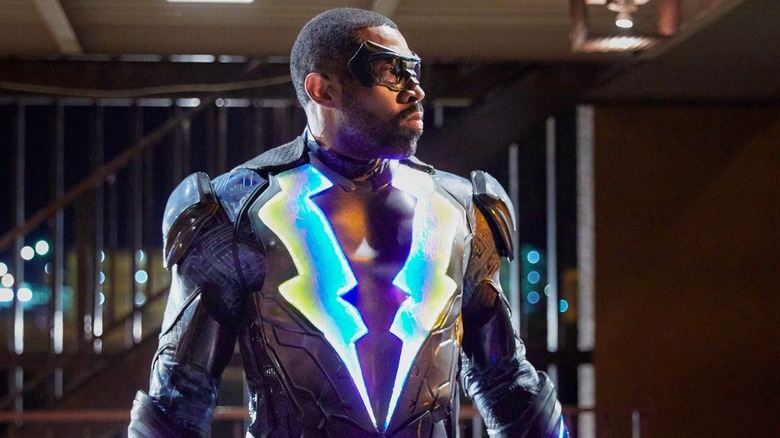 The CW is taking on a more mature superhero with Black Lightning, starring Cress Williams as Jefferson Pierce, a former masked vigilante who spent years keeping the streets safe. His close calls fighting local gang the One Hundred were rough on his family life, and eventually his wife (Christine Adams) convinced him to quit for the sake of his daughters. 
However, as is always the case with superheroes, Jefferson is eventually called back into crime fighting as the One Hundred, led by Tobias Whale (Krondon), takes over the town. He'll eventually enlist the aid of his daughters Jennifer (China Anne McClain) and Anissa (Nafessa Williams), who take on the identities Thunder and Lighting.
Black Lightning reportedly won't be set in the Arrow-verse with the rest of the CW's superhero shows, and although it's definitely sad that it'll be left out of any potential crossovers, that offers up a lot of potential for the series, freeing it up to deal with its own issues while establishing a separate tone. Although Black Lightning looks like it could be more serious than the CW's lighter fare, the trailer still shows off a fun vibe and makes it seem like this could be the network's next big superhero hit. 
Castle Rock
Stephen King stories are all the rage, and Hulu is looking to jump in on the game with the 10-episode psychological thriller Castle Rock. The anthology show, which will follow different sets of characters from King's novels, will revolve around Castle Rock, the fictional Maine town featured in King stories like The Body, Cujo, It, and The Dead Zone.  
Moonlight's Andre Holland is set to star as Henry, a death row attorney with a unique and complicated history. The cast is full of people who should be familiar to fans of adaptations of King's work, including Carrie's Sissy Spacek and It's Bill Skarsgård, and is rounded out by an ensemble that includes Melanie Lynskey, Jane Levy, and Scott Glenn.
Castle Rock isn't just stacked with talent in front of the camera, either. The show comes from executive producer J.J. Abrams (Lost, Star Trek) through his Bad Robot Productions, with Manhattan's Sam Shaw and Dustin Thomason taking on writing duties. American Horror Story's Michael Uppendahl directed the pilot. 
Cloak and Dagger
Multiple Marvel series are set to hit your screens in 2018, but Freeform's Cloak and Dagger looks like one of the most exciting. The show stars Disney Channel's Olivia Holt as Tandy Bowen, a.k.a. Dagger, a teen raised with the ability to emit light daggers who is forced to adapt after a storm uproots her life, and The Night Of's Aubrey Joseph as Tyrone Johnson, a.k.a. Cloak, a teen who can engulf people in darkness. 
A Marvel series on Freeform may seem like an odd pairing, but the incredible trailer for Cloak and Dagger should be more than enough to convince anyone worried about the next big superhero show airing on the teen-oriented network. The pilot is filled with gorgeous visuals courtesy of director Gina Prince-Bythewood, who's already made her next step in the superhero world by signing on to direct Sony's Silver and Black.
The trailer also teases the series' bigger connections to the MCU, ending with Tyrone standing on top of the Roxxon Corporation building—an evil entity featured in the Iron Man movies, the Netflix series Daredevil, and ABC's Agents of S.H.I.E.L.D. and Agent Carter. With potentially bigger implications along with their grounded story, we're excited to see this superhero pair in action.
Cobra Kai
The Karate Kid has already gotten a big-screen modern remake, but Cobra Kai promises to be something else entirely. This new show, set to premiere on YouTube Red, will reunite original franchise stars Ralph Macchio and William Zabka, showing what happened to the pair after the events of the initial 1980s trilogy. 
Taking place more than 30 years after the fateful events of the 1984 All Valley Karate Tournament, the new series will see Zabka's Johnny looking for redemption by reopening the Cobra Kai dojo—and reigniting his rivalry with Macchio's Daniel. While Daniel is now successful in life, he's struggling to find balance without the help of his mentor Mr. Miyagi, who was played in the original film by the late Pat Morita. The pair will address their past and present frustrations through, of course, karate. 
Hot Tub Time Machine's Josh Heald is writing the script alongside Harold and Kumar duo Jon Hurwitz and Hayden Schlossberg, who also serve as directors. Macchio and Zabka are both set to executive produce, showing their enthusiasm for the series—also demonstrated by the fact that they reportedly pitched the project all over town, leading to a bidding war between streaming services. Get ready to pencil a YouTube Red subscription into your budget, because this is a series you won't want to miss.
Jack Ryan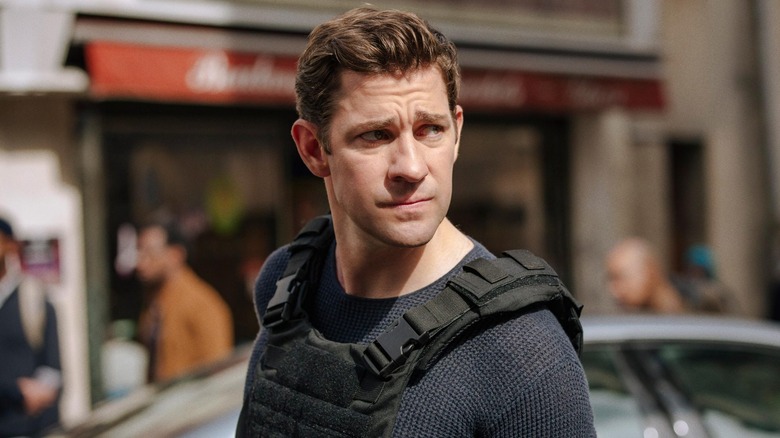 A new Jack Ryan arrives in 2018. This eight-episode Amazon series, based on the Tom Clancy bestsellers, will put The Office's John Krasinski in the title role, previously held in the films by Alec Baldwin, Harrison Ford, Ben Affleck, and Chris Pine. The show will follow the up-and-coming CIA analyst as he unravels a pattern of terrorist communication that could threaten the whole world. 
The rest of the cast includes The Wire's Wendell Pierce as Jack's boss James Greer; Leverage and American Crime star Timothy Hutton as the CIA's Deputy Director of Operations; Sucker Punch's Abbie Cornish as Cathy Mueller, an infectious disease doctor and Jack's love interest; and 3:10 to Yuma's Peter Fonda as Cathy's father. The show has talent attached behind the scenes as well, with Lost's Carlton Cuse serving as an executive producer and Almost Human's Graham Roland writing. Although Jack Ryan has already had many incarnations onscreen, we're excited to see what Krasinski, Cuse, and Amazon do with the popular character. 
Krypton
There are already quite a few superhero shows on TV right now, but Krypton looks like a different take on the crowded genre. Set on the titular planet 200 years before the birth of Superman, there known as Kal-El, it shows how the House of El was shamed and ostracized.
The series will follow Superman's grandfather Seg-El (Cameron Cuffe) on his quest to bring hope and equality to Krypton, turning a planet in disarray into one worthy of giving birth to the greatest superhero ever known. Fans can expect to see a lot of familiar elements from the comics, including the villain Brainiac, who will be played by Da Vinci's Demons' Blake Ritson, and Seg-El's unlikely human mentor Adam Strange, who will be played by The Vampire Diaries' Shaun Sipos. 
Krypton has the approval of the team behind the big-screen Superman, with Man of Steel writer David S. Goyer on board as an executive producer. The series will be run by Sleepy Hollow's Damian Kindler, with Peaky Blinders' Colm McCarthy attached to direct, leaving us excited to learn the lineage of the legend.
Mosaic
HBO is going experimental for their upcoming Steven Soderbergh series Mosaic, which follows the aftermath of a murder. Olivia Lake, a famed children's author, goes missing after romance blossoms with a mysterious stranger, but this won't be your typical murder mystery—through a mobile app, viewers will be able to create their own adventure as they delve into the twisty plot. 
Viewers will get to choose their point of view and which story to follow, with each choice building on the others, enabling the story to be told in a multitude of different ways and ending in different conclusions. The app will be available for download in November of 2017, giving viewers a few months to play with it before Soderbergh unveils his official take on the story in a six-episode series in January of 2018.
If Soderbergh's name and HBO's innovative method of presenting the content aren't enough to get you on board, it also has some big stars attached, including Sharon Stone, Garrett Hedlund, Beau Bridges, and Paul Reubens. Experiments are popular in the age of peak TV, and this seems like one that could succeed in a big way.
New Warriors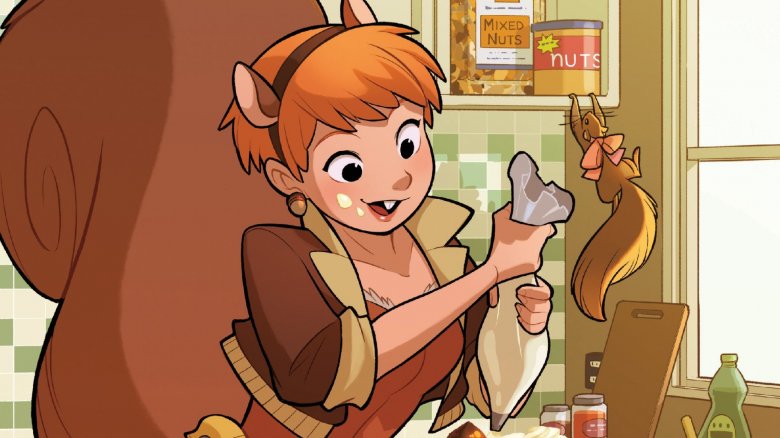 The New Warriors may not currently have a TV home, but they're expected to hit the small screen at some point in 2018. Marvel's first comedy series was initially set to debut on Freeform, also the home of the company's Cloak and Dagger, but it was eventually pulled from the network, which wouldn't have been able to fit it on its schedule. 
Although the fact that Freeform dropped the series is definitely worrisome, New Warriors is still setting up to be a lot of fun. The series is set to bring the very popular Squirrel Girl to live action, with This Is Us star Milana Vayntrub taking on the role. Other stars include Baby Daddy's Derek Theler as Mister Immortal, Dear White People's Jeremy Tardy as Night Thrasher, American Vandal's Calum Worthy as Speedball, 2 Broke Girls' Matthew Moy as Microbe, and The Comeback's Kate Comer as Debrii.
Kevin Biegel (Cougar Town, Scrubs) serves as showrunner for the series, which follows the six aforementioned young people as they deal with their powers while trying to make a difference in the world—even if the world isn't ready. The group lives and works together, which is sure to provide quite a lot of tension and comedy.
Untitled Purge series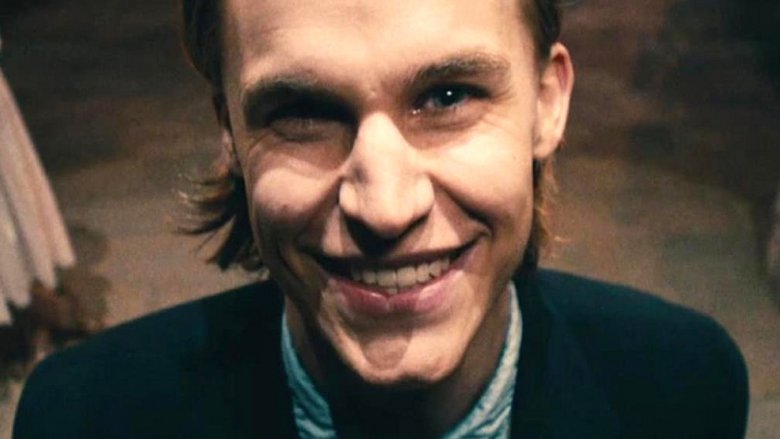 The Purge franchise is one of the most popular on the big screen, and now it's coming to TV. Blumhouse Television is set to bring a Purge "interwoven anthology" show to USA and Syfy next year. 
Franchise and show creator James DeMonaco has said that he wants the TV series to spend more time delving further into the characters' motivations, emphasizing a side of the Purge that the movies have not had a chance to explore. DeMonaco believes this will make Purge Night seem even more intense, as people are more familiar with the characters and understand their full arcs. Although we don't know who'll star in the show yet, this seems like an interesting take on a popular horror series.
The Romanoffs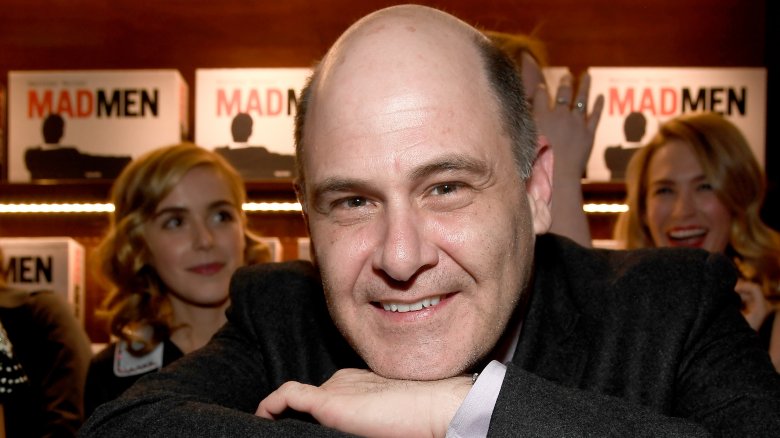 Getty Images
Mad Men creator Matthew Weiner is taking on Russian royalty with his Amazon anthology series The Romanoffs, which follows people who believe they're descended from the famous Romanov family. The last imperial dynasty to rule Russia, the Romanovs were murdered by revolutionaries, but some speculate that one daughter, Anastasia, survived the attack. 
As many as four of the episodes will be set in the United States, while four will be set (and filmed) abroad. The show has an all-star cast on board, including Diane Lane, Aaron Eckhart, Isabelle Huppert, Christina Hendricks, John Slattery, Jack Huston, Amanda Peet, Corey Stoll, and Paul Reiser.
Weiner has said he wanted to make an anthology series because of the potential to "tell a story that really commits." Given the impressive work Weiner delivered on Mad Men and the no-holds-barred approach it looks like he's taking with this series, The Romanoffs looks like an intriguing new take on an old mystery.