Matthew Weiner Details His Russian Royalty Amazon Anthology Series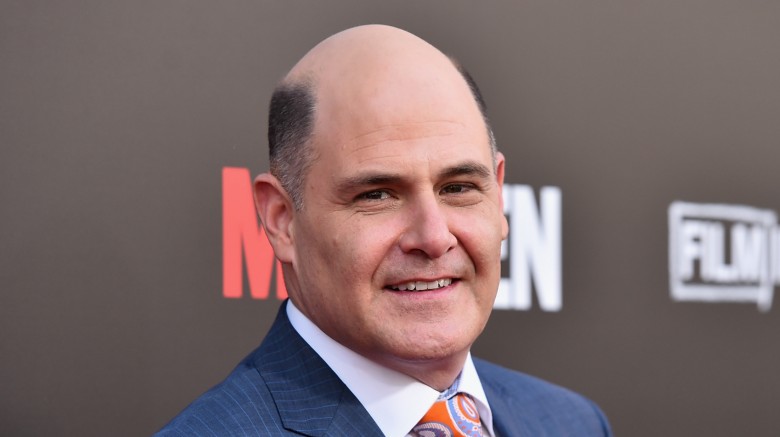 Getty Images
Mad Men creator Matthew Weiner is finally giving details on his highly-anticipated return to TV. Weiner has been largely mum since the Emmy-winning drama wrapped in 2015, with his only film/TV credit being a one episode directing stint on Netflix's Orange is the New Black. However, behind the scenes, he has been working on creating The Romanoffs, a drama that could be the next big hit for Amazon.
In an interview with The Hollywood Reporter, Weiner explained that the show will be a true anthology, with a different cast, storyline, and location each episode, following people who believe that they are descended from the famous Romanov family. The Romanovs, the last imperial dynasty to rule Russia, were murdered by revolutionaries, but some speculate that one daughter, Anastasia, survived the attack.
"The reason that I picked the Romanovs is that in an era where we have social media and so much theoretical connection to each other it really seems like we're further apart than ever," he said. "And I love this idea that these characters believe themselves to be, whether they are or not, descendants of this last autocratic family who are part of one of the great true crime stories of all time. I also love that it's the chance to talk about nature v. nurture, what they have in common and what is left of a grand heritage."
"We've collected a lot of stories and now we've gotten into the Romanov part of it and what that means in the 23andMe world— there's a fascinating question of who are you and who were you and who was your family," he added.
The writer/director says that he chose to do an anthology series because of the attraction both as a viewer and a writer "of being able to tell a story that really commits." "I don't mean that we didn't do that on Mad Men or that you don't do that on continuing series but when the characters are not coming back the next week you have a chance to tell it in a different way— to resolve it," he said.
As many as four of the episodes will be set in the United States, while four will be set (and filmed) abroad. While no casting details have been announced yet, Weiner says he "would not rule [sic] out" having some of his Mad Men stars on the show. The series also has some behind-the-scenes talent in common with the AMC drama, with multiple writers and producers signing on to assist. However, for Weiner, the shadow of his old show isn't making him nervous to move on.
"One of my things that keeps me from being intimidated ever by the response to anything, positive or negative, is to keep changing and to follow what I'm interested in," he said. "So whatever comparisons are going to be made, the topic sentence will be, 'This is different.' Will it be better or worse? I don't know, and I can't think that way. Many people have said, 'Be prepared to be measured against [Mad Men] for the rest of your life.' But I don't know, I don't think that's that bad."
There is no word yet on when The Romanoffs will hit the streaming service. In the meantime, see which actor almost landed the lead over Jon Hamm on Mad Men.