The Boys Character That Really Gets On Fans' Nerves
"The Boys" is headed for a fourth season (via Deadline) after its third again received excellent reviews from audiences and critics (via Rotten Tomatoes). Season 3 was as diabolical as ever, with a lot of focus on the unraveling mind of Antony Starr's Homelander. After a warning from Annie, aka Starlight (Erin Moriarty), and a tip from Queen Maeve (Dominique McElligott), the Boys reunite to head to Russia in hopes of finding a weapon that can supposedly kill America's evil Superman. However, Butcher (Karl Urban), Mother's Milk (Laz Alonso), Frenchie (Tomer Capone), Hughie (Jack Quaid), and Kimiko (Karen Fukuhara) come to find that this weapon is Soldier Boy (Jensen Ackles) — Vought Industries' original toughest "Supe" before Homelander.
Butcher makes a few reckless and annoying decisions like taking Temp V and using Frenchie's old relationship with the Russian mob. This isn't too far off for Butcher since we've known him. He's the rash yet fearless leader. That's not to say that other members of the Boys haven't made annoying decisions as well. Hughie also takes Temp V in Season 3 due to his egotistical need to "save" Annie. And during Season 2, we also learned that Frenchie went MIA on a mission with Grace Mallory (Laila Robins), indirectly leading to the death of her grandchildren.
The Boys certainly aren't perfect. They often make the wrong decisions, and although Butcher and Hughie make particularly controversial ones in Season 3, another member of the team got on fans' nerves a little more.
Fans of The Boys are annoyed by MM and his rage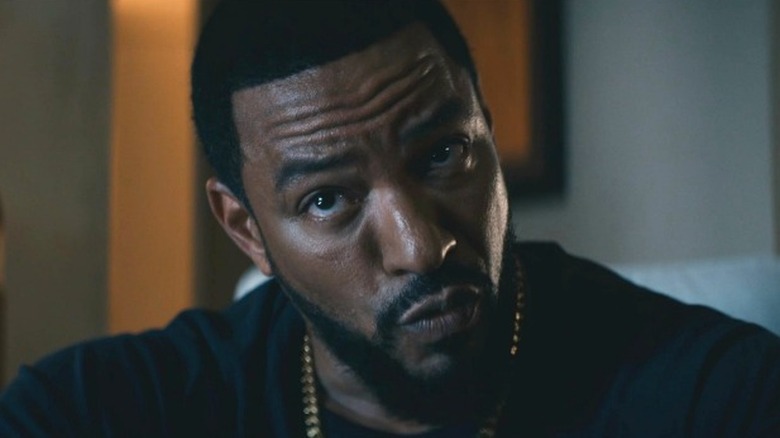 Amazon Studios
According to a thread on Reddit, fans of "The Boys" think that MM is particularly irritating, with the original poster explaining, "Whenever [B]utcher thinks of a plan [MM] always has something to say, arguing that its [sic] too inhumane and threatening to leave the team." While it's true that MM almost always argues against the plan, it's usually in service of considering the least possible collateral damage.
Fans like u/PureImplosion agreed, saying, "I swear M.M. lost half his IQ points this episode," referring to Season 3, Episode 6, the long-awaited but heartbreaking "Herogasm." They continued, "I understand vengeance clouding his judgment yada yada, but he acted like a lunatic. Even Hughie managed to (kinda) control himself in front of A-Train, and at least he had powers to avoid insta-death." Other fans, like u/XenoT87, explained that neither MM and Annie's plan nor Butcher and Hughie's plan was better than the other, but MM's rage certainly skewed his judgment.
Laz Alonso noted in an interview with TVLine that MM is often the morally sound member of the Boys. "He is usually the voice of reason, the voice of logic, and he keeps the ship afloat," the actor said. This time around, it seems that MM lost that ability due to his desire for revenge, which made him appear hypocritical to many fans.