The Real Reason Mother's Milk From The Boys Looks Familiar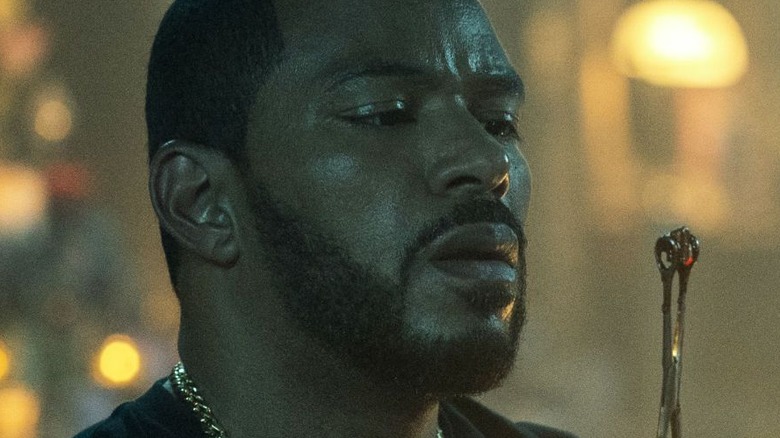 Amazon Studios
The superheroes of "The Boys" present themselves as saviors through-and-through, while behind the scenes (and sometimes out in the open) they're some of the worst people on the planet. The titular Boys, a group of (mostly) non-superpowered people trying to take those superheroes out of commission and make the world a safer place, have their hearts in the right place, but they're far from perfect themselves. In fact, it's hard to find anyone to really root for on "The Boys." It's truly a show that revels in moral ambiguity.
As far as The Boys themselves are concerned, if they have a hero, it's obviously Marvin T. Milk — better known as Mother's Milk. Many of his fellow Supe hunters have all but lost their sense of compassion (see: Billy Butcher, played by Karl Urban), but Mother's Milk just can't let it go. The man even left The Boys at one point in order to try to nurture his humanity — for his family's sake. Duty calls, however, and Mother's Milk returns, never allowing The Boys' quest for vengeance to completely destroy the good man inside.
That the character believably sticks to his ideals despite the grim despair he faces every day is a testament to the writers, of course, but also the actor behind the killer: Laz Alonso. If he seems familiar, here's where you might have seen him before.
Alonso lacked compassion in Fast & Furious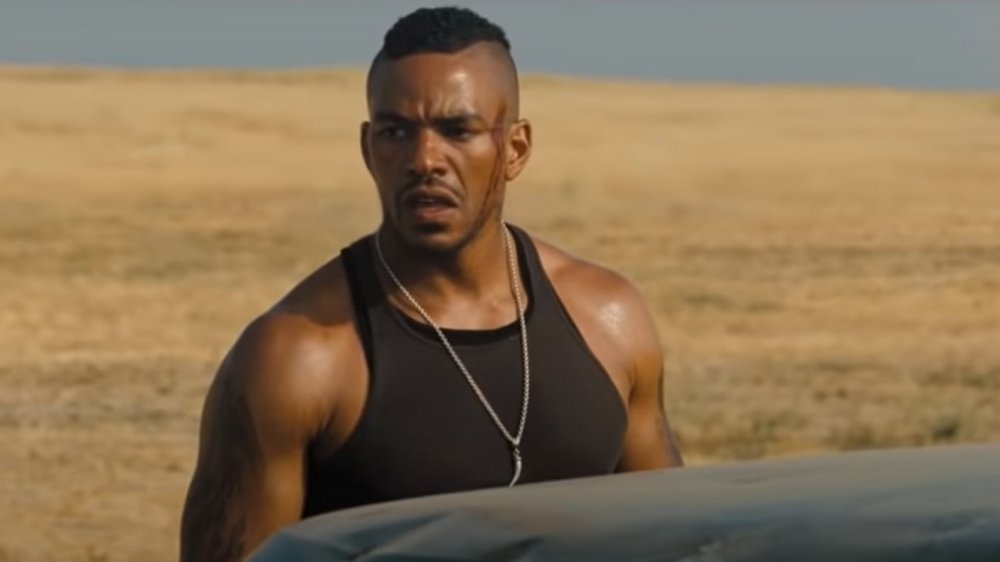 Universal Pictures
"The Boys" and the Fast & Furious franchise have little in common (other than some good ol' fashioned cinematic violence, of course). The former is a scathing deconstruction of the superhero genre, while the latter is a series of action films about illegal racing and perilous heists. One thing they do have in common, however, is the presence of Laz Alonso.
In "Fast & Furious" — the fourth film in the nearly 20-year-old franchise — Alonso plays antagonist Fenix Calderon, a dangerous drug runner. His boss, Arturo Braga (John Ortiz), routinely tasks him with hiring drivers to cart around his heroin before killing them all in cold blood to cover his tracks. Not the nicest guy in the world, quite unlike Mother's Milk, but Alonso is more than capable of making both seem equally convincing.
Letty Ortiz (Michelle Rodriguez) discovers all this while working as a double agent, leading to her supposed death at Calderon's hands. Series mainstay Dominic Torreto (Vin Diesel), who also happens to be Ortiz's boyfriend, is quick to exact vengeance, crushing Calderon between two cars. What can we say? The man lived fast and furiously, and he died just how he lived.
Alonso was a fearsome warrior in Avatar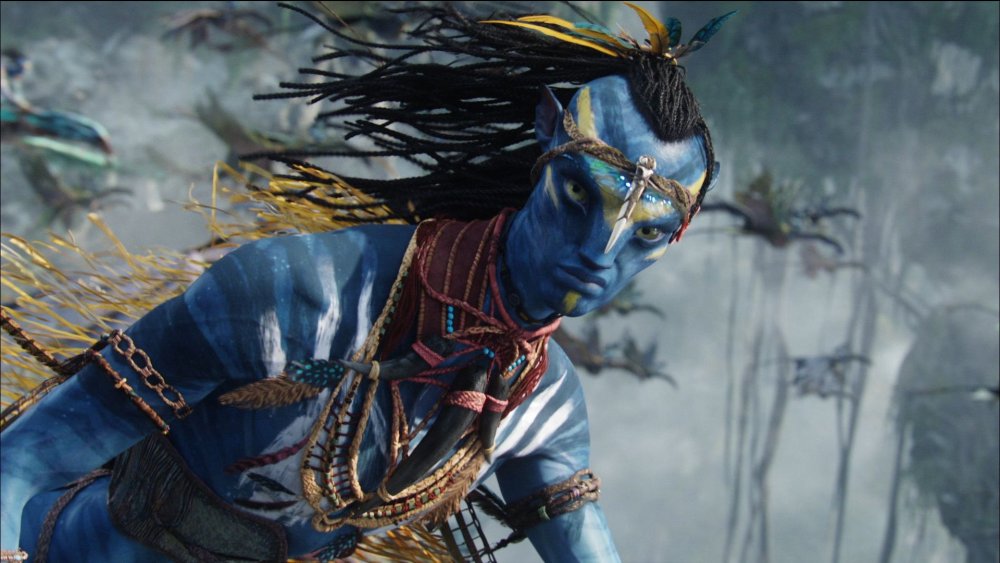 20th Century Studios
To this day, James Cameron's "Avatar" is hailed as a landmark in epic sci-fi filmmaking, boasting some of the most beautiful visuals to ever grace a movie screen, while still managing to tell an entertaining story packed with themes of love, environmentalism, and colonial exploitation. With a whopping four sequels on the way, expectations are sky high. The characters are at least a part of why the bar is set where it is, and in the first film Alonso had the honor of playing one of them — through voice and motion capture, that is.
Tsu'tey is one of the Na'vi, tall blue humanoids that make their home on the jungle planet Pandora. He's not just any Na'vi, though. He's the best warrior the Omaticaya Clan has to offer. That level of skill comes with a certain arrogance, much of which Tsu'tey directs at Jake Sully (Sam Worthington), a human training to be a Na'vi through the Avatar Program. Arrogance becomes anger when Tsu'tey discovers the budding relationship between Sully and Neytiri (Zoe Saldana), though the two men ultimately set their differences aside and form a close bond.
The film's final battle pits Tsu'tey and Sully against the corrupt Resources Development Administration — Sully's former employer. Despite his unmatched prowess, Tsu'tey falls in the fracas. Sully finds him later, and in their final exchange, a dying Tsu'tey asks Sully to put him out of his misery. It doesn't matter one bit that the conversation takes place between two giant blue aliens. Alonso's performance makes the two seem as close as brothers. That's the power of good acting.
Alonso played a detective in The Mysteries of Laura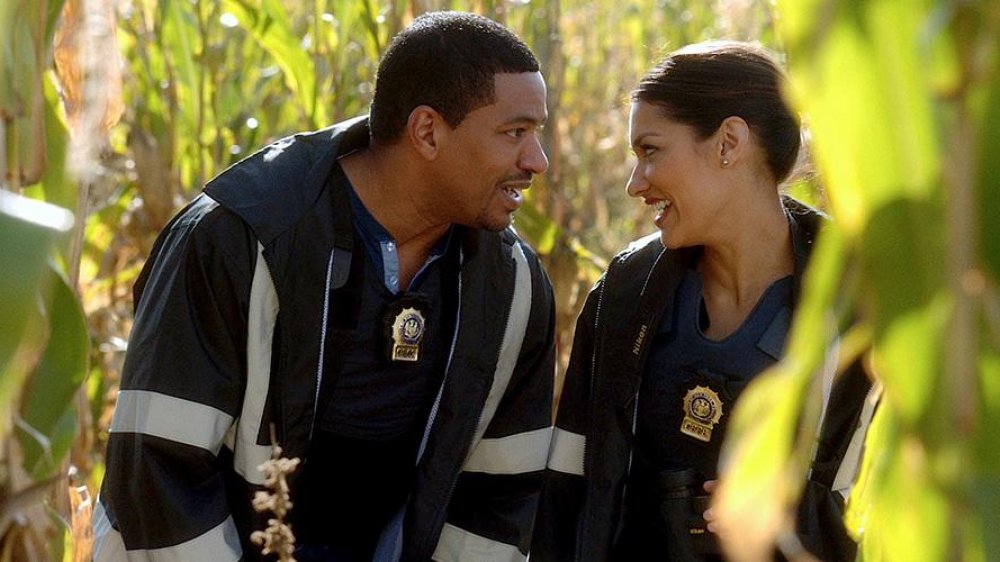 NBC
It's always nice to find a police procedural that features a female lead. "The Mysteries of Laura" is just one great example, and one that also happens to feature Laz Alonso. The series stars Debra Messing as Laura Diamond, an NYPD homicide detective and single mother of twin boys. Alonso's Detective Billy Soto is a dear friend and police partner to Diamond. Their relationship is purely platonic, and it works extremely well whether they're on or off the clock. Detective Meredith Bose (Janina Gavankar), however, sees Soto as more than a friend, though the man is so oblivious to her advances that he's unsure even after she blatantly kisses him. What Soto lacks in common sense, he makes up for in being a good friend, a good detective, and a good man.
From ruthless drug-runner to loyal warrior to oddly charming detective to superhero slayer, Alonso has had quite a diverse Hollywood career so far. He's a treat to watch, and that's not likely to change no matter where he ends up next.
He's part of multiple plot twists in L.A.'s Finest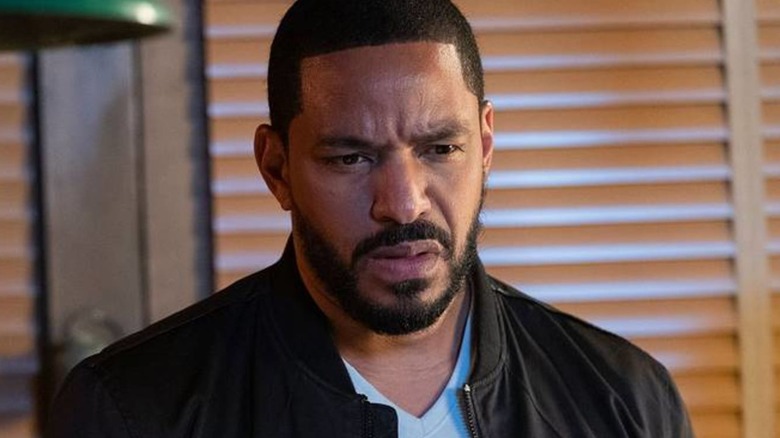 Spectrum
"L.A.'s Finest" was an unlikely spin-off to "Bad Boys II" that aired for two seasons from 2019 to 2020, part of an original programming push from Spectrum's official TV network (yes, the internet/cable company.) This is another police procedural that actor Laz Alonso was a part of.
The series revolved around Detective Lieutenant Sydney "Syd" Burnett (Gabrielle Union), Marcus Burnett's (Martin Lawrence) sister and the potential romantic interest of his partner Mike Lowrey (Will Smith) in the aforementioned "Bad Boys II." Neither Lawrence nor Smith appeared on the show. In "L.A.'s Finest," Union's Syd was paired up with Detective Nancy McKenna (Jessica Alba), a career criminal-turned-police officer. Hilarity and drama ensued, though not enough to keep the show running beyond two seasons.
Laz Alonso appeared in the show as a romantic interest of Syd. He played a recurring character named Warren Hendrix, Syd's former colleague when she was still DEA like she was in "Bad Boys II." She left that role to work for the LAPD prior to the events of the show.
There's a twist, however — spoilers ahead! Alonso's Hendrix turns out to be the crime boss that Syd and Nancy were looking for the entire season (though it also turns out he was still working for the DEA. It got needlessly confusing rather quickly).
Alonso played a Rick Flag-type in Breakout Kings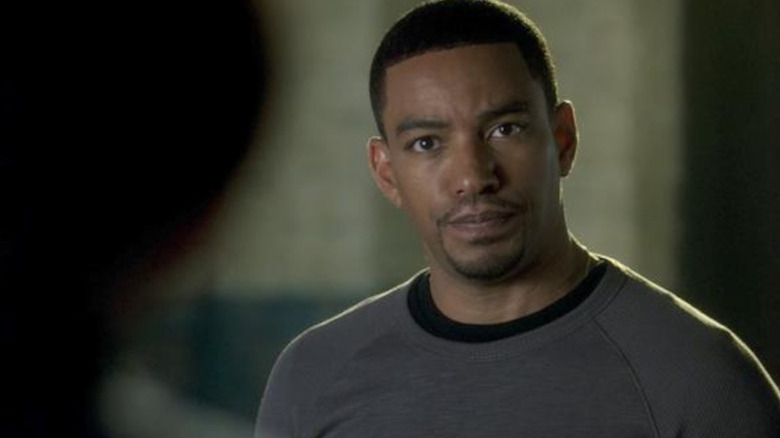 A&E
Here we see Laz Alonso in yet another police procedural, this time in the A&E crime drama series "Breakout Kings," which aired from 2011 to 2012. The show came from the creators of "Prison Break" and is well within their wheelhouse, as it's about a specialized task force created to chase down elusive prison escapees. Adding a wrinkle to everything, though, is the fact that there are also prisoners placed in a sort of "Suicide Squad" situation — if they join the aforementioned task force and help the police capture the escaped prisoners themselves, they could get their sentences reduced. Of course, if they get out of line, they too will be chased down with no mercy.
Alonso plays a Deputy U.S. Marshal named Charlie Duchamp, the head of the task force. He is essentially the Rick Flag straight man of the operation, your typical tough-as-nails, no-nonsense, stoic lawman — which Alonso, of course, plays very well. The show only lasted for two seasons, and Alonso was only a recurring character for one of them, as he was (spoiler time) killed in the Season 2 premiere.
Deception vanished into thin air despite a fun premise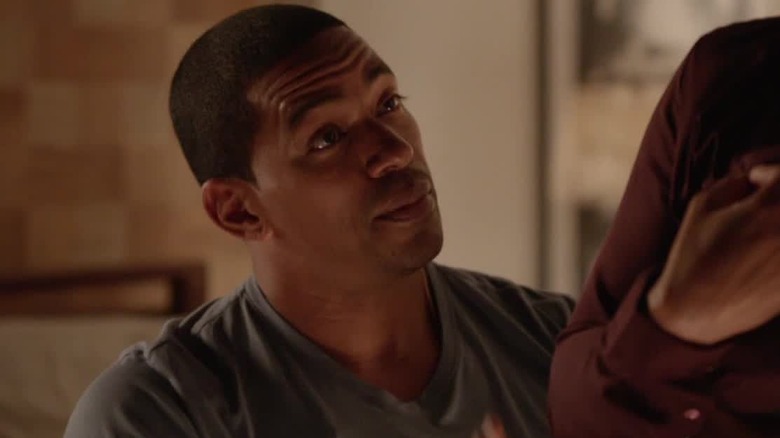 ABC
Looks like Laz Alonso couldn't resist acting in another police procedural. The fact of that matter is that networks churn out these types of procedurals because they're relatively cheap to produce, have an audience, and are easily syndicatable due to a (relative) lack of serialization. That's not a criticism — the sheer amount of these shows gives actors like Alonso the chance to flex their chops in different kinds of situations, even if the characters are usually somewhat one-dimensional.
"Deception" aired on ABC in 2018. It starred Jack Cutmore-Scott ("Tenet") as a former Las Vegas magician who, after losing his career due to controversy, goes to work for the FBI. He uses his skills of illusion and, well, deception to help them solve crimes. Alonso appeared as a recurring character named Will Moreno, who was (you guessed it) a no-nonsense, tough-as-nails police officer. Unfortunately, despite a relatively fun premise, "Deception" disappeared like a rabbit in a hat, taken off the air after only one season.
Alonso played a Gang and Narcotics cop in Southland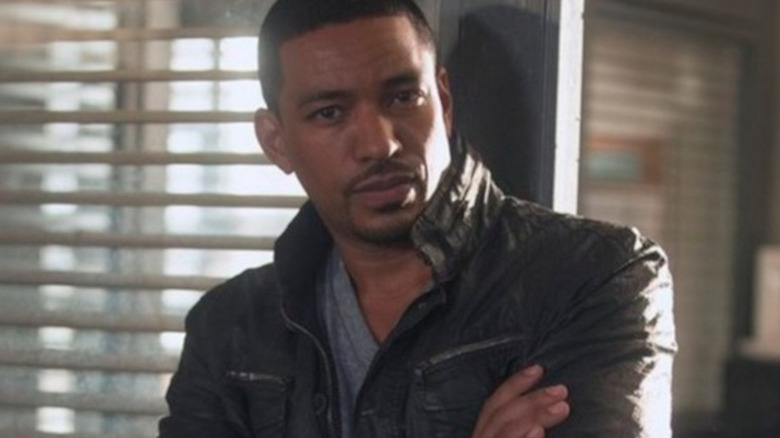 TNT
Laz Alonso is one of the many talented actors to have plied their trade on the critically acclaimed series "Southland," which aired for five seasons from 2009 to 2013. The show began on NBC, then — after getting unceremoniously canceled — it spent the remainder of its life on the cable network TNT.
This series aimed to be gritty and authentic like "The Wire," an ensemble piece about the inner-workings of the police force in Los Angeles instead of Baltimore. "Southland" followed multiple officers from different divisions and ranks, focusing more on how police work affected the characters' home and personal lives rather than the more traditional procedural aspects that most cop shows are preoccupied with.
Alonso played a Bureau Detective for Gang and Narcotics named Gil Puente, a determined and tough cop. At least you get what you pay for with Alonso — he puts in a great performance as always, bringing an assured steeliness to Gil. He appeared in four episodes of the Emmy-winning show between 2010 and 2011.
Alonso robs armored trucks in Wrath of Man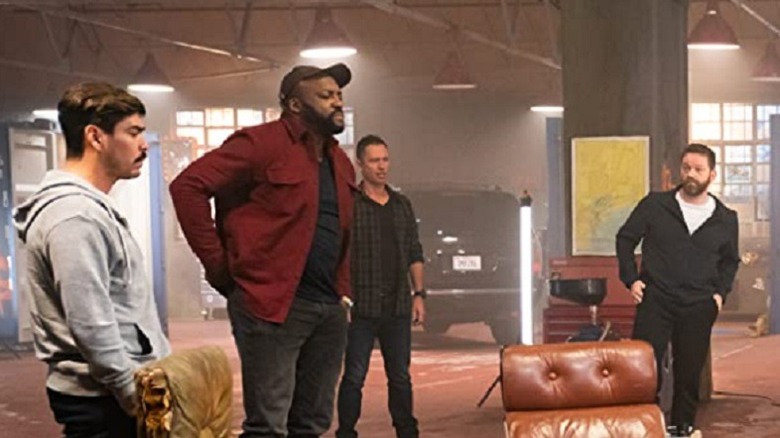 Lionsgate
Laz Alonso returned to features in 2021 for the action-heist film "Wrath of Man," starring Jason Statham and directed and co-written by Guy Ritchie. Besides Statham and Alonso, the film also co-starred Holt McCallany, Scott Eastwood, Jeffrey Donovan, and Josh Hartnett.
"Wrath of Man" is about a man named Patrick "H" Hill (Statham), an unassuming, newly-hired armored truck driver. On H's first day, his truck is attacked, and one of the other workers is taken hostage for ransom. Out of nowhere (or, as this is a Jason Statham picture, totally predictably), H shoots the violent robbers down with speed and accuracy. This alarms the police and his new co-workers. Throughout the rest of the movie, which is separated into four non-linear chapters, the audience learns more about the dark mystery of H's past and why he decided to become an armored truck driver in the first place.
Laz Alonso plays a character named Carlos, a veteran suffering from PTSD and decreased job opportunities. He joins his former platoon officer Jackson (Donovon) and uses his ex-military skills to rob armored trucks — including a robbery involving H that sets the whole twisty plot in motion.