The Transformation Of Dominique McElligott From Childhood To The Boys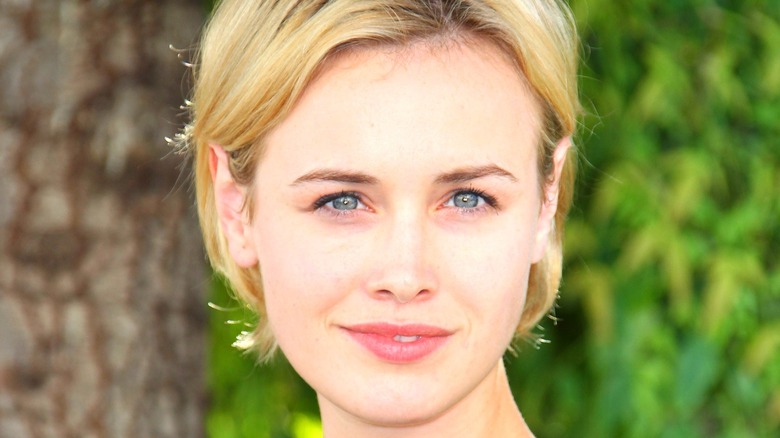 Toni Anne Barson/Getty Images
Many people know Dominique McElligott for her role as Queen Maeve in Amazon's extremely popular R-rated superhero series, "The Boys." Based on the comic book series by Garth Ennis and Darick Robertson, "The Boys" follows a group of vigilantes who decide to take on the "Seven" — like an off-brand, much more violent and inappropriate version of the Avengers — and the powerful conglomerate that backs them, Vought International. McElligott's character is one of the Seven, a superhero with extreme strength and invulnerability whose initial dream of saving lives was crushed long ago by the egos and greed of her fellow "heroes."
As McElligott continues to make waves with her role in "The Boys," many people are unaware of the Irish actress's history in the entertainment industry and beyond. While McElligott works hard to keep her personal life private, there are a few details that she's opened up about, like where she grew up and how she first got interested in acting. For those who are curious to learn more about the talented actress from "The Boys,"  here's the transformation of McElligott from childhood to her breakout role as Queen Maeve.  
She was inspired to act by Daniel Day-Lewis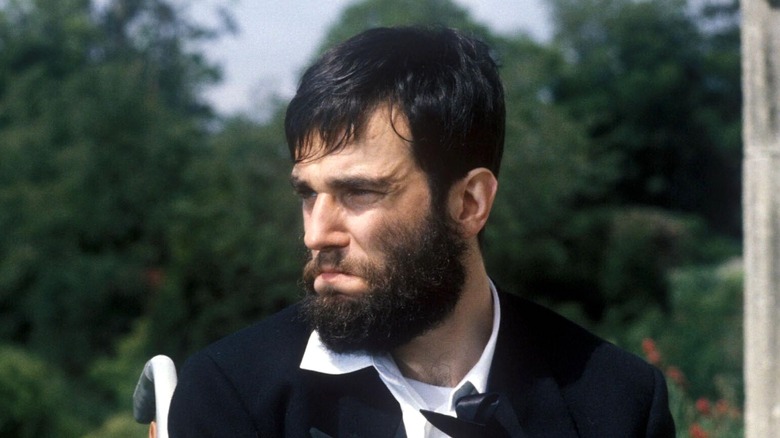 Miramax
While McElligott has done a fantastic job keeping her personal story to herself, every once and a while she shares a detail or two about her journey to acting. McElligott was born on March 5, 1986 in a small suburb of Dublin, Ireland called Rathfarnham (Celebsgraphy). As she started acting while she was still in secondary school, the period of schooling that is considered both middle school and high school in the US, her parents appear to have been very supportive of McElligott's dreams. She had a good education, eventually graduating from University College Dublin. 
Speaking with Collider back in 2011, McElligott revealed that when she was very young, she watched Daniel Day-Lewis in the film "My Left Foot," in which he portrays well-known Irish writer and painter Christy Brown who had cerebral palsy, leading him to work using only the toes of his feet. According to the interview, McElligott saw the film with her parents who "were discussing the fact that he's an actor. To me, it was a foreign concept. I was like, 'Someone is pretending to do that? That's so awesome!'" Even long after, his performance and the idea that she could act "stayed in the back of [her] mind," and soon enough she was starting drama school and discovering just how much she enjoyed performing.
Her first role was Cora Collins in On Home Ground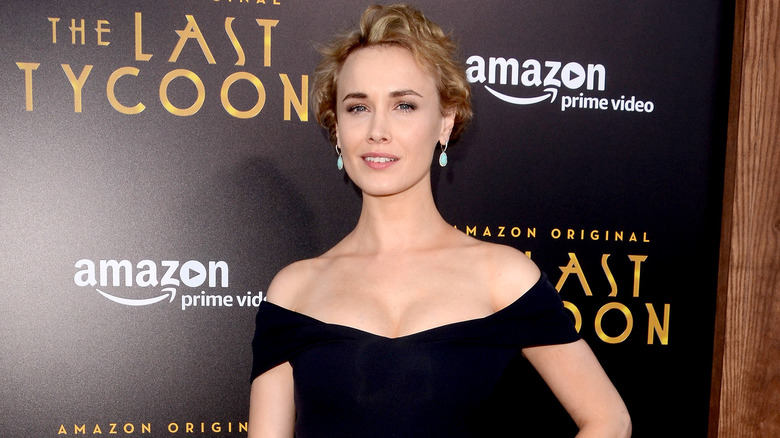 Shutterstock
At the age of 15, McElligott got her first role playing a girl named Cora Collins in "On Home Ground." The series is a sports drama centered around a fictional small Irish town called Kildoran and their Gaelic Athletic Club. While the town's Gaelic football team has had bad luck in the past, they are determined to finally win their first county championship since 1962, no matter what it takes. Sean McGinley plays the team's manager, Fergal Collins, while McElligott portrays his young daughter, Cora. Alongside McElligot and McGinley, "On Home Ground" also stars Amy Huberman, Rory Keenan, Daragh O'Malley, and more.
When it came out in 2001, the series was reported to be RTÉ Ireland's "biggest new drama project in years," and the Irish Times stated that "the series has a confidence and poise which should find it an appreciative audience over the next few Sundays," a major time spot for television. In a review for the show from Independent.ie, the critic referred to Cora as "feisty," stating that the character "is a key figure in the first episode and seems to have lots of dramatic potential." Unfortunately, some viewers thought that while "the concept was full of promise," the show was disjointed and boring, not taking advantage of the skilled cast and compelling initial premise. 
By 2008, McElligott started getting regular roles in both film and television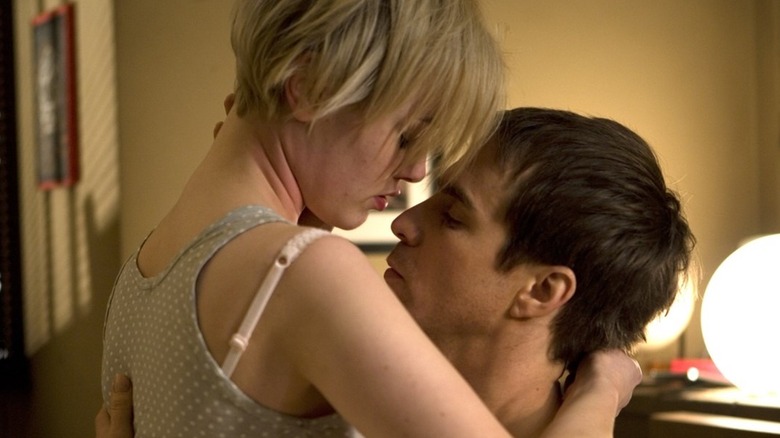 Sony Pictures Classics
In 2008, McElligott's career really started gaining traction. She got her first regular role as Rebecca Marsh in "Raw," a drama series focusing on the staff of a popular Dublin restaurant. Even though the show ran for five seasons, McElligott only appears in Season 1, choosing to move on to other roles instead of continuing with "Raw." It looks like it was a good decision, as the next year she appeared in the action drama "The Philanthropist" opposite James Purefoy and Neve Campbell, along with playing the role of Tess Bell in the sci-fi drama "Moon." Starring Sam Rockwell as an astronaut named Sam Bell, "Moon" follows Rockwell's character as he finishes up a solo three-year mission on the moon, with videos of his wife Tess the only remaining connection he has to home. 
In 2010 through 2012, McElligott focused on films, playing the Bride in the romantic comedy "Leap Year," along with roles in the Sam Shepard-led Western "Blackthorn" and the crime comedy "The Guard." McEllogott also appeared in "Not Fade Away," an indie drama starring other rising stars like John Magaro, Jack Huston, and Bella Heathcote, as well as the late James Gandolfini in one of his last roles. Through hard work and obvious talent, McElligott was slowly building up her resume and reputation to continue to nab bigger and better roles. 
Her first major primetime TV role was Lily Bell in Hell on Wheels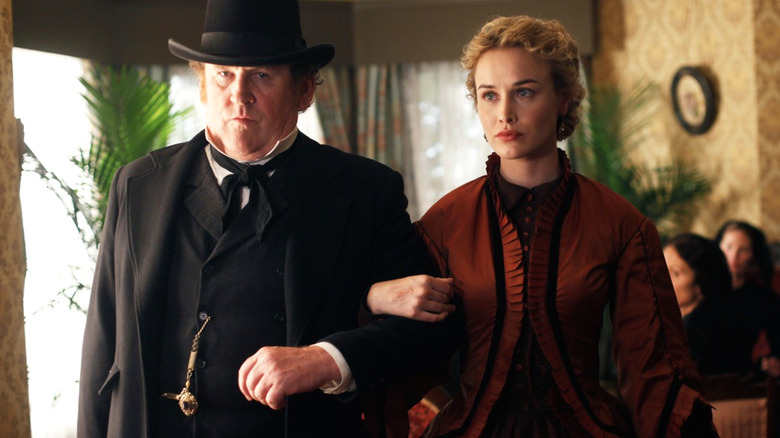 AMC
McElligott's hard work soon paid off, earning her the role of Lily Bell in the AMC Western series "Hell on Wheels." The series is set between the years of 1865 to 1869, focusing on the mobile encampments that were set up by Union Pacific railroad workers as they constructed the first transcontinental railroad. As the railroad construction continued moving as they worked, these small towns would pop up in each new area, with bars, brothels, churches, doctors, and dentists, which found great business with the many men and women traveling West. The National Railroad Museum states that the show's depiction of these encampments is rather accurate, albeit more gritty and action-packed. 
McElligott's character Lily is a recent widow whose husband was a surveyor for the railroad. While she is a refined English lady, Lily has her own interest in the railroad construction, learning a lot from her husband before his death, and more on her own afterwards. With a strong personality and drive to accomplish her goals, Lily becomes a surveyor in her own right, even ditching the skirts and dresses for much more comfortable trousers and shirts. McElligott starred in AMC's "Hell on Wheels" for two seasons before moving on from the series. 
The actress went on to book main roles in three more dramas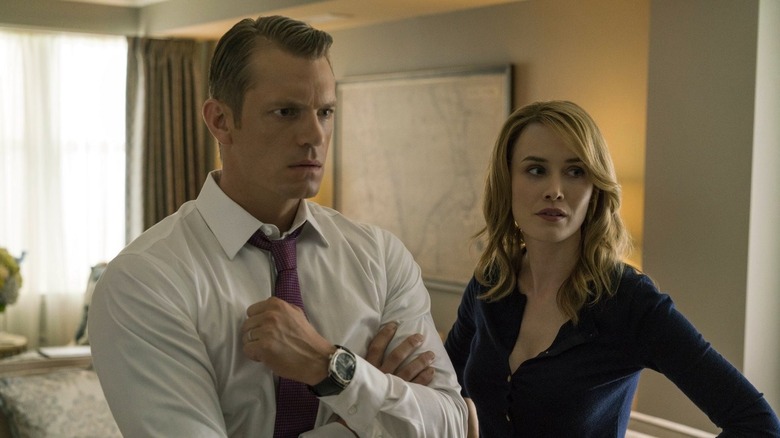 Netflix
A few years after her time on "Hell on Wheels" came to an end, McElligott picked up three more main TV roles in quick succession. The first was playing Louise Shepard in "The Astronaut Wives Club" on ABC. Based on the book of the same name by Lily Koppel, the show focuses on the wives of the Mercury Seven astronauts from 1959. Co-starring Erin Cummings, Yvonne Strahovski, JoAnna Garcia, Zoe Boyle, Azure Parsons, and Odette Annable, the series explores the wives' experiences as their families are thrust into the public eye. With 10 episodes total, "The Astronaut Wives Club" worked as a miniseries and didn't go on to have more seasons.
In 2016 and 2017, McElligott played both Hannah Conway in "House of Cards" and Kathleen Moore in "The Last Tycoon." The former role is a new character in Season 4 of the Netflix series, the intelligent and strategic wife of Governor Will Conway, played by Joel Kinnaman. In Season 5, Will successfully becomes the Republican Party nominee for the President of the United States in a fictional 2016 election. Despite appearing as the perfect, supportive wife, Hannah definitely has her own ambitions, and is unafraid of any challenges she may face. As for "The Last Tycoon," the Amazon series is loosely based on F. Scott Fitzgerald's posthumously published last book of the same name. Set in Hollywood in 1936, McElligott's character Kathleen is a rising actress trying to become a movie star. 
Now McElligott plays a disillusioned superhero known as Queen Maeve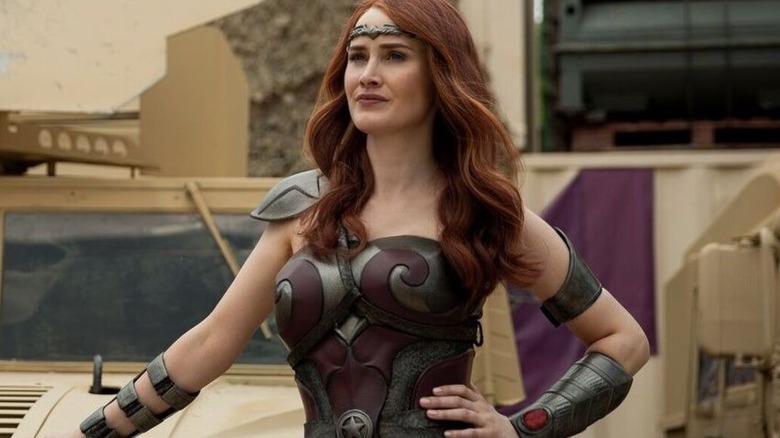 Amazon Studios
While her last few projects were cancelled or affected by other issues, McElligott finally got her huge breakout role in Amazon's "The Boys." Used to playing beautifully elegant yet smart women in period dramas, the character of Queen Maeve is definitely a new direction for the actress. Queen Maeve is intense and powerful, but her dreams of helping people as a superhero have been destroyed by the truth of who the Seven and the people at Vought International really are. When Erin Moriarty's Starlight becomes a member of the superhero team, Queen Maeve initially sits back and lets her coworkers tear the young woman down and destroy her dreams. But over time, Starlight reminds Queen Maeve of what she used to fight for, convincing her to help the Boys with their mission to take down the Seven. 
Going into the upcoming third season of "The Boys," Queen Maeve is dealing with the fallout of an intense confrontation with Homelander (Antony Starr), a psychopath who's constantly been bullying and controlling Queen Maeve ever since she joined the Seven. Finally realizing that she can't pretend to be this cultivated image of a superhero anymore, Queen Maeve is stepping up for herself, and will hopefully gain even more personal strength going forward. Considering that she still has to deal with Homelander, Vought, and the rest of the Seven, it will certainly be a challenge.