Who Plays Tiffany On Amazon Prime's Paper Girls?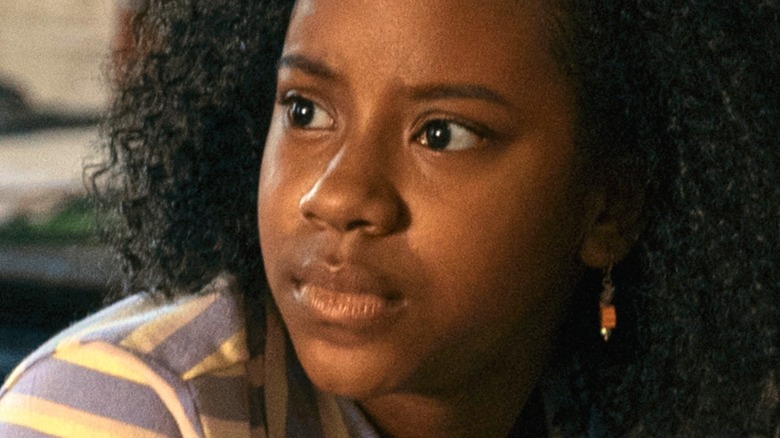 Anjali Pinto/Prime Video
Fans of writer Brian K. Vaughan and illustrater Cliff Chiang have been waiting in anticipation for the upcoming release of Amazon Prime's live-action adaptation of their beloved comic series "Paper Girls." Like the comics it's based on, the show will follow four newspaper delivery girls in the 1980s who end up being sent through time as part of a larger battle for the fate of the world. With the series set to debut on July 29, fans are no doubt getting even more amped to see the quartet of heroines brought to life. 
Vaughan has joined in on the chorus of voices thrilled at how close to their book counterparts the actors who play Erin, Mac, KJ, and Tiffany really are. "And we comic nerds are so specific in what we want out of our adaptations, and we're never happy," Vaughan told Newsweek. "When someone's like, 'oh, that person's hair is wrong. That's not how I pictured them sounding like,' and universally anyone who's read Paper Girls the moment they see that trailer they're like, 'Oh, my God, they got it completely right.'"
If you're trying to figure out who plays Tiffany Quilkin, one of the aforementioned perfectly cast paper girls, here's where you may have seen the actor before.
Camryn Jones plays Tiffany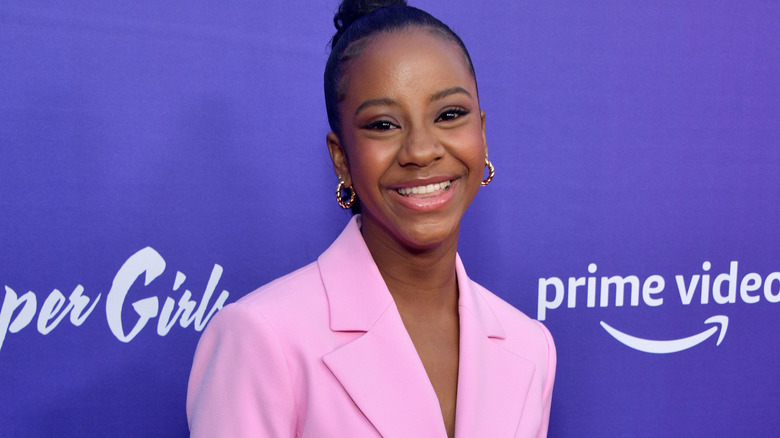 Araya Doheny/Getty Images
Camryn Jones, who plays Tiffany on "Paper Girls," made her feature-film debut in 2017 as a young girl named Samantha in "Created Equal," co-starring Lou Diamond Phillips. In 2018, Jones had a guest role in the short-lived series "The Mayor," starring Lea Michelle, Brandon Michael Hall, and David Spade. In Season 1, Episode 2 ("The Filibuster"), she plays Theresa, a young girl whose school the mayor (Hall) promises to create a new music program for — forgetting it has to be approved by City Council first. The same year, Jones also guest-starred in an uncredited role as Brownie #2 in Season 1, Episode 4 of "Law & Order True Crime: The Menendez Murders."
Jones' next role was Theresa Williams, a dead child whose story is shown in flashbacks in the EPIX drama "Perpetual Grace," starring Ben Kingsley and Luis Guzman. Then she had the small role of Esther in Ava DuVernay's "Cherish the Day," co-starring Alano Miller and Cicely Tyson. Jones has also starred as the lead in a few short films, and voiced characters in Amazon Prime's "Pete the Cat" and Netflix's "Pacific Rim: The Black."
Jones told Stylecaster that auditioning for "Paper Girls" got her invested in the comics. She explained, "I had the audition and then I had the callback, and before I was about to test, I bought the first book of the comics. Read it, loved it, really got into Tiff. I tested and then they told me I got it! After I got it, I bought the rest of the books, and here we are!" 
"Paper Girls" premieres on Amazon Prime on July 29.