Spy X Family Fans Can't Wrap Their Heads Around This Loid Spy Tool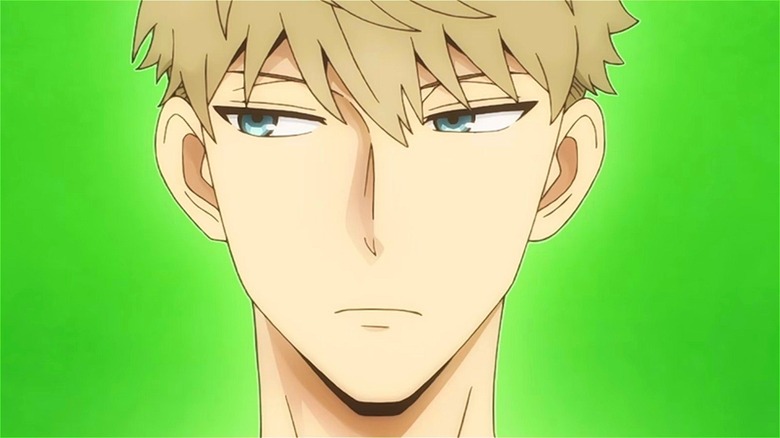 TXN (TV Tokyo)
As anime continues to explode in popularity, shows like "Spy x Family" are riding the wave to massive success. The series follows the notorious superspy Twilight/Loid Forger (Takuya Eguchi/Alex Organ) as he forms a fake family in order to infiltrate an elite private school and kill a high-level target.
Of course, things grow more complicated when Loid forms a marriage of convenience with Yor (Saori Hayami/Natalie Van Sistine), a deadly assassin, and adopts an orphan with psychic powers named Anya (Atsumi Tanezaki/Megan Shipman) to complete the facade. To complicate matters further, Yor's brother Yuri (Kensho Ono/Dallas Reid) works for a rival agency to the one that employs Loid.
Naturally, when it comes to accomplishing the kinds of dangerous missions he takes on, Twilight must incorporate his connections with the agency and a bevy of top-secret gadgets to get the job done. However, fans of "Spy x Family" are finding themselves increasingly puzzled by one of the special tools that the elite agent wields during his missions.
Fans are curious about Loid's masks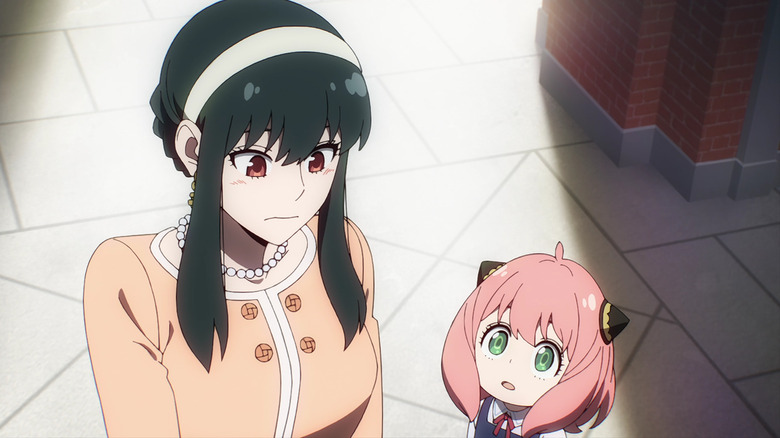 Toho/Crunchyroll
On the r/SpyxFamily subreddit, u/Duspende wondered where all of Loid's masks come from in the show. "They're clearly not a bunch of masks that were made ahead of time, but masks of actual people he comes across," the user wrote. "Do I need to just suspend my disbelief, or is there an answer to this?" Though the masks that Loid utilizes in "Spy x Family" seem to be similar to the ones that other spy characters like Ethan Hunt use in the "Mission Impossible" series, he's somehow able to seemingly whip them up at a moment's notice in the series. "Loid is such a brilliant spy that not even the mangaka knows," answered u/Raghav_Singhania in the top comment, suggesting that it can't be explained in any reasonable fashion.
u/AppleDot09 had a more helpful response. "He's probably using some kind of silicone to make them," they said. "Kind of in a similar way to how special effects/make-up is done for movies, but because this is a fictional universe and he has a lot of experience, he can probably do it super fast." To be fair, "Spy x Family" takes place in a very zany world where cartoonish logic often applies. Take, for instance, Season 1, Episode 4 ("The Prestigious School's Interview"), which features the entire family getting changed twice instantaneously in the middle of a crowded campus without anyone noticing.
The animation team checks every little detail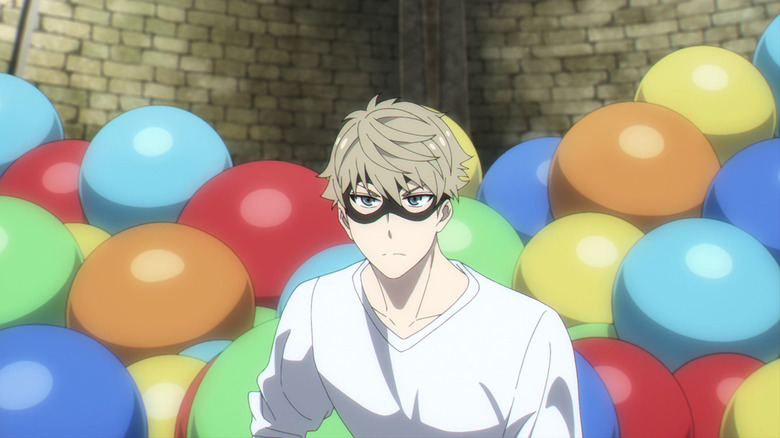 Toho/Crunchyroll
Kazue Hayashi and Kazuki Yamanaka are the animation producers for "Spy x Family," and they sat down with Crunchyroll to discuss the show. "We wanted to show Loid as a big cool spy," said Hayashi. "Of course, we took advantage of the animation aspect with this. After that consideration, we selected to integrate those scenes."
The two also discussed fan-favorite Anya and how they make her extra adorable in the series. "I like Anya's faces in the zoomed-out shots," said Yamanaka. "In those scenes, Anya's eyes are described as just being 'dots.'" Meanwhile, Hayashi preferred Anya's expression of sorrow above all others. "I like many of her faces," he said. "But I especially like Anya's face when she apologizes to Damien, and she's crying. Although Anya can have some 'evil' faces, she has a very cute crying face."
The attention to detail between Wit Studios and CloverWorks is undoubtedly one of the greatest strengths of "Spy x Family," and it's nice to see just how much thought and effort has gone into making the characters pop in terms of the animation. Look for more "Spy x Family" when the series returns later this year.