Anime Fans Won't Have Long To Wait For Spy X Family's Second Cours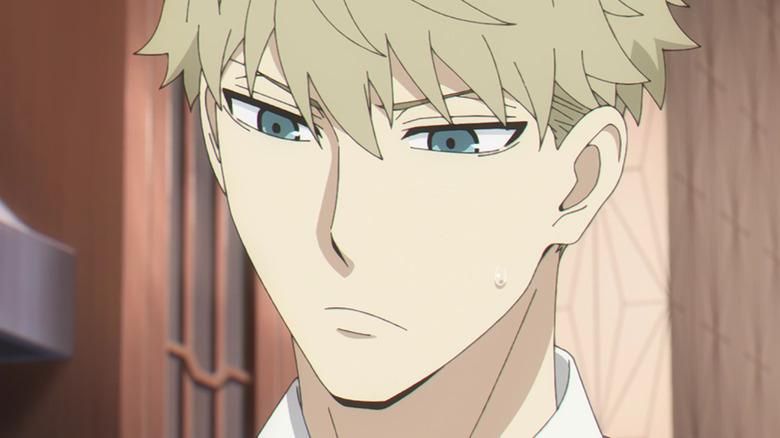 Toho/Crunchyroll
When it comes to gangster anime, "Spy x Family" offers one of the silliest premises around. Following a spy, an assassin, and a psychic who reluctantly find themselves forming a fake family, the anime has emerged as one of the most popular new shows in 2022 (via MyAnimeList). The series is set in a fictional European nation, with a Cold War-type conflict setup between two rival countries. As superspy Twilight (Takuya Eguchi/Alex Organ) tries to stop a conflict from brewing between the two nations, he finds me must infiltrate the upper crust of an elite educational institution. To do so he adopts a psychic named Anya (Atsumi Tanezaki/Megan Shipman) and enters a marriage of convenience with an assassin called Yor (Saori Hayami/Natalie Van Sistine).
If this all sounds ridiculous, that's kind of the point. While all three are forming a fake family, they are also trying to keep their secrets from each other, even as they chase after their own individual goals. Luckily for fans who happen to be enamored with the show, a new set of episodes of "Spy x Family" is already on the way, and much sooner than you may have expected.
More episodes are coming in October
Though the first season only wrapped recently, fans ready for more have some great news — because new episodes of "Spy x Family" are coming in October 2022. 
Going off of the trailer for cours 2, Yor's brother Yuri (Kensho Ono/Dallas Reid) will be even more of a threat in the ongoing story than he already has been. Yuri works for the opposing intelligence force to Twilight's organization and, as such, is already suspicious of Twilight aka Loid Forger. Meanwhile, the fan favorite good boy, Bond, will be appearing in the new cours as well. A scene in the trailer showed Anya racing eagerly to an unknown destination on the dog's back. Though there was only a brief glimpse of Bond in the finale of the first cours, fans will know that Bond also possesses a secret ability: precognition.
While only manga readers are truly prepared for what kind of wacky new adventures this phony family will get up to in the next batch of episodes, fans of the anime won't have to wait long to find out for themselves. Look for cours 2 this October on Crunchyroll and Hulu.