Spy X Family - What We Know So Far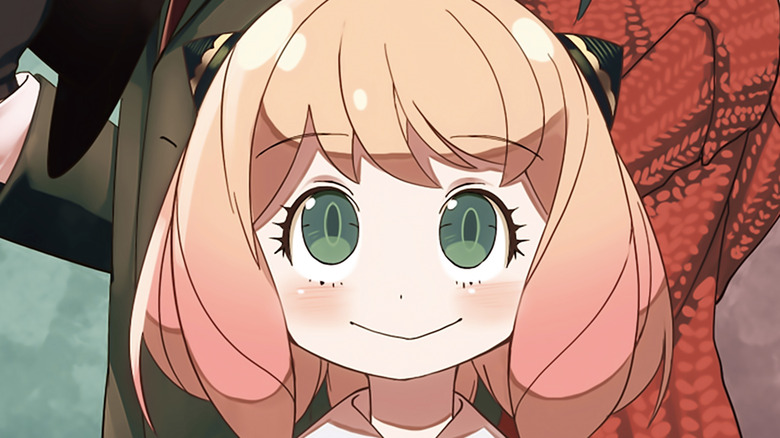 WIT STUDIO/CloverWorks
People often say that domestic life is a boring one, but for the protagonists of "Spy x Family," it is anything but. Based on the original manga written and illustrated by Tatsuya Endo, "Spy x Family" is an upcoming anime about a spy whose new family is certainly more than they appear. The anime comes courtesy of a collaboration between WIT STUDIO and CloverWorks, two studios that are responsible for some of today's most popular anime, such as like "Attack on Titan" and "Fairy Tail." With a healthy mixture of comedy and action, "Spy x Family" may just become the next great espionage anime.
The information we do have of "Spy x Family" paints the picture of an incredibly interesting series. With that in mind, here is what we know so far about the anime adaptation of "Spy x Family," which premiered on October 1.
Who are the characters in Spy x Family?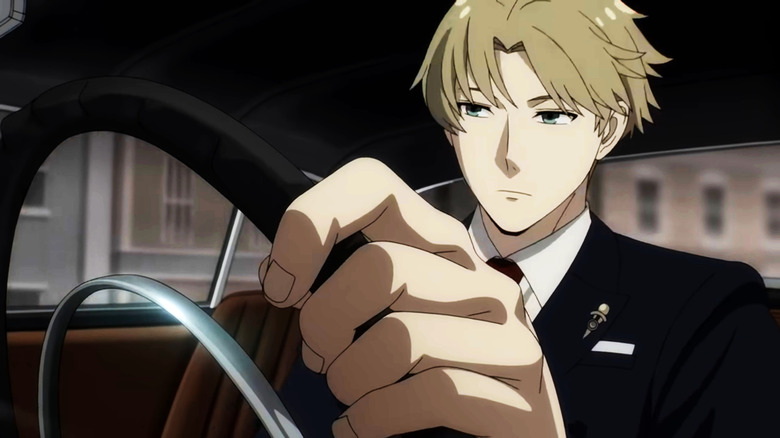 WIT STUDIO/CloverWorks
If you couldn't guess by the title, there are two main elements to "Spy x Family." The first is, of course, the spy, who happens to be our protagonist in this situation. This is a man named Loid Forger, code name "Twilight." Forger is an expert in the spy business, but his latest mission has one unique caveat: he must pose as a family man. As such, he adopts a child and takes a wife so that his cover is not broken. Loid is voiced by Takuya Eguchi (via Anime News Network).
The second half of this domestic equation is the wife and daughter that make up Loid's family. Unfortunately, Loid slips up a bit when picking his family. Unbeknownst to him, his new bride is actually an expert assassin named Yor Briar, code name "Thorn Princess." Meanwhile, his adopted daughter is a sweet little girl named Anya, who also happens to be a telepath. Thanks to her mind reading abilities, Anya knows everything going on in their odd situation, but she doesn't tell her "parents." The voice actors for Yor and Anya are currently unknown.
What is the plot of Spy x Family?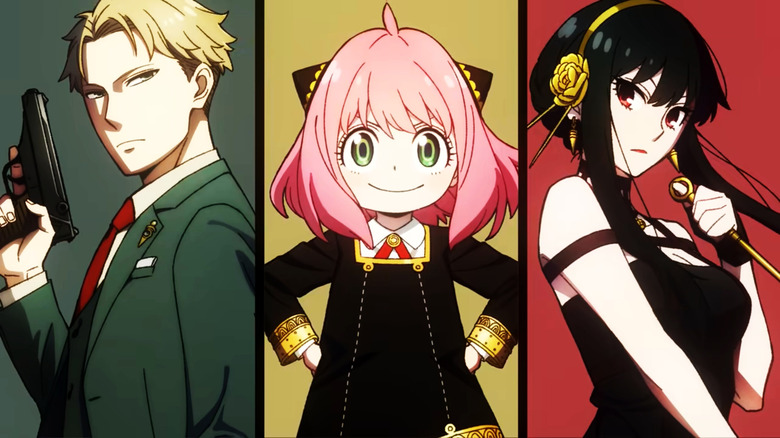 WIT STUDIO/CloverWorks
You'd think that a show about an international spy and a deadly assassin raising a telepathic toddler would be action-packed and brimming with thrills, and you'd be correct. The trailer for the series shows off its fair share of action. However, "Spy x Family" is also classified as a comedy, and given its themes of domesticity, the series likely has an abundance of slice of life elements.
Regardless of what kind of manga it is, the actual story remains the same. In order to prevent war from breaking out, Loid begins spying on a foreign political official and his family. To do so, he must enroll his own child in the same prestigious academy as the politician's son, forcing Loid to juggle his new domestic life with his professional one. Can he get the information he needs without breaking his cover, and will he ever learn that his new wife and child are more than they appear?