Disney+'s What If...? Season 2 Will Tackle An Iconic Neil Gaiman Story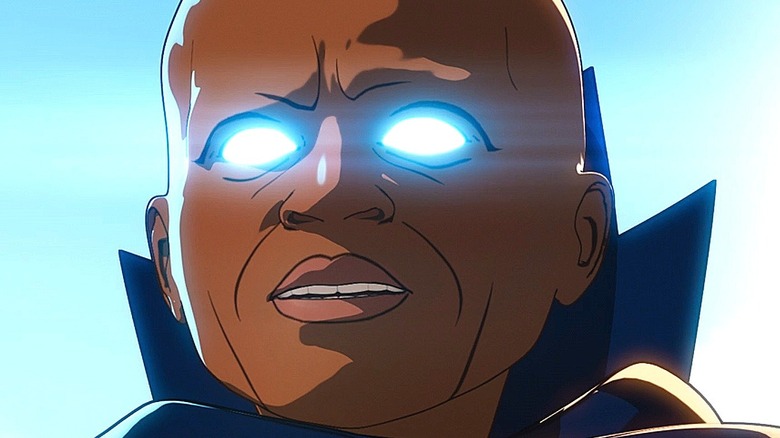 Marvel Studios/Disney+
As San Diego Comic-Con takes place this weekend, Disney and Marvel have maintained a massive presence, with breaking news rolling in at a rapid pace regarding upcoming Marvel Cinematic Universe projects. We've seen clever promotion for the upcoming "She-Hulk: Attorney at Law," and now we have some hints of what to expect for Season 2 of the animated Disney+ MCU series, "What If...? The 1st season, which reimagined the characters MCU fans know and love in alternate universes where things turned out differently from the live-action movies, was a massive success, telling mind-bending stories and garnering multiple Emmy nominations. Now, we have word that Disney has equally ambitious plans for Season 2 of "What If...?" planning to bring one of author Neil Gaiman's most notorious storylines to the small screen.
Gaiman has been a fixture in the comics industry for decades. A friend of Alan Moore, Gaiman took over the "Watchmen" writer's "Miracleman" series when it was acquired by Marvel. Gaiman would go on to pen his own celebrated series, "Sandman," for DC's Vertigo imprint. That series has itself been adapted into a highly anticipated live-action series for Netflix, arriving next month, and we may learn more about it at DC's Comic-Con events. But Gaiman's work frequently took him across the aisle to Marvel Comics, where he wrote two series for the publisher, including a run on "Eternals" in 2008.
Now, with information obtained by Ryan Scott of /Film, we know that Season 2 of "What If...?" will feature what is perhaps Gaiman's best-known storyline for Marvel Comics.
Marvel 1602 will feature in Season 2 of What If...?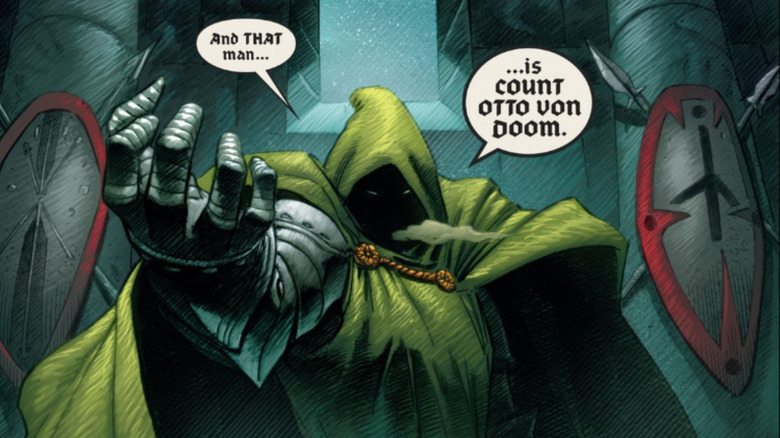 Andy Kubert/Scott McKowan/Richard Isanove/Neil Gaiman/Marvel Comics
According to notes taken by /Film's Ryan Scott during a "What If...?" panel at this week's San Diego Comic-Con, Neil Gaiman's iconic "Marvel 1602" storyline will be featured in Season 2 of "What If...?" First published in 2003, the "1602" story finds Marvel's most recognizable characters placed far in the past as they navigate the politics of Old England during its titular year. Author Neil Gaiman wrote in the afterword to the graphic novel that, in the wake of the September 11, 2001 terrorist attacks, he did not want modern technology such as planes and bombs in his story, and the idea of the 17th century evoked within him a "sense of playfulness, and of being part of a world a-borning."
The series, while beloved by many fans, got a mixed reception from critics following its debut in 2003. Time Magazine's Andrew Arnold even named it the "worst comic of the year," though Gaiman needled Arnold in the graphic novel's afterword for "ruining the effect" of that criticism by later walking back his disdain.
Whether the "Marvel 1602" storyline will be serialized in Season 2 of "What If...?" is unknown, but given the contained, episodic structure of Season 1, it's likely to appear as a one-off episode. For now, Gaiman fans can take pleasure in knowing the author's Elizabethan reimagining of the Marvel universe will finally make its way to the MCU under the all-seeing eyes of The Watcher.