Tyrese Gibson Threatens To Leave The Fast And Furious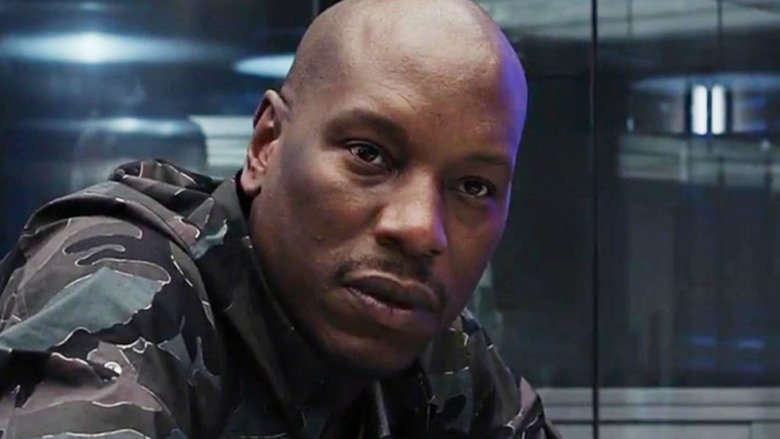 It sounds like we'll never see Tyrese Gibson and Dwayne Johnson together in another Fast and Furious movie.
Gibson, who plays Roman Pearce in the franchise, has been in a public feud with Johnson basically since it was announced that there will be a spinoff based on Johnson's character Luke Hobbs. Gibson was worried that production of that movie could interfere with the upcoming Fast and Furious 9, and now that Fast 9 has officially been pushed back an entire year, Gibson has again taken to Instagram to vent.
Addressing his "loyal fans and loved ones from OUR Fast universe," Gibson wrote, "I'm sorry to announce that if Dewayne [sic] is in Fast 9, there will no more Roman Peirce [sic]. You mess with family and my daughters survival I mess with yours." Gibson then called Johnson a "clown" and a "candy-ass b****" and accused Johnson of using steroids.
Gibson previously called out Johnson for delaying the next Fast and Furious movie. "Congratulations to The Rock and your brother-in-law aka 7 bucks producing partner [Hiram Garcia] for making the Fast and the Furious franchise about YOU. And like you, DJ, even if they call, I will not be deleting this post. Gn, folks. See you in 2020 April. Fast family, right? Nah. It's about Team Dwayne. Three years. Will it be worth the wait?... Will this be another Baywatch?"
This isn't the first time a longtime cast member has threatened to leave the Fast and the Furious. Michelle Rodriguez said she would walk away unless the next movie "shows some love" to the female characters.
Read Gibson's latest posts below.