Tyrese Gibson Blames Dwayne Johnson For Fast And Furious 9 Delay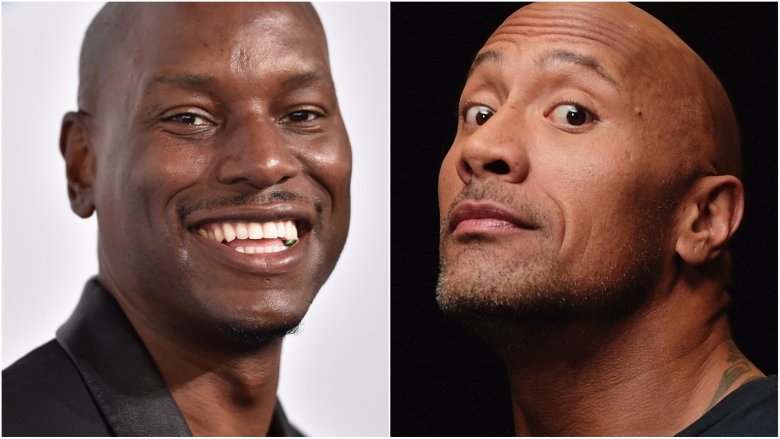 Getty Images
Tyrese Gibson is definitely furious, and he's not afraid to call out the Rock about it. 
Yesterday, Universal announced that Fast and Furious 9 has been pushed back a year from 2019 to 2020. And while the studio didn't specify why the move was made, franchise co-star Gibson thinks the blame falls entirely on Dwayne Johnson. 
A few weeks back, Gibson publicly begged Johnson not to delay the movie with the planned spinoff about Johnson's character Luke Hobbs and Jason Statham's Decker Shaw.
"If you move forward with that Hobbs movie, you will have purposely ignored the heart-to-heart moment we had in my sprinter," Gibson wrote to Johnson on Instagram. "I don't wanna hear from you until you remember what we talked about. I'm on your timeline cause you're not responding to my text messages. Fast family is just that, a family. We don't fly solo."
Now that Fast 9 has been sidetracked, Gibson took to Instagram with a particularly scathing message to Johnson. "Congratulations to The Rock and your brother-in-law aka 7 bucks producing partner [Hiram Garcia] for making the Fast and the Furious franchise about YOU. And like you, DJ, even if they call, I will not be deleting this post. Gn, folks. See you in 2020 April. Fast family, right? Nah. It's about Team Dwayne. Three years. Will it be worth the wait? No Shaw, just Hobbs. Will this be another Baywatch? Guys, guys, just relax. I'm just a passionate film critic." 
Things are definitely messy behind the scenes of the franchise. Michelle Rodriguez also threatened to walk away unless writers "show some love to the women of the franchise." It's also not clear if The Fate of the Furious director F. Gary Gray will return.