Famous Actors Who Have Been In More Than 100 Movies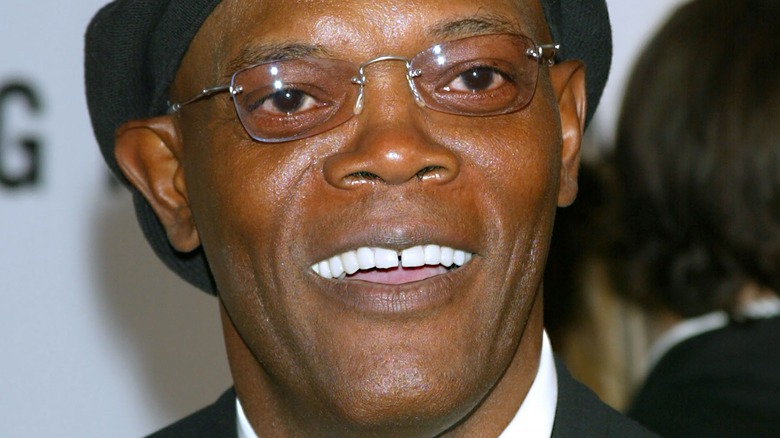 DFree/Shutterstock
Making a movie is no small task. Not only does it involve a significant amount of effort for pretty much everyone involved, but in most cases, it is a huge time investment. Even just the actual shooting of a movie — not accounting for any pre- or post-production, press tours, etc. — typically takes one to four months, sometimes more (per Studio Binder). Not to mention that most movies require at least some travel for the people involved, often to entirely different countries and/or with significant daily commute times to and from the set.
With all of this in mind, it's no wonder that most actors don't make more than one movie per year, with some even taking a year or two off between projects. So when one considers that there are actors that have appeared in over 100 movies over the course of their careers, it's an impressive fact indeed. What's even more remarkable is how many of them had already reached that milestone before they even hit their 60th birthday. 
It might go without saying how many bit players and character actors have made hundreds of movies during their careers — but what about big-time, household-name movie stars? When considering the latter, there are only a select few who have crossed the 100-movie threshold. 
Michael Caine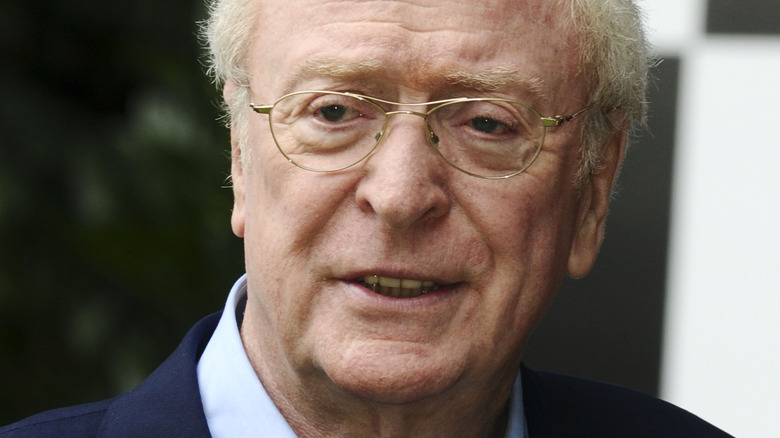 Featureflash Photo Agency/Shutterstock
The fact that Michael Caine has appeared in over 100 movies might not be as big of a surprise as some of the other actors on this list, given that he was making movies all the way back in the 1950s. After a number of small roles in that decade — many so small that he wasn't even credited in them — Caine's breakthrough role was in the 1964 epic war film "Zulu." Soon after, he got to lead a franchise when he starred as the James Bond-esque Harry Palmer in "The Ipcress File" and two sequels (two more followed decades later). He would later pay homage to his early days playing a British spy when he appeared as Austin Powers' father in "Goldmember."
More recently, Caine is most associated with his frequent collaborations with filmmaker Christopher Nolan. They first worked together when Caine played Alfred in "Batman Begins," a part he'd reprise in two more Nolan-directed Batman movies. Caine also appeared in "The Prestige," "Inception," "Interstellar," "Dunkirk," and "Tenet" in roles of varying sizes. The 2021 comedy "Best Sellers" was Caine's 133rd film. 
Danny Glover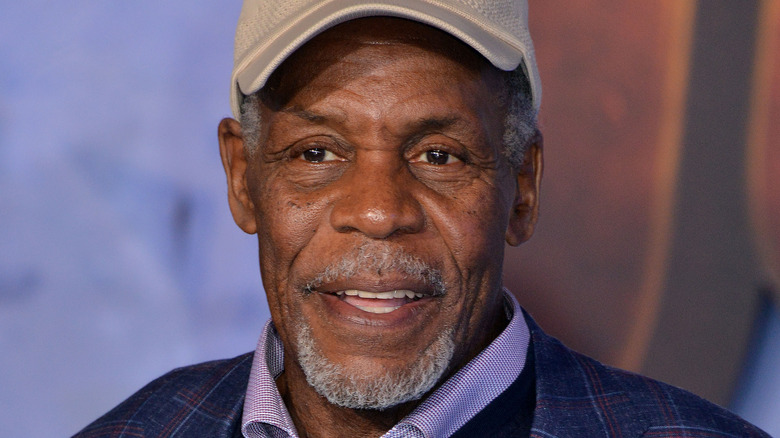 Tsuni-USA/Shutterstock
Danny Glover might have become a breakout star with the "Lethal Weapon" series, but he had already been appearing in films for 10 years when he first played Sgt. Roger Murtaugh, the by-the-book cop who's getting "too old for this s***." Within his first decade as an actor, he had already worked with Clint Eastwood, Harrison Ford, Steven Spielberg, and Gene Hackman, and appeared in several Best Picture nominees. In the '90s, the work really started to pick up for Glover, and he actually became even more prolific as the decades went on.
Glover soared past the 100-movie mark in the mid-2010s, a period that saw multiple years where he made as many as eight movies in a single 12-month span. Among his recent standout work is the 2018 black comedy "Sorry to Bother You," the third "Jumanji" movie, and helping to send off Robert Redford in that actor's supposed final film, "The Old Man and the Gun." 
Eric Roberts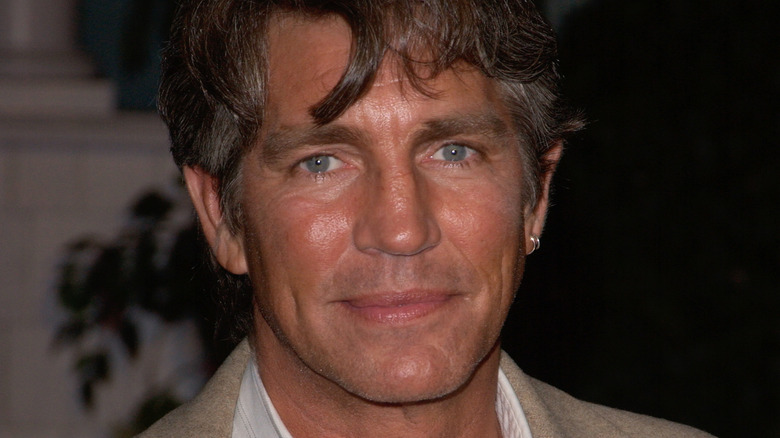 Featureflash Photo Agency/Shutterstock
There's no debating which of the Roberts siblings is the most famous or the most "accomplished." But in terms of quantity, Eric has Julia beat by several miles. He's been called "the hardest working man in Hollywood," and is among a small few actors who have passed the 600-screen-credits mark. Even more remarkable is that over 200 of those are from movies alone, a milestone he smashed past in the 2010s when he was making so many movies that it's hard to know when he even found time to eat or sleep. 
In 2013 alone, Roberts appeared in over 30 films, keeping up a similar level of work for each of the remaining years of that decade. Needless to say, a lot of those were smaller indie or "B-movies," but that's not to say that Roberts doesn't appear in plenty of blockbusters. Among Roberts' more notable bigger films are "The Dark Knight," "Inherent Vice" (where he won an Independent Spirit Award along with the rest of the cast), and his Oscar-nominated turn in 1985's "Runaway Train." He's also the father of "American Horror Story" star Emma Roberts. 
Christopher Lee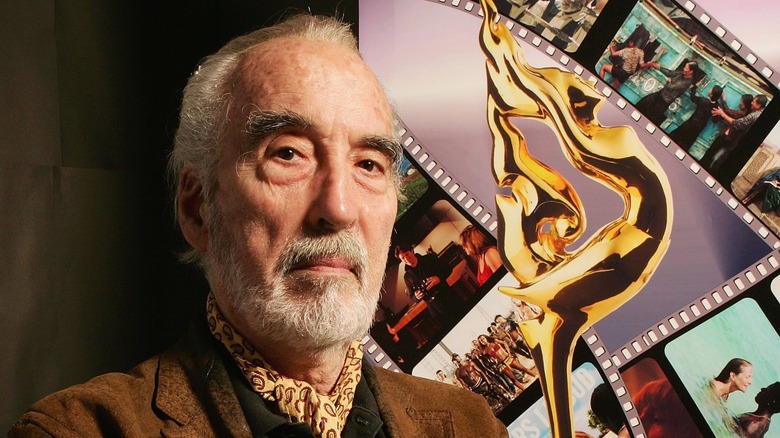 Patrick Riviere/Getty Images
The ridiculously impressive career of the late Christopher Lee goes all the way back to the 1940s, but it's when he played Dracula in multiple horror outings from Hammer Films in the '50s that he first set about becoming a legend. He quickly became a go-to villain, playing a bad guy in such major franchises as the James Bond series, "Star Wars," and "The Lord of the Rings." It's hard to think of anyone who has done battle with more of Hollywood's iconic protagonists than Lee.
Lee was already in the triple digits in terms of film credits by the 1970s, but had no intention of slowing down despite being in his 50s at that point. A few years before his death in 2015 at the age of 93, Lee surpassed 200 movie credits, including several posthumous releases. It's a career that will never be equaled in terms of how many different eras of Hollywood it spanned, or how many different enormous franchises he got to play a major villain in.
Nicolas Cage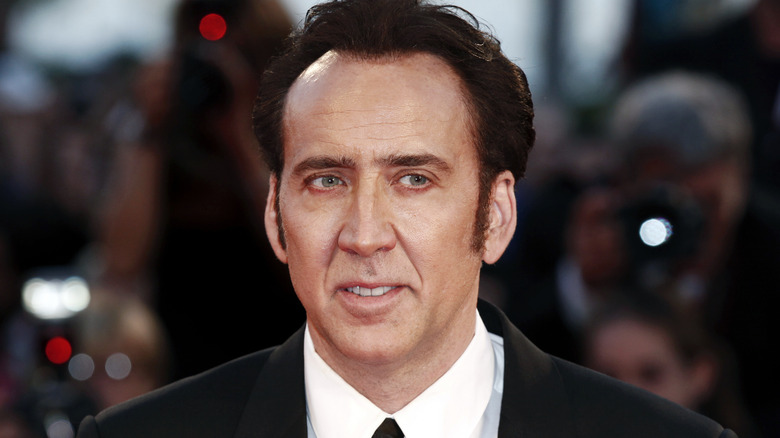 Andrea Raffin/Shutterstock
Admittedly, Nicolas Cage might not have reached the 100-movie mark — at least not as soon as he did — without the many direct-to-video movies he did in the 2010s. By Cage's own admission (per Variety), he did those movies to help pay for some financial issues he was facing, though he maintains that he gave 100% to each and every one of them. If there is one thing that Cage can never be accused of, it's not going all-in and then some on a performance.
While he comes from Hollywood royalty by being a member of the Coppola family, Nicolas Coppola chose to be credited as Nicolas Cage very early on so that he could make his way on his talents rather than his famous name. And it worked, as the actor quickly racked up roles in several '80s classics right at the start of his career — "Fast Times at Ridgemont High" (before the name change), "Raising Arizona," and "Moonstruck." He then turned into a bona fide leading man and movie star in the '90s with "Con Air," "Face/Off," "Gone in 60 Seconds," "The Rock," and "City of Angels," to name a few. In recent years, his career has seen a renaissance with acclaimed performances in movies like "Pig," "Mandy," and "The Unbearable Weight of Massive Talent." 
Whoopi Goldberg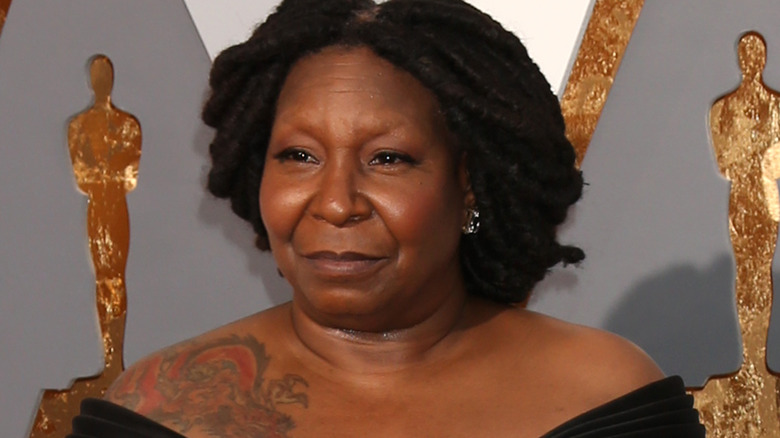 Kathy Hutchins/Shutterstock
Whoopi Goldberg is probably more commonly associated with her work as a comedian, talk show host, and "Star Trek" bartender, and seems to only do the occasional film. But the EGOT winner is actually in the 100+ movie club, already nominated for an Oscar for "The Color Purple" way back in 1985 and continuing to work steadily on the big screen into the 2020s. 
Goldberg has always balanced comedies with dramas throughout her filmography, moving between movies like "Sister Act" and "Girl, Interrupted" with ease. She would win her first and so far only Academy Award for her scene-stealing turn in 1990's "Ghost," one of a fairly small percentage of acting Oscars awarded to largely comedic performances. Goldberg would reprise her Guinan character from "Star Trek: The Next Generation" for two "Next Generation" feature films, showing that sci-fi is yet another genre she isn't afraid to tackle. She has also lent her voice talents to animated films like "The Lion King" and "Toy Story 3." She's only just barely over the 100-movie milestone in terms of fictional films, but when including feature-length documentaries she's participated in, that number soars into the 130s.
Danny Trejo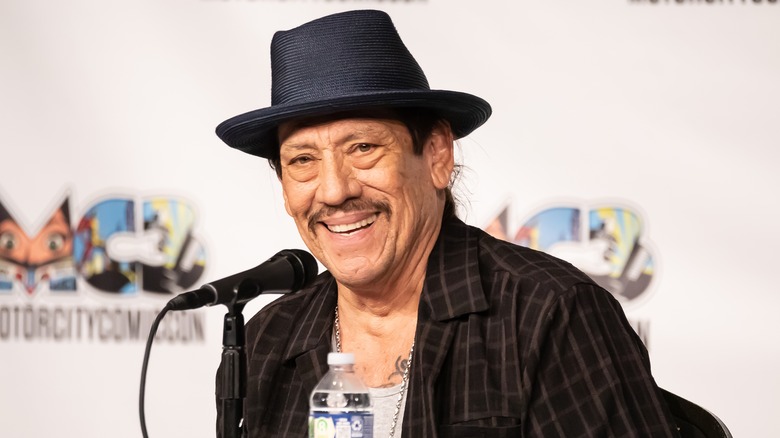 Brandon Nagy/Shutterstock
To have appeared in over 200 movies is a remarkable feat for any actor. But for Danny Trejo to have achieved that despite not even starting to act until he was in his 40s makes it all the more astounding. After making the choice to finally turn his life around during one of his numerous prison stints, Trejo decided to give acting a shot and found that his rough-and-tumble looks and distinctive voice made it easy to find film work. But it was in the mid-'90s, particularly when he started getting cast in the movies of filmmaker Robert Rodriguez, that Trejo became a household name.
Throughout his career, Trejo has frequently switched back and forth between playing into and also poking fun at his tough guy persona, as willing to crack jokes as he is to crack skulls. By most accounts, he is an absolute sweetheart on film sets, and combined with just being a hard worker, that's likely the reason why he has managed to stay so prolific through his acting career — which now stretches across five decades. 
Donald Sutherland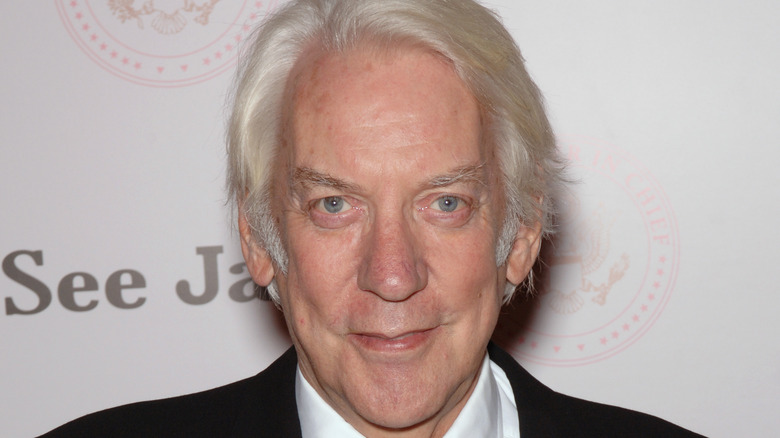 Featureflash Photo Agency/Shutterstock
Noting by several journalists as one of the best actors to have never been nominated for an Oscar, Donald Sutherland indeed has had the kind of career that makes it easy to assume he's already got at least half a dozen Academy Award nominations. He started his 50-plus-year film career in the 1960s, though it wasn't until the '70s that he first started to achieve significant fame through movies like "Invasion of the Body Snatchers," "Animal House," and "M*A*S*H."
Sutherland has remained prolific all the way through to the 2020s, constantly balancing smaller films with mainstream Hollywood fare. To the younger generations of film fans, he will perhaps forever be known as President Snow in the "Hunger Games" film series, which somewhat humorously earned the then 78-year-old actor both Teen Choice Award and MTV Movie Award nominations. But such is Sutherland's career, with his over 150 films spanning such a wide variety of eras and genres that each generation likely knows him for something completely different than the last — and would be surprised at the movies that the other generations know him for. 
Jackie Chan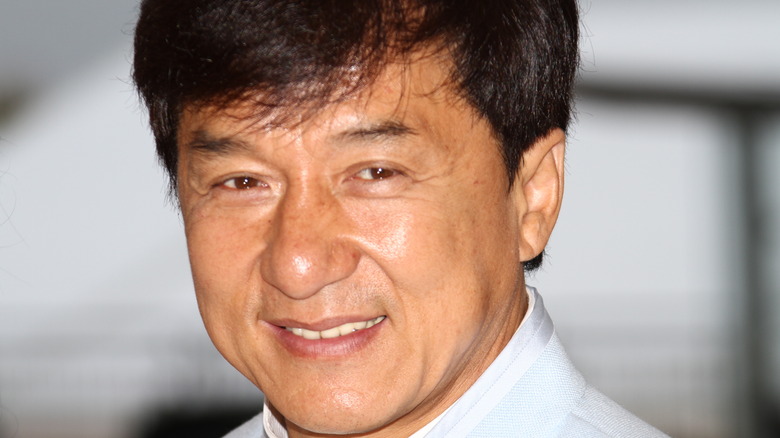 Denis Makarenko/Shutterstock
By the time Jackie Chan fully and truly broke through in the U.S. — by way of his first big crossover hit, "Rumble in the Bronx," in 1996 — he had already starred in over 60 movies, and that doesn't even count films where he was just an extra or only did stunt work. Of course, he had appeared in "The Cannonball Run" and its sequel many years before, but those movies didn't exactly make him a Hollywood superstar.
While Chan has only appeared in 20 or so American productions — most notably, the "Rush Hour" and "Kung Fu Panda" franchises — he has been and remains extremely prolific when it comes to making films in his native China. He has comfortably surpassed the 150-film threshold, which is especially impressive given how physically taxing most of his films are and the fact that he's performed life-threatening stunts in a high number of them. While he has often balanced silly movies with serious ones in China, it wasn't until 2010's remake of "The Karate Kid" that he first took on a more serious role in an English-language film. Most recently, he did so again with his acclaimed turn in the 2017 action thriller "The Foreigner."
Samuel L. Jackson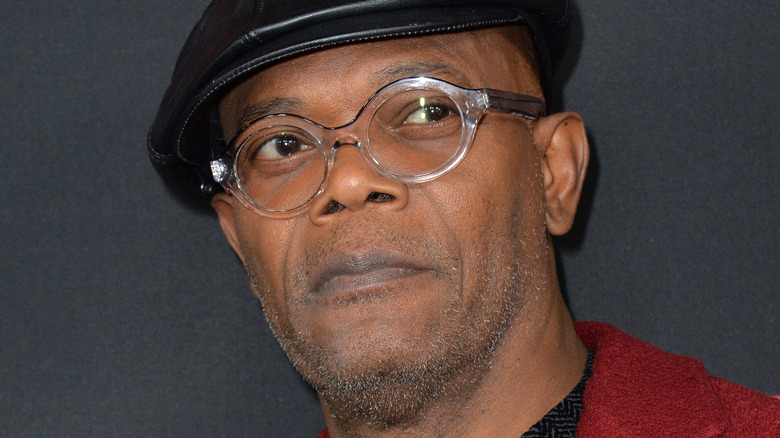 Featureflash Photo Agency/Shutterstock
Considering that Samuel L. Jackson has appeared in more than 10 Marvel Cinematic Universe movies, seven Spike Lee films, and six Quentin Tarantino movies alone, it probably won't come as a surprise that he's easily been able to surpass the 100-movie mark as a whole. It's a number he smashed through during the 2000s, closing in since then on the 150-movie mark. Considering he was in eight movies in just 2019 alone, it doesn't look like that number will be capping off any time soon.
In addition to the above mentioned collaborations, Jackson has also appeared in huge movies like "Jurassic Park," "Die Hard with a Vengeance," "Goodfellas," "A Time to Kill," multiple "Star Wars" films, and two installments of M. Night Shyamalan's "Unbreakable" film series. Jackson has also played pretty much every type of role, from leading man to sidekick, good guys and bad, and everything in between. He also currently holds the distinction of being the highest-grossing actor of all time (per Statista), though it's worth noting that the MCU, "Star Wars," and "Jurassic Park" alone are basically enough to put him there. 
Keith David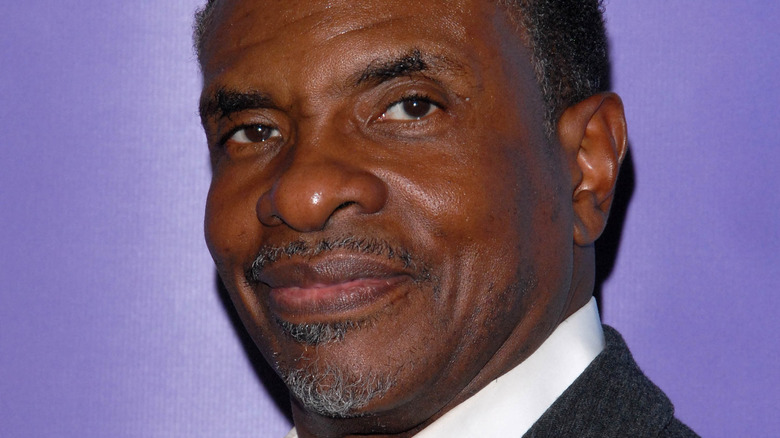 s_bukley/Shutterstock
From his imposing frame to his deep, booming voice, Keith David has one of the most distinctive look-and-sound combinations in Hollywood. It's not hard to imagine why he's been cast in so many movies over the course of his career — close to 150, in fact. It also helps that David can move effortlessly between genres, appearing in the wild comedy "There's Something About Mary," following it up two years later with an intense drama like "Requiem for a Dream," and feeling like a natural in both films.
David's film career started in 1979, and within 10 years he had already showcased his willingness and ability to bounce between genres with movies as varied as "Platoon," "The Thing," "Road House," "They Live," and "Always." He also doesn't let pride get in the way of playing even the smallest parts in movies despite how much success he has had and how big of a name he is. Not surprisingly, his trademark pipes have also made him a great fit for voice work, playing roles in movies like "The Princess and the Frog," "Coraline," and the English dub of "Princess Mononoke."
Robert De Niro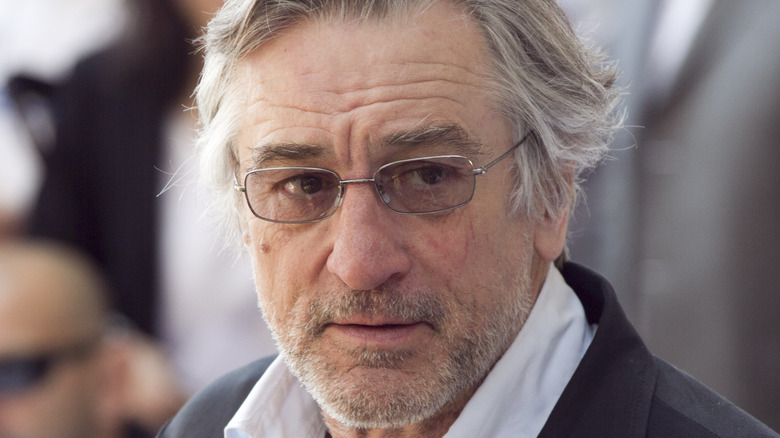 Denis Makarenko/Shutterstock
Of all the actors on this list, it might be the most surprising to learn that Robert De Niro has made more than 100 films in his career. He comes off as the type of person who is somewhat selective with his roles, and isn't really interested in doing things just for the paycheck. But De Niro has been more prolific than you might realize, having surpassed 100 movie credits just within the last few years.
Of course, De Niro made 10 movies with Martin Scorsese alone, starting with "Mean Streets" and continuing on through 2022's "Killers of the Flower Moon." In recent years, he has also developed a fondness for filmmaker David O. Russell, with 2022's "Amsterdam" marking their fourth collaboration. Also helping to add to De Niro's resume are his comedy franchises, with "Analyze This" spawning a sequel and "Meet the Parents" spawning two. Other hits, both past and recent, include "Joker," "Wag the Dog," "Heat," "The Untouchables," and "The Godfather Part II."
James Hong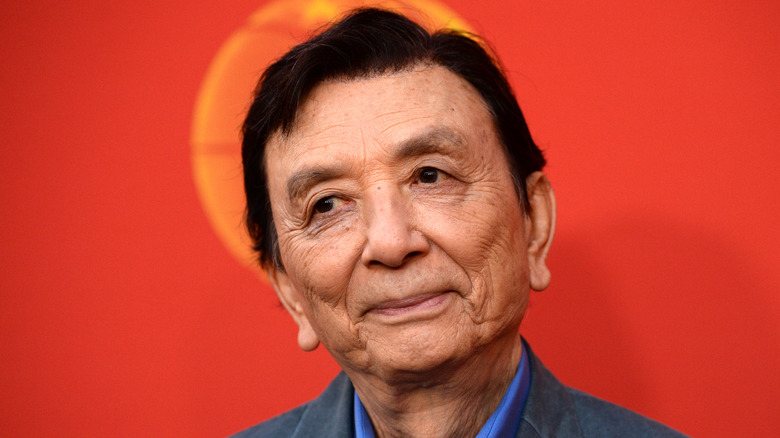 Amanda Edwards/Getty Images
The one exception we made to the "no character actors" rule when making this list was James Hong, as he seems to have risen well beyond being just another character actor. For proof of this, look no further than him receiving a long overdue star on the Hollywood Walk of Fame in 2022, an honor that far too few character actors are bestowed with. His memorable turn in 2022's "Everything Everywhere All At Once" sees Hong's film role tally closing in on an impressive 150 — and that's to say nothing of the television and video game roles which bring his total number of screen acting credits to well past the 400 mark.
Hong is an actor who just clearly loves what he does. Even as he started regularly getting sizeable roles in Hollywood movies of the '80s and '90s like "Blade Runner," "Big Trouble in Little China," "Wayne's World 2," and "Mulan," Hong continued to take on even the tiniest parts in both movies and on television. Well into the 2010s, Hong continued to show up for single-episode appearances on numerous different television shows, despite having a steady gig playing Mr. Ping in the "Kung-Fu Panda" movie franchise. Perhaps not surprisingly, he was one of the only actors to reprise his role on both "Kung Fu Panda" television shows.