The Old Man's Pej Vahdat Gushes About The Upswing Of Middle Eastern Representation In Hollywood - Exclusive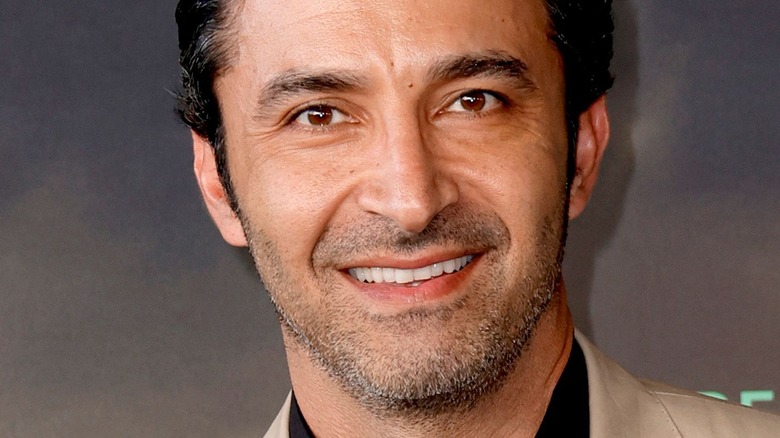 Frazer Harrison/Getty Images
While actor Pej Vahdat is thrilled to be playing a pivotal role in Jeff Bridges' dramatic thriller "FX's The Old Man," he's equally as excited that the series is giving him yet another major opportunity as an Iranian American actor in Hollywood. More Middle Eastern representation in showbiz is on the top of the list of Vahdat's passions as an actor, and in the case of "The Old Man," he's excited to have earned a challenging role with refreshing material.
"It's truly something that keeps you going," Vahdat told Looper in an exclusive interview. "Sometimes, you do this stuff — and you're grateful for all the work, of course — but then sometimes something like this comes along and you're like, 'Oh, this is why you're doing this. This is why you started doing this. This was the dream.' You get to sink your teeth into a character like this who's nothing like me. I don't speak the language; I don't have the accent; I had to work my ass off to make sure it sounded right and I sounded right."
In "The Old Man," Vahdat plays the younger version of Faraz Hamzad, a charismatic Afghan tribal leader whom CIA operative Dan Chase (Bill Heck) befriended and then betrayed during an off-the-books mission during the Russian invasion of Afghanistan. Bridges plays the modern-day version of Chase, whose life is suddenly in peril after he's been discovered after living off the grid for 30 years because of his involvement in the operation.
Vahdat is thrilled that the roles he's getting avoid stereotypes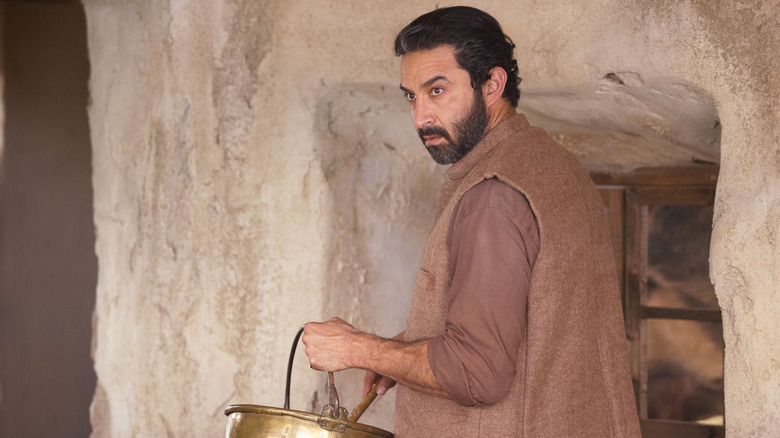 FX Networks
Approaching 70 acting credits after kicking off his screen career in 2004, Pej Vahdat noted he's "extremely proud" to see a shift in the tide regarding opportunities for Middle Eastern talent in Hollywood in the past few years — a fact evident by his own success in such high-profile TV series as "Bones," "Arrow," "Empire," and most recently, "Dynasty."
"The facts show that Middle Eastern actors are less than 1% of Hollywood — that's the facts, and that's sad — and I'm grateful that it's changing slowly but surely," Vahdat told Looper. "I'm extremely grateful to be one of those people, and especially not playing stereotypical roles. That's the key. Right now on 'Dynasty,' I play Dex Dexter, who is — if you ever watched the original — that's a leading man who's in love with the lead woman, and they get married, the whole thing. That has nothing to do with my ethnicity and everything to do with my ethnicity at the same time. It's a beautiful thing. I'm very blessed."
'City on a Hill' pairs Vahdat with Bacon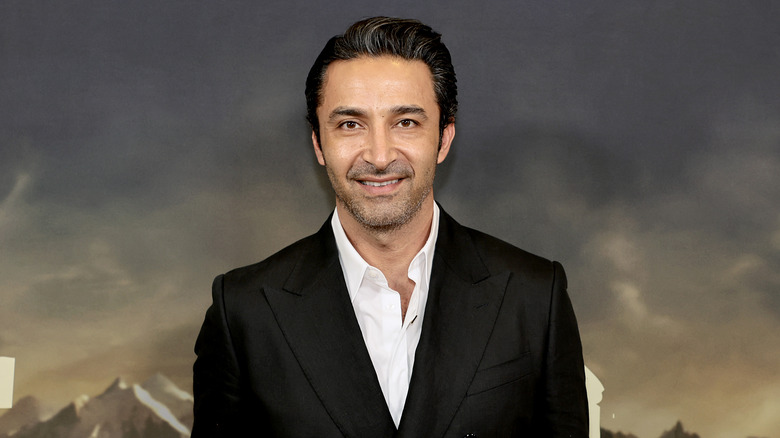 Jamie Mccarthy/Getty Images
Pej Vahdat next stars in a key role opposite Kevin Bacon in the Showtime series "City on a Hill," and once again, he's glad the character is not defined by the ethnicity of the actor playing him.
"Without giving too much away, [I play] the new FBI hotshot guy who comes in. This is what we need more, and I'm grateful to be a part of it," Vahdat said. "The more people see it, and the more they won't bat an eye and question it — the more they'll go, 'Oh, okay, whatever.' The more normalized we make this, then it's going to be an 'it is what it is' kind of thing where you're not even talking about it. It's going to be 'the best actor got the part and [it] doesn't matter where they're from,' and that's it."
Recently renewed for a second season, Season 1 of "The Old Man" is airing on FX and streaming exclusively on Hulu, with new episodes premiering every Thursday through July 21. Season 3 of "City on a Hill" debuts on Showtime on Sunday, July 31.