Pej Vahdat's Surreal Feelings While Working On Jeff Bridges' Series The Old Man - Exclusive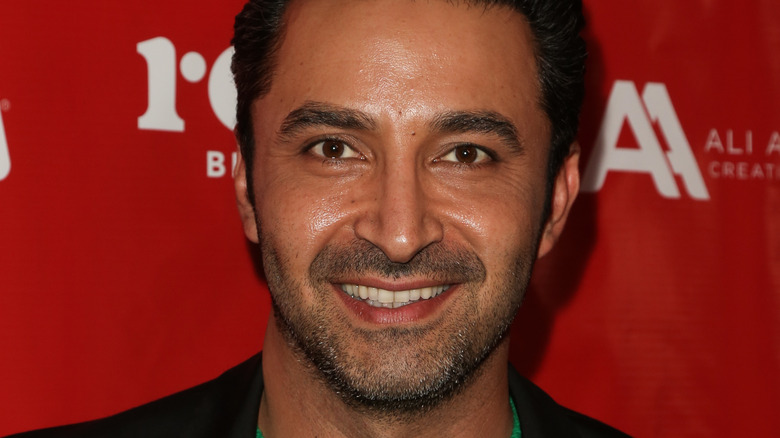 Paul Archuleta/Getty Images
Pej Vahdat has lots of stories to tell of his time as an actor in film and TV for the past 19 years, having amassed more than 70 credits, including high-profile turns on such series as "Shameless," "Bones," "Dallas," and "Empire." Easily some of the most exciting tales of Vahdat's career, however, surround his latest series, "FX's The Old Man." 
It all began in a surreal manner during the audition process for writer-creator Jon Steinberg and executive producer Dan Shotz, when Vahdat was unaware that the series starred a showbiz icon.
"When I first auditioned for it, I was only allowed to see the sides for my character ... the original audition was this monologue that was so beautiful and so well written, especially for a character from that time in that situation," Vahdat told Looper in an exclusive interview. "When I read that, I said, 'What is this? This is incredible!' I was floored, and thankfully, I didn't know who was involved, because if I did, I would've been extra nervous."
Vahdat's fears of being nervous were completely validated when he found out his approval hinged on the thoughts of the star and producer of "The Old Man" — Oscar-winning actor Jeff Bridges.
Like most of the world during the pandemic, Vahdat's life was thrown into disarray as people began to adjust to life in the shadow of COVID-19. As such, he didn't get a callback until months after his first audition: "I was doing my thing, trying to get past the craziness of the beginning of the pandemic, and then they called in August," Vahdat recalled. "They wanted to see me again, but in a different scene, [which was] another beautifully written scene. Again, thankfully, they didn't tell me who was involved, and then boom — I got it. Then, they told me I got an email that said, 'Mr. Jeff Bridges approves Pej,' and I said, 'Whoa, whoa, what?'"
Luckily for Vahdat, there was more excitement ahead.
Vahdat finally met Bridges at the series' red-carpet premiere.
Jeff Bridges stars as Dan Chase in "The Old Man," a former CIA operative on the run after he is located by the government after living off the grid for 30 years. Among those in his past that he has to face is Faraz Hamzad (Navid Negahban), a powerful Afghan tribal leader and former ally Chase betrayed during the Russian invasion of Afghanistan 30 years previously. Vahdat stars as the young version of Hamzad, and because of the two different timelines, the actor said he didn't shoot any scenes with Bridges.
"The only interaction I had with him was through our producers, our showrunners, and they would mention to me, 'Jeff saw yesterday's dailies and said this and that.' It was very kind, and that was it," Vahdat said. "Finally, at the press [event], when we did the first night's premiere of the show in LA, I finally got to meet him, thank him, and gush over him. He's incredible. He's the best. We didn't have any interaction during the shooting of it. Hopefully, in the future we will, but not during the first season."
For now, Vahdat is basking in the glow of meeting Bridges and being associated with "The Old Man," which has already been renewed for a second season: "As a kid from Iran whose parents gave up their life to come to this country, for me to be able to do this and have my father's last name on the screen next to Jeff Bridges — it's goosebumps just talking about it," Vahdat enthused.
Also starring John Lithgow, Amy Brenneman, Alia Shawkat, and Bill Heck — who plays the young Dan Chase opposite Vahdat — "FX's The Old Man" is streaming exclusively on Hulu, with new episodes premiering every Thursday through July 21.