Pej Vahdat Recalls His Meeting With The Old Man And Spider-Man Director Jon Watts - Exclusive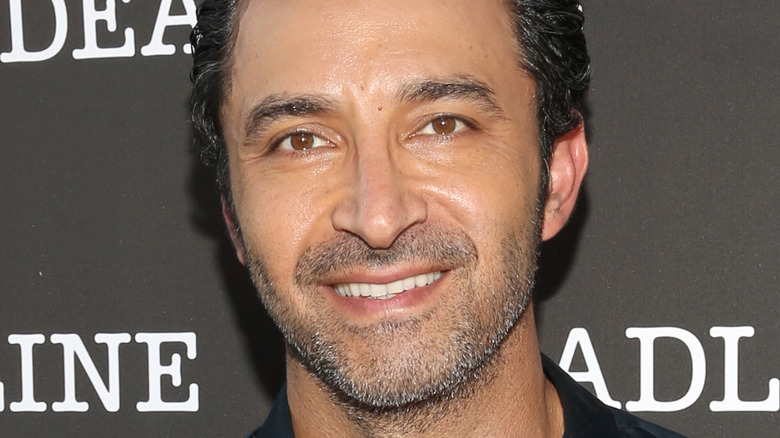 Jesse Grant/Getty Images
"FX's The Old Man" star Pej Vahdat has been working nonstop since he started in showbiz nearly 20 years ago, appearing in such series as "Shameless," "Bones," and "Empire." The shows have given Vahdat the opportunity to work with several top-tier actors and many acclaimed directors as he pursues his next projects.
New on FX and streaming exclusively on Hulu, "The Old Man" may be Vahdat's biggest series yet, considering the company involved. Jeff Bridges stars as Dan Chase, a former CIA operative whose off-the-books mission during the Russian invasion of Afghanistan 30 years earlier has come back to haunt him. Exposed after living off the grid since the end of the operation, Dan is on the run because he knows secrets that could bring down a former associate-turned-FBI bigwig (John Lithgow). Worse, Dan is wanted by Afghan tribal leader Faraz Hamzad (Navid Negahban), a former ally he betrayed three decades before. Vahdat plays the young version of Hamzad in extended flashback scenes, beginning in Episode 3.
Among the behind-the-scenes talent for "The Old Man" is MCU filmmaker Jon Watts, who executive produced the series and directed the first two episodes. While Vahdat didn't get to work directly with Watts, he's still beaming over an exciting encounter with the "Spider-Man" trilogy director at the premiere of "The Old Man."
Meeting Watts had Vahdat 'geeking out a bit'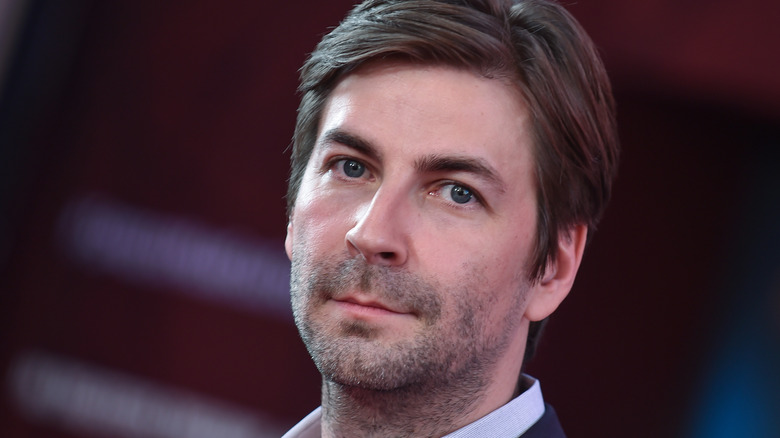 DFree/Shutterstock
"The Old Man" marks Jon Watts' first big project since "Spider-Man: No Way Home," the blockbuster that opened the MCU multiverse to pair the director's Spidey, Tom Holland, with previous iterations of the character. While Pej Vahdat and Watts are technically colleagues on "The Old Man," the actor happily admitted that he was proud to show his superhero movie fandom when meeting Watts.
"He's a legend, and he's so young, but I was geeking out," Vahdat told Looper in an exclusive interview. "I was like, 'Hey, I'm on the show, too!' But since I didn't start until Episode 3, I just met him at the premiere. He was so nice, and I was geeking out a little bit. I got a little nervous. But he's a great guy, super nice."
Vahdat said he loves the director's approach in his episodes, which are decidedly different than the razzle-dazzle superhero action fans are used to seeing from the filmmaker. "People are saying [about his work on 'The Old Man'] that, 'It's some of his best work, these first two episodes,'" Vahdat enthused. "That first scene he did ... in the first episode, where Jeff is at the doctor's office ... That's a normal scene, but he made it so powerful with the way he shot that. I was like, 'Wow, you're a genius.'"
Vahdat would love to do a superhero project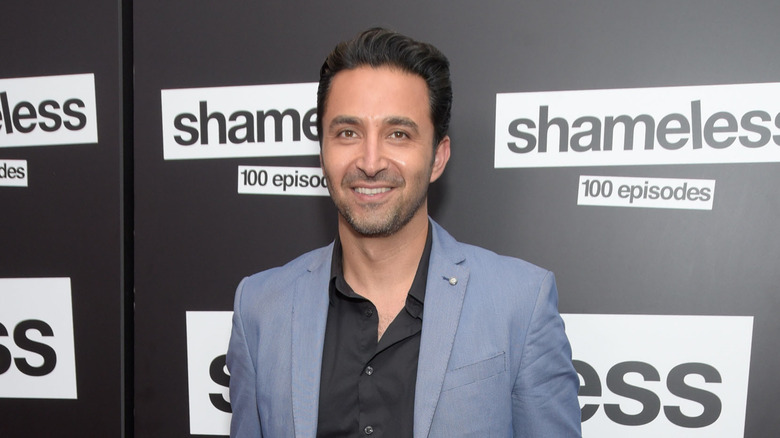 Michael Tullberg/Getty Images
While Pej Vahdat just met Jon Watts, he's hoping to stay on his radar should the director ever return to the superhero realm. After all, Vahdat already has experience in the genre, having appeared in a recurring role as the villainous Sam Armand in The CW's DC series "Arrow."
Now, Vahdat said, he's ready to suit up for the good guys, whether it be for Marvel or DC. "That's every little kid's dream, to be a superhero, so I would absolutely love to," Vahdat said. "I'm not partial to either one, I guess more Marvel ... but I'm a Batman guy, that's DC."
As an advocate for Middle Eastern representation in Hollywood, Vahdat, who is Iranian American, said he'd love to follow in the footsteps of the MCU's Ms. Marvel (Iman Vellani) and become the first live-action male Middle Eastern superhero.
"It's time for a Middle Eastern actor to be a superhero," Vahdat said. "That would be cool, and I would welcome it, and I'd be all in. I'd get ripped! Let's go!"
"The Old Man" is airing on FX and streaming exclusively on Hulu, with new episodes premiering every Thursday through July 21.